Special Collections and University Archives had an amazing year from academic year 2018 to 2019! Many classes, tour groups, and researchers visited the department in person to consult our unique research and primary source collections. Approximately 1,000 questions were answered. The department scanned and photographed nearly 2,000 pages of content for remote users who were not able to visit us in person. Digital collections were launched. New materials including rare documents and scarce books were received as gifts, and grants and philanthropic support helped to grow the collections. The department was covered by local media and featured in a national television program. We launched a comprehensive website to share and promote our collections and programs. Visit the new site for more information about Special Collections & University Archives. Below are highlights from our year!
SBU'S CLASS OF '69 VISITS SPECIAL COLLECTIONS & UNIVERSITY ARCHIVES
On Saturday, June 1, 2019, graduates of SBU's class of 1969 visited Special Collections and University Archives as part of festivities for their 50th class reunion. Alums attended an open house that featured an exhibit of photographs, newspapers, yearbooks, and…Read more ›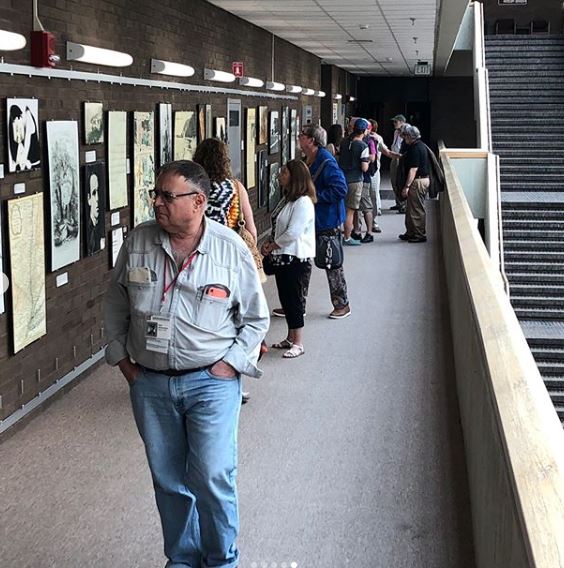 WHITMAN'S POETIC LEGACY CELEBRATED THROUGH ART, MUSIC, LITERATURE, AND HISTORY
On Friday, May 3 students, scholars, and the community gathered at Stony Brook University to explore and celebrate Walt Whitman's local and global influence, impact, and legacy. The symposium "Starting from Paumanok: Whitman, Long Island, The World" examined Walt Whitman's…Read more ›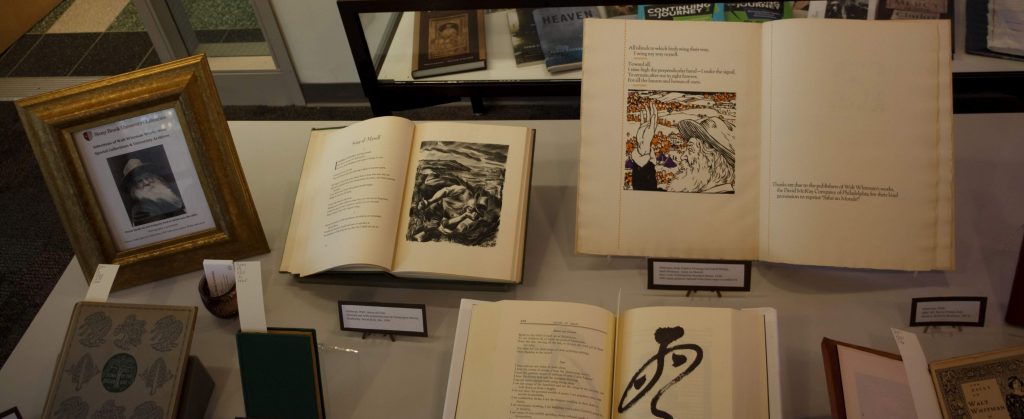 30TH ANNIVERSARY OF THE ROTH REGATTA
This year marks the 30th anniversary of the Roth Regatta! The history of this annual SBU tradition can be traced in the University Archives through photographs, newspaper articles, and more. The first event was held on April 28, 1989 and…Read more ›
SCARCE EDITIONS OF "LEAVES OF GRASS" FROM SPECIAL COLLECTIONS ON EXHIBIT
Two rare editions of Walt Whitman's "Leaves of Grass" from Special Collections are currently on view through September 2 at the Long Island Museum in Stony Brook. Featured in the new exhibition "Walt Whitman's Arcadia: Long Island Through the Eyes…Read more ›
WHITMAN'S POETIC LEGACY EXPLORED AND DISCUSSED BY DISTINGUISHED SBU POETS
On Tuesday, April 2, a standing-room only audience filled the Poetry Center in the Humanities Building for a lively discussion between revered poets and Stony Brook University faculty Rowan Ricardo Phillips and Cornelius Eady. Through highly engaging readings and commentaries,…Read more ›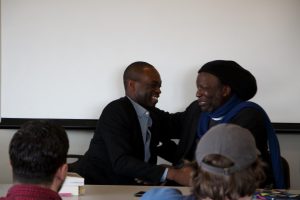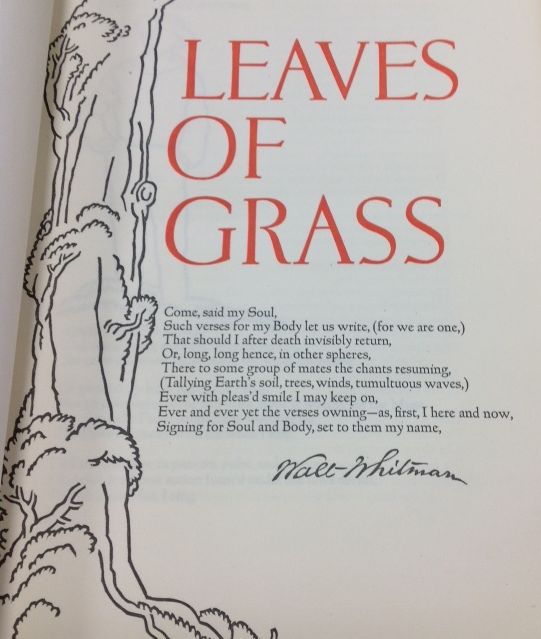 ART CRAWL DRAWS LARGEST CROWD YET!
On Wednesday, March 27 guests of the Art Crawl experienced an exciting and diverse array of books, photographs, paintings, multi-media installations, sculpture, and student art. Five exhibitions at Stony Brook University were featured at the spring 2019 event, including two…Read more ›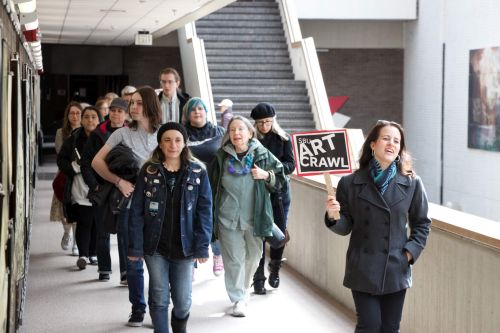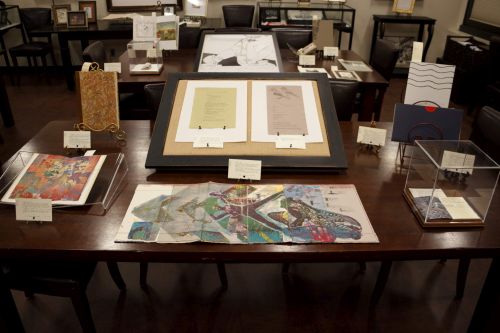 SPECIAL COLLECTIONS ANNOUNCES MARY OLMSTED JOHNSON ARCHIVE AND EXHIBITION
Special Collections has acquired an important collection of artwork, papers, and artifacts documenting the life and artistry of Mary Olmsted Johnson (1890-1950). It is a trove for researchers studying social realism, art created during the period of the Great Depression…Read more ›
"LONG ROAD TO FREEDOM" EXHIBITION: SPECIAL COLLECTIONS AT THE LONG ISLAND MUSEUM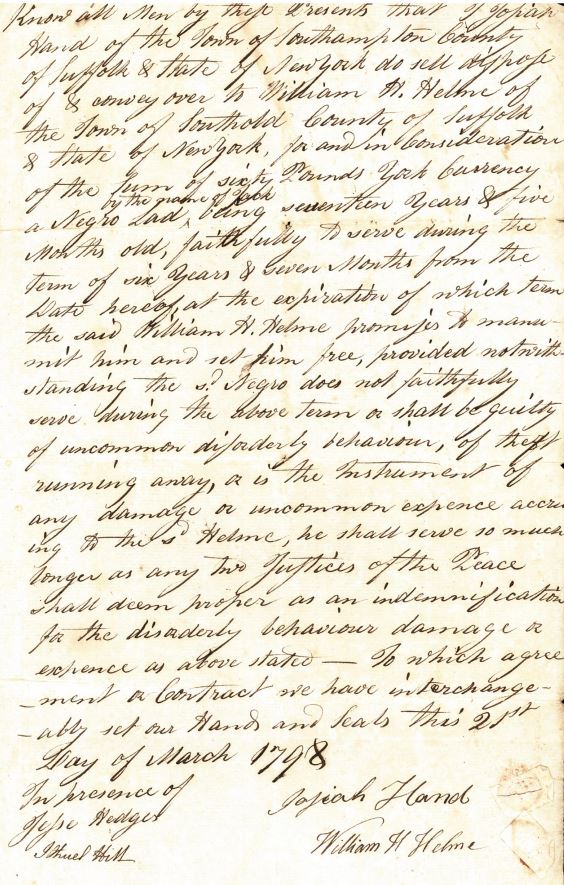 A rare manuscript from Special Collections documenting slavery on Long Island is currently on view through May 27 at the Long Island Museum in Stony Brook. Featured in the new exhibition "Long Road to Freedom: Surviving Slavery on Long Island" is…Read more ›
RARE LONG ISLAND MAPS FROM SPECIAL COLLECTIONS FEATURED AT REBOLI CENTER
Rare maps from Special Collections are currently on view through May 5 in the History Gallery at the Reboli Center for Art and History in Stony Brook. The exhibition runs concurrently with On the Road, a selection of paintings by Joseph…Read more ›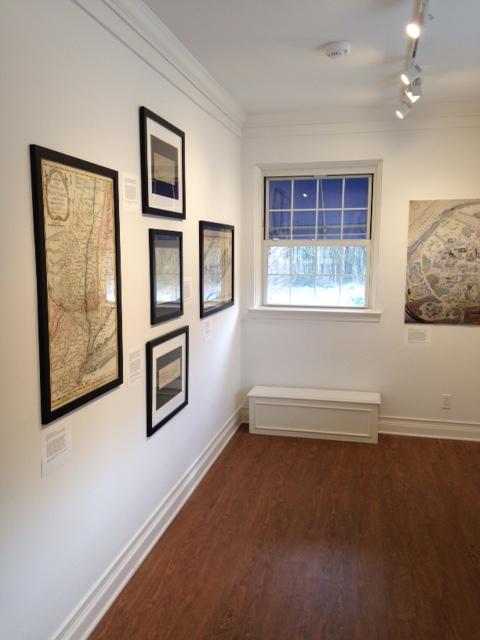 STUDENTS RESEARCH AUTHOR PIETRO DI DONATO IN SPECIAL COLLECTIONS
Professor Simone Brioni's EGL 333/HUI 333 class "Italian American Experience in Literature" visited Special Collections to conduct original research using the Pietro di Donato Collection on Thursday, February 28. Students examined, evaluated, and discussed manuscripts, correspondence, artifacts, and published works…Read more ›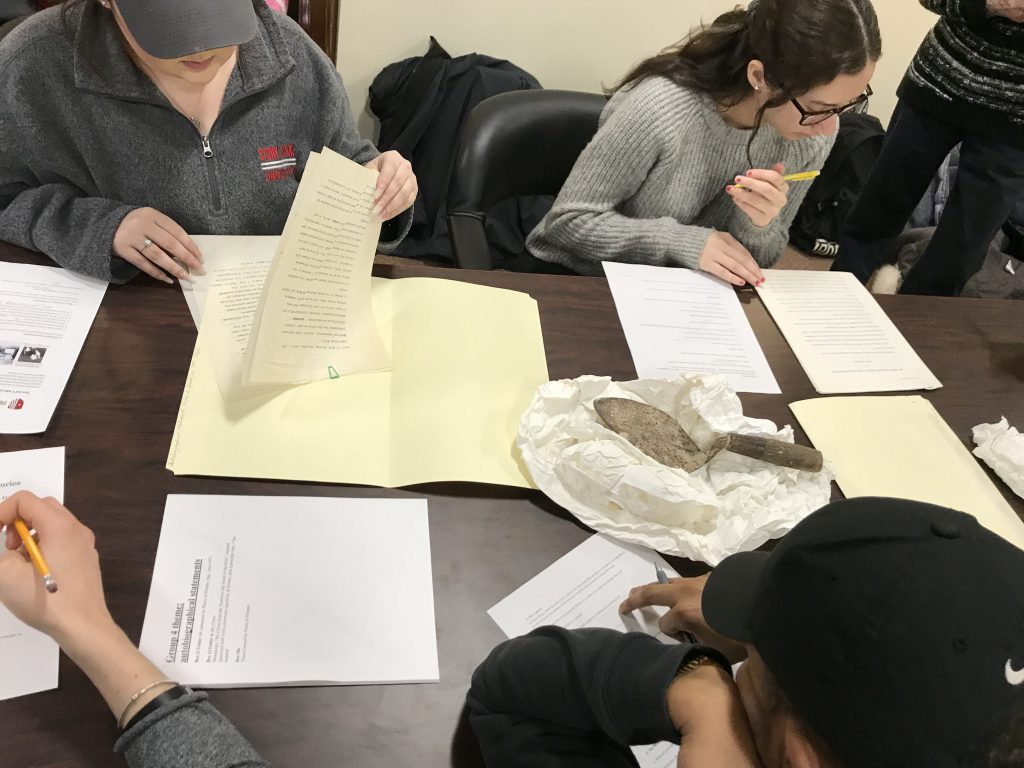 ARH 204 STUDENTS STUDY RARE BOOKS IN SPECIAL COLLECTIONS
Professor Karen Lloyd's ARH 204 class "Arts in the Age of Exploration" visited Special Collections on Thursday, February 14 to learn about the history of printmaking and early illustration techniques. A selection of SBU Libraries' most rare books were examined,…Read more ›
SPECIAL COLLECTIONS OPENS HISTORICAL LONG ISLAND COLLECTION FOR RESEARCH
Special Collections announces the opening of an important collection for historical research that documents a Long Island family and community dating back to 1705. Historian and author Willis H. White has donated the Samuel Hopkins Miller Collection, an archive comprised…Read more ›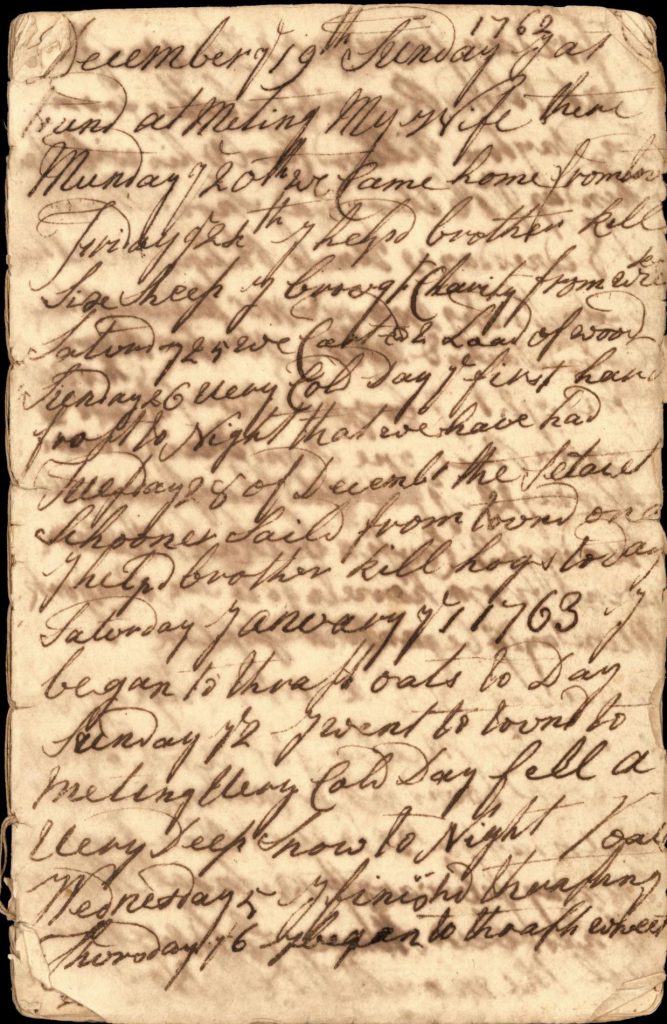 SBU RARE BOOK FEATURED IN LONG ISLAND MUSEUM EXHIBITION
A rare book from Special Collections is currently on loan and on view in the Long Island Museum exhibition "Elias Pelletreau: Long Island Silversmith & Entrepreneur" through December 30, 2018. The exhibition examines and showcases Pelletreau's unique works of silver…
SBU HISTORY CLUB TOURS SPECIAL COLLECTIONS
Historians at work! More than 20 history majors visited Special Collections on Wednesday, November 28 during campus lifetime for a tour of the rare and one-of-a-kind manuscripts, books, and maps available for research use at SBU Libraries. Thank you to…Read more ›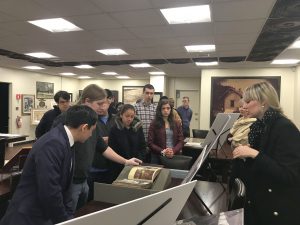 SBU LIBRARIANS PRESENT AT 23RD ANNUAL ARCHIVES MONTH CONFERENCE
SBU Librarians Jamie Saragossi and Kristen Nyitray were invited speakers at the 23rd Annual Archives Month Conference on Long Island titled "Medical Archives: Processing, Privacy and Preservation" on Friday, October 12, 2018. Jamie Saragossi, Head of the Health Sciences…Read more ›
"CHINESE AND DIASPORIC FOOD, IDENTITY, AND MEMORY" DRAWS FULL HOUSE
On September 24, SBU students, faculty, staff and neighbors gathered for a panel discussion on "Chinese and Diasporic Food, Identity, and Memory: A Panel Discussion." Dr. Jacqueline M. Newman delivered opening remarks and SBU professors and scholars Timothy August (Department…Read more ›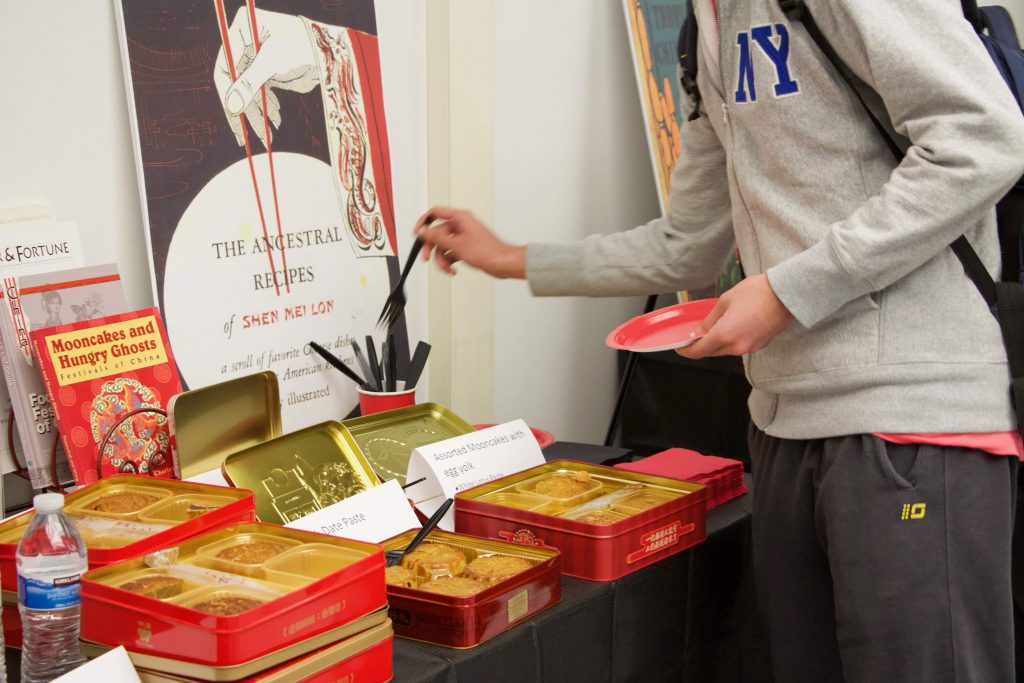 SPECIAL COLLECTIONS HOSTS CULPER SPY DAY EVENT!
More than 80 history enthusiasts visited Special Collections on Saturday, September 15 as part of the fourth annual Culper Spy Day. Personalized guided and interpretative tours were hosted to showcase Stony Brook University's two original George Washington spy letters written during the…Read more ›S
TRAVEL CHANNEL'S "MYSTERIES AT THE MUSEUM" SERIES FEATURES SPY LETTER
The Travel Channel's popular series "Mysteries at the Museum" featured Special Collections' 1779 George Washington letter in this week's new episode, in a segment about the Culper Spy Ring. A production team and film crew visited Special Collections last November…Read more ›
WASHINGTON SPY LECTURE AND LETTER VIEWING DRAWS CAPACITY CROWD
Spies do exist in the archive! The Three Village Historical Society hosted a sold out lecture and viewing of Special Collections' 1779 George Washington, Culper Spy Ring letter at the Neighborhood House in Setauket on Monday, July 16. Significant to…Read more ›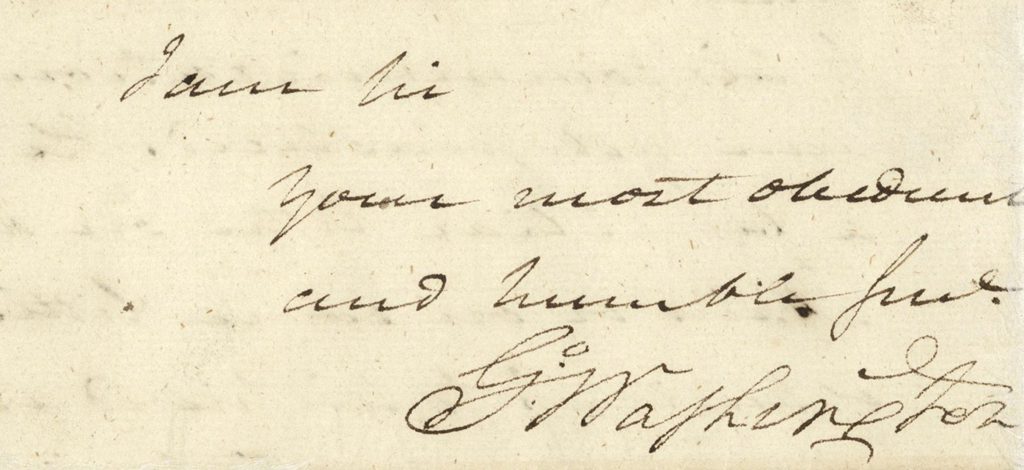 18TH CENTURY LOCKWOOD FAMILY PAPERS RESTORED In 2017, Special Collections announced the acquisition of an important local history collection: papers of Eversley Childs (1867-1953) and family members who resided on Long Island, in New York City, and in Greenwich, CT. A segment of the collection, Lockwood family…Read more ›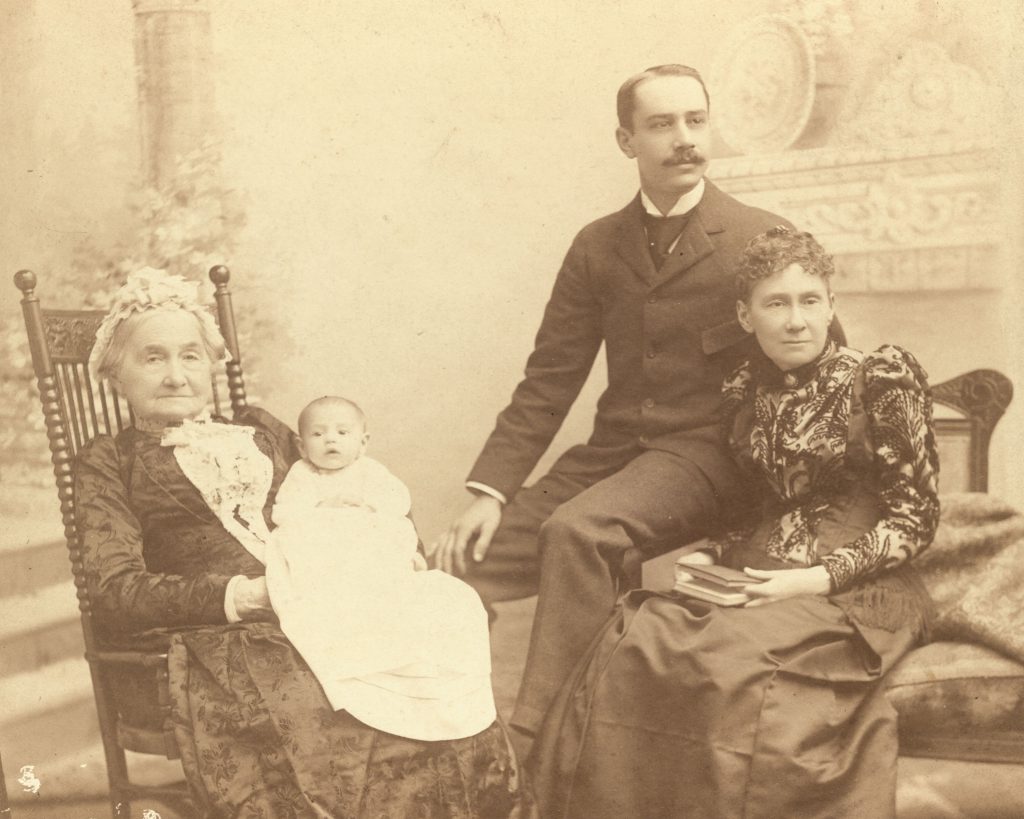 NEW YORK HERITAGE COLLECTIVE FEATURES SPECIAL COLLECTIONS
New York Heritage is a research portal for learning more about the people, places and institutions of New York State. Special Collections' Long Island Historic Postcard Collection is this month's featured collection for the Long Island Region. View a selection…Read more ›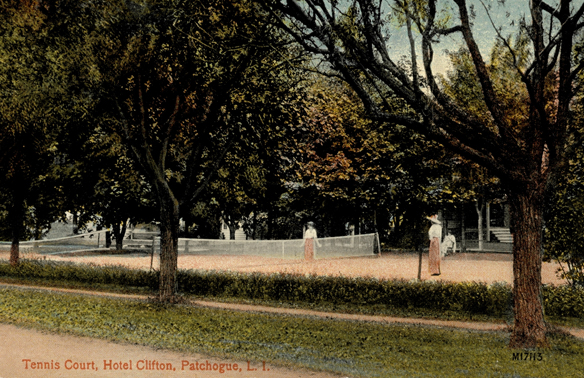 Associate Librarian; Director, Special Collections and University Archives; and University Archivist
at
Stony Brook University Libraries
Contact her for research assistance with rare books, manuscript collections, historical maps, and SBU history. E-mail: kristen.nyitray@stonybrook.edu.

Latest posts by Kristen Nyitray (see all)