The Stony Brook University Libraries instruction program nurtures and develops critical thinking skills for the university community, skills that are applicable inside and outside the academic environment. We create and sustain best practices in assessment, pedagogy, and emerging technologies that elevate our services and enhance information literacy. We act as an essential partner in the research and learning activities and initiatives of the university.
Request a Class
For Southampton: MFA and SOMAS use the Main Campus form. All other programs should use the Health Sciences Library form.
For high schools looking for instruction: see more information on working with us.
If you have any questions, email us at librarysessions@stonybrook.edu (Main) or refhsclib@stonybrook.edu (Health Sciences).
Overview of Instruction Services
Librarians work with you to design activities, assignments, and materials that motivate students to engage in the research process with confidence. Instruction takes place in the library, in your classroom, and online. Use of student-centered learning strategies such as small group work, discussions, and flipped models empower students to be stakeholders in their own learning.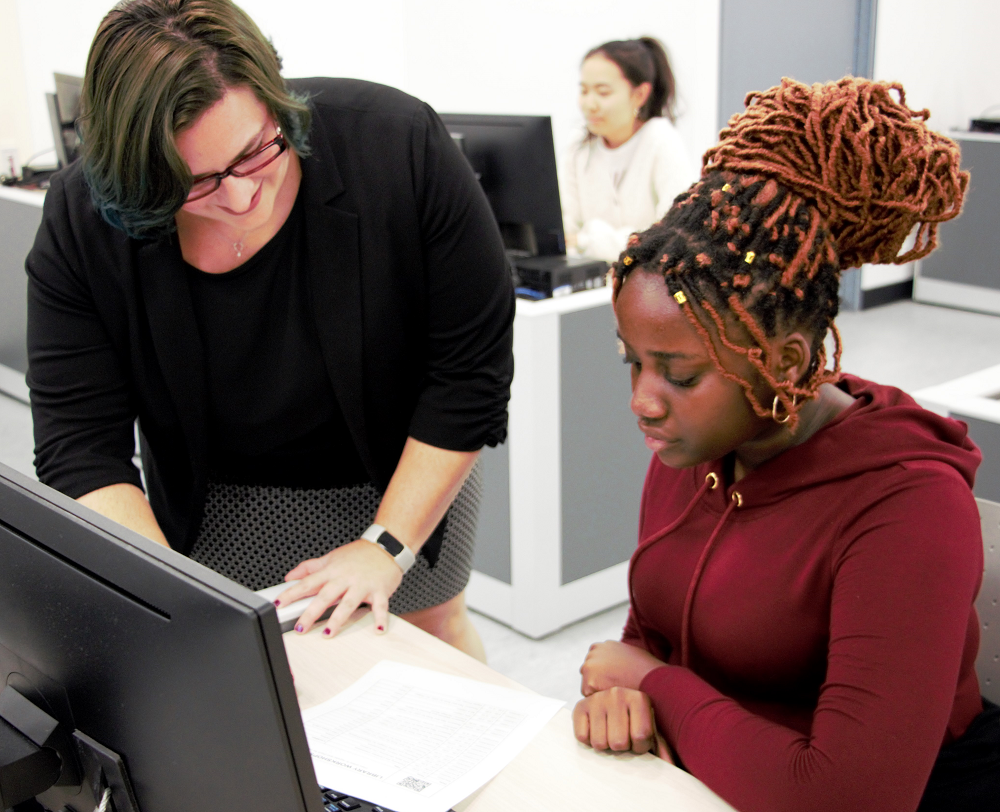 Options for instruction include:
In-person: Central Reading Room Labs A and B, North Reading Room Learning Lab, Special Collections, or your own classroom
Online instruction: may be synchronous or asynchronous, using Zoom, screencasts, and other methods
Embedded services including custom-designed research assignments, course guides, handouts, and in-class discussions designed to meet your course's learning objectives
The libraries also offer relevant workshops, both online and in-person, that students can attend outside of class. Check for the latest schedule.
You can also integrate library resources into Brightspace.
Topics Covered
We will work with you to customize instruction Content that meets the learning objectives for your course and program as well as the CER and ESI objectives of the Stony Brook Curriculum. Common topics include:
Information literacy, AI (artificial intelligence) literacy, digital literacy, metaliteracy, news literacy, visual literacy
Databases and search strategies
Discipline-specific resources and research techniques
Analyzing sources in a variety of different formats
Primary sources
Citation styles
Digital humanities
Researching in Special Collections
Understanding and avoiding plagiarism
Public domain, copyright, fair use, and open access
Other ideas? Contact us at librarysessions@stonybrook.edu