On Saturday, June 1, 2019, graduates of SBU's class of 1969 visited Special Collections and University Archives as part of festivities for their 50th class reunion.
Alums attended an open house that featured an exhibit of photographs, newspapers, yearbooks, and artifacts from their years on campus.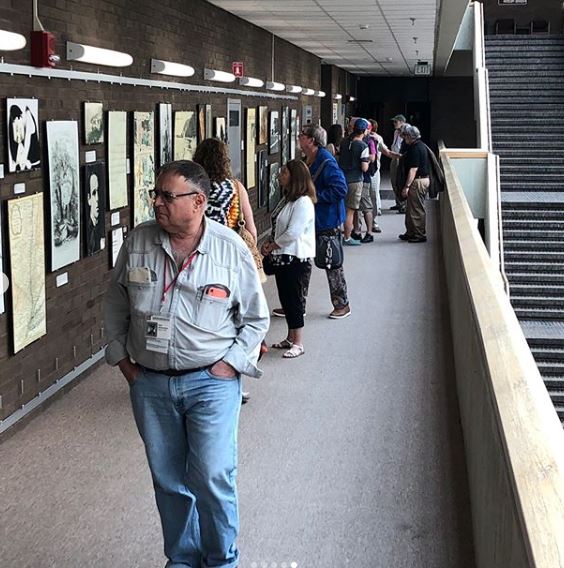 Some of the events they experienced during the early years of
SBU included:
1965
John Toll became the second President of the University.

Students chose "Patriots" as the new name for Stony Brook's athletic teams.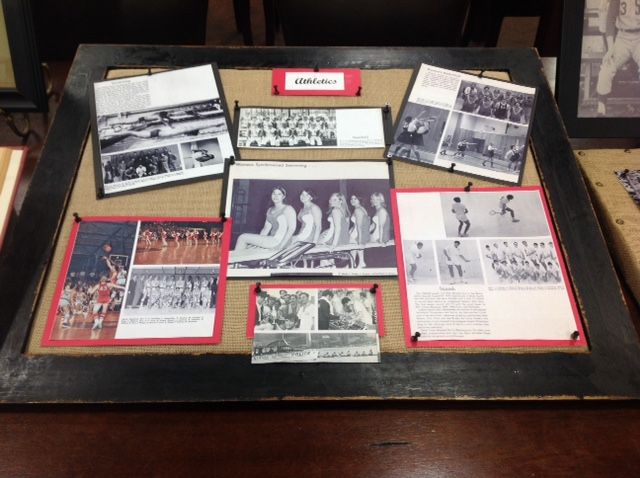 1966
C.N. Yang, Nobel laureate, joined the Stony Brook faculty. He is appointed "Einstein Professor of Physics," one of only ten Einstein Professors in New York State.

Stony Brook was selected to be the site of the New York State Marine Sciences Research Center.
In September, the first Vice President of the Health Sciences, Edmund Pellegrino, was charged with establishing a medical center at Stony Brook University that included a tertiary care hospital.
On October 27, Governor Nelson Rockefeller attended ground breaking ceremonies for three new buildings: Graduate Engineering, the Computing Center, and the Earth and Space Sciences building.
The first Professor of Medicine was appointed to Health Sciences – Dr. Alfred Knudsen.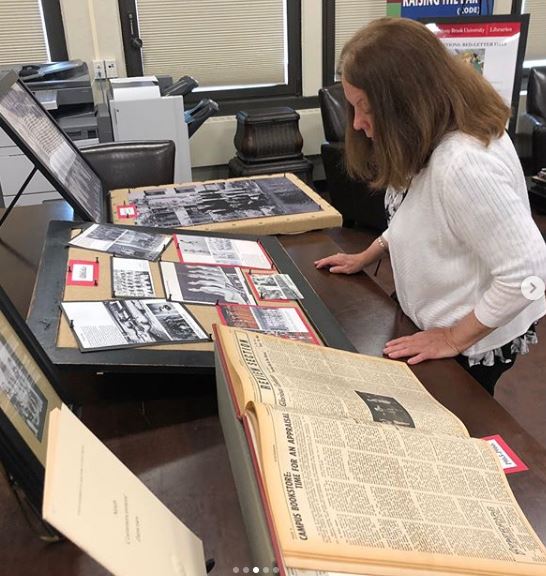 1967
Construction began on a bridge to connect the Student Union, Library, and what will later be the Fine Arts Center.
G building, the first dormitory, was renamed in honor of Washington Irving and Eugene O'Neill.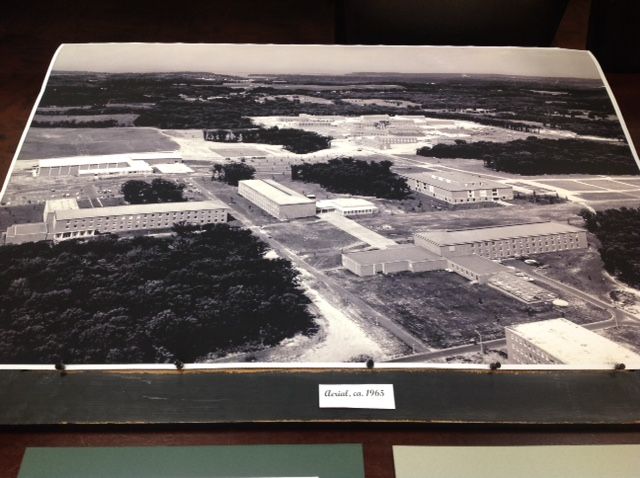 1968
On January 17, the Suffolk County Police Department carried out "Operation Stony Brook" at 5 a.m. 198 police officers arrive on campus for a "drug bust" that results in the arrest of 35 young adults, 24 of whom are Stony Brook students.
Classes began in September with 6000 students and 572 faculty members.

Drs. Pellegrino and Knudsen sought to create an "ideal" institution on paper to include five schools: Medical (now known as School of Medicine), Nursing, Dental Medicine, Social Work, and Allied Health Professions (now known as the School of Health Technology and Management); they commit to open the schools by September 1970.

The Departments of Biochemistry, Pathology, Psychiatry, Family Medicine, Microbiology, Surgery, Medicine and Pharmacology were established from 1968-1974.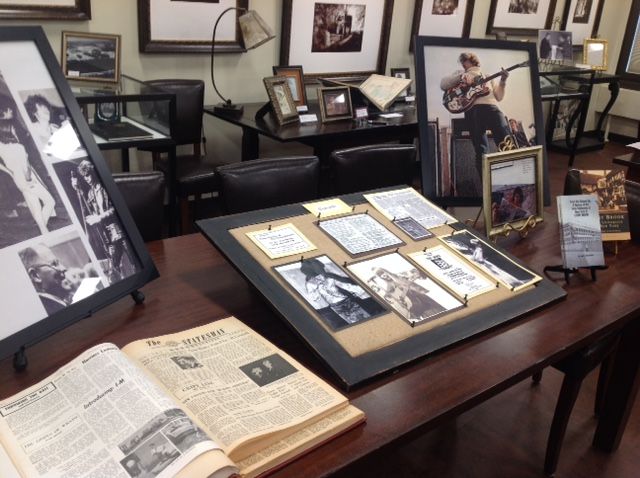 1969
The Eighth International Congress of Crystallography convened at Stony Brook. Among the major papers is a full analysis of the structure of insulin and a scientific analysis of the first moon rocks.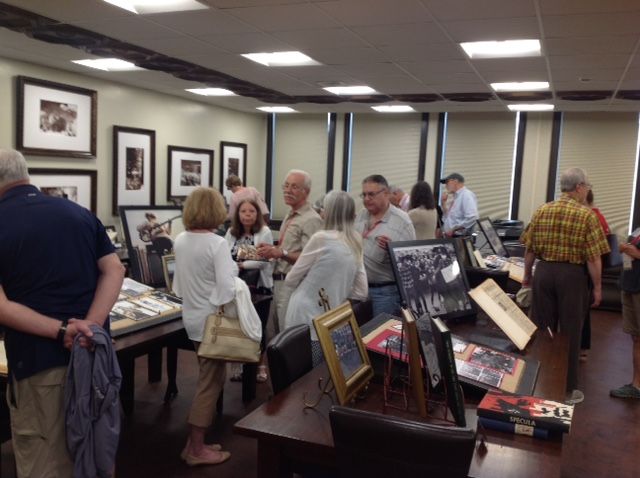 On March 19, Students for a Democratic Society (SDS) organized a Library sit-in for students' rights. Hundreds of students participate; twenty-one are arrested after refusing repeated requests by President Toll to leave the building.

Dr. Pellegrino became dean of the School of Medicine and recruited deans for the four other schools: Ellen Fahy, Nursing; Edmund McTernan, Allied Health Professions; Sanford Kravitz, Social Welfare; J. Howard Oaks, School of Dentistry. He also recruited Emil Frey, director of HSC Library.


Associate Librarian; Director, Special Collections and University Archives; and University Archivist
at
Stony Brook University Libraries
Contact her for research assistance with rare books, manuscript collections, historical maps, and SBU history. E-mail: kristen.nyitray@stonybrook.edu.

Latest posts by Kristen Nyitray (see all)