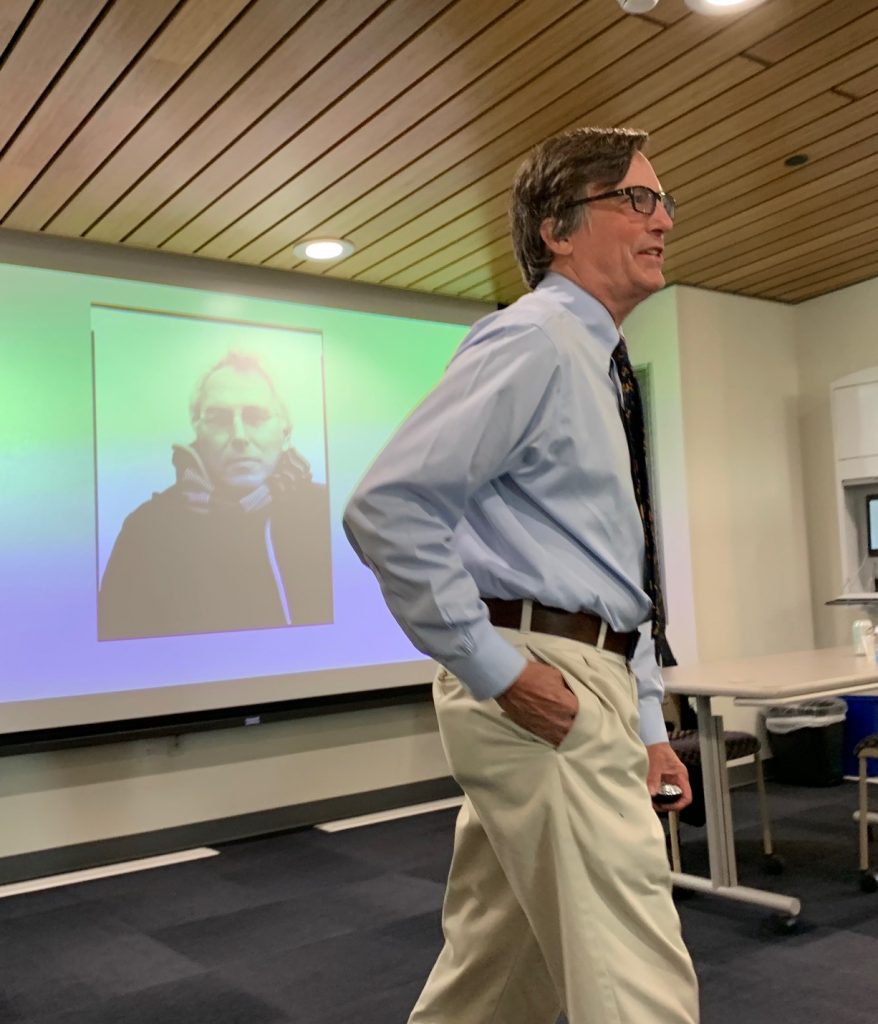 Last night the Southampton Library hosted Dr. Charles A. Riley, director of the Nassau County Museum of Art, as part of our annual Art in Focus lecture series. The topic was the exhibition now running at the museum, That 80s Show, Rebel with a Cause: The Extravagant Eighties as Envisioned by Eric Fischl.
The exhibit was just the springboard, however, for Dr. Riley to pose the questions he asks himself when walking through the display in the museum late at night: does it hold up? What endures after the hype and extravagance of the decade fades?
The surprising and apocalyptic answers played out through a fascinating unpacking of the works of Eric Fischl (curatorial advisor for the exhibit), Robert Longo, Jean-Michel Basquiat, Keith Haring, and others. Adding to the impact, Dr. Riley also knew many of the artists and punctuated the talk with his own memories of the 1980s art scene in New York City.
If you could not make the talk and would like to judge for yourself, That 80s Show runs through July 7th at the museum.
The Art in Focus lecture series is a collaboration between Stony Brook University Libraries and the Pollock-Krasner House and Study Center and is made possible by support from the John H. Marburger III Fund of Stony Brook University.
Our final talk of the season is June 18th at 7:00 pm.

Head of Academic Engagement
at
Stony Brook University Libraries
Chris is the Head of Academic Engagement and the liaison to the MFAs in Creative Writing, Film, and Theatre.
email: chris.kretz@stonybrook.edu

Latest posts by Chris Kretz (see all)