We've transformed our Central Reading Room exhibit space into the Rebus Hall of Fame. Take a moment and walk through a selection of challenging and entertaining brainteasers – see if you can guess them all.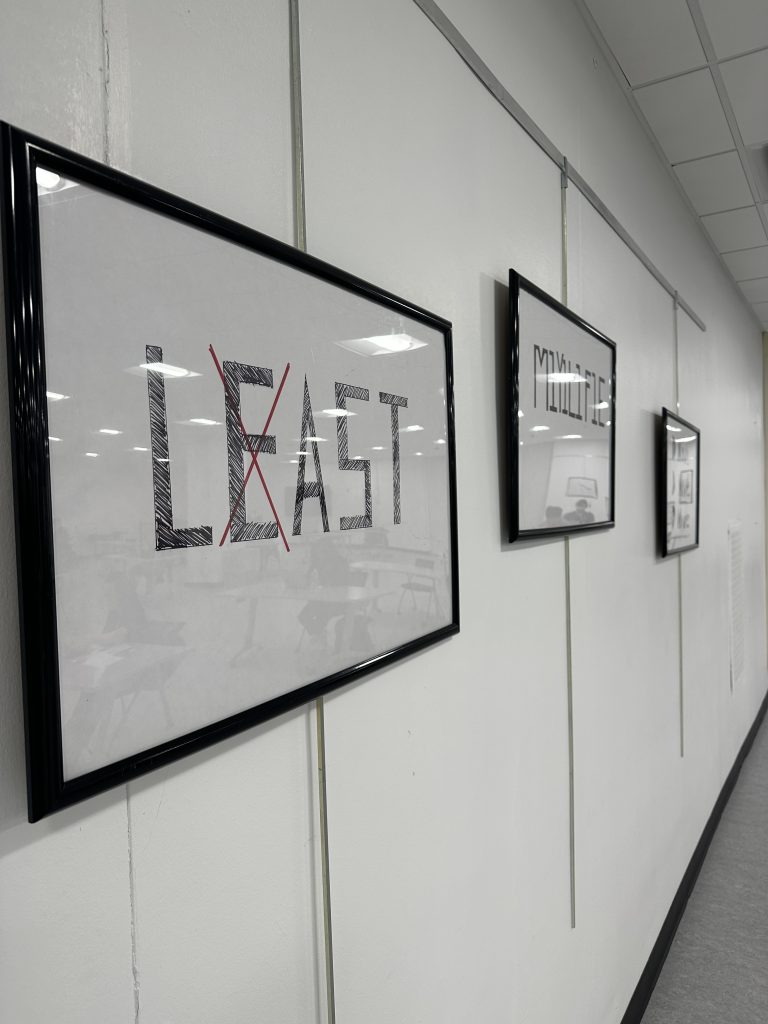 A rebus, by the way, is a visual riddle. You decipher the words and letters and their design to uncover a familiar word or phrase. It's a bit of mental gymnastics that helps fire the brain cells and keeps you thinking.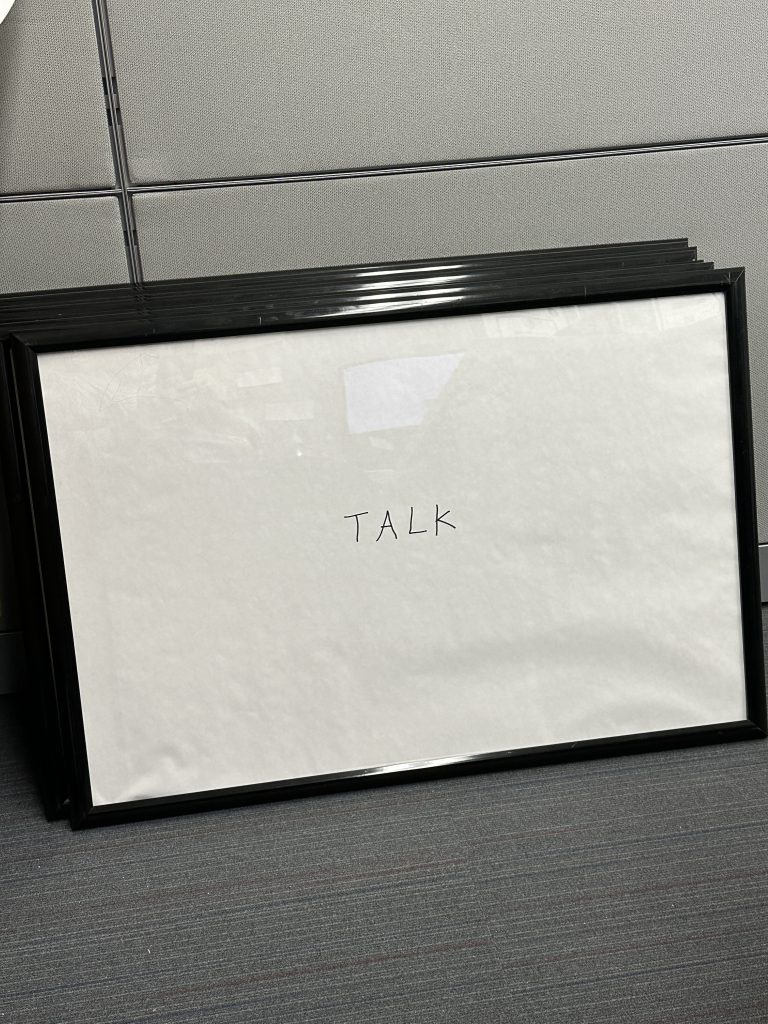 Thanks to our admin office students Angelos and Emely for curating this exhibit – meaning they painstakingly created the examples you see before you. And thanks to social media interns Veronica, Linda, and Nicole for helping with the installation.
You'll find a QR code on the last rebus that will lead you to the answer key. Check back often as we may induct new hall of fame rebi (rebuses?) before the end of the semester.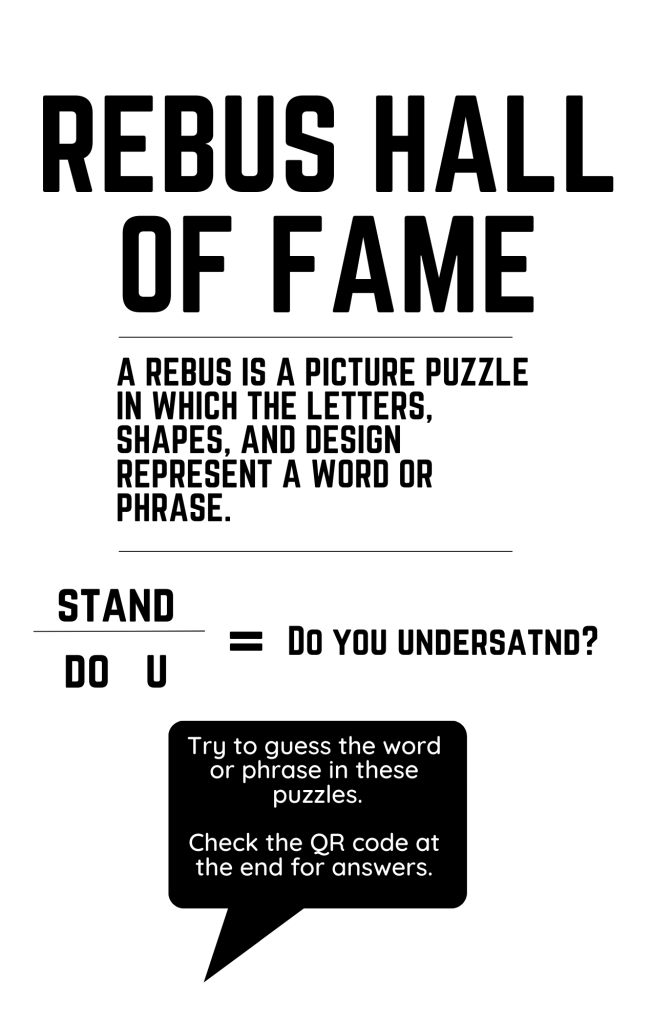 Head of Academic Engagement
at
Stony Brook University Libraries
Chris is the Head of Academic Engagement and the liaison to the MFAs in Creative Writing, Film, and Theatre.
email: chris.kretz@stonybrook.edu

Latest posts by Chris Kretz (see all)