On November 1st, SBU Libraries and its partners will be hosting the Human Library® from 1-4 pm in the Central Reading Room.
This is an in-person event designed to challenge stereotypes and prejudice through open dialogue between real people. We will have a number of Human Books available for attendees to "check out" for 20 minute conversations. Each Book is a person with a story to tell based on their diverse backgrounds. You might be speaking with an atheist, a cancer survivor, a child of an alcoholic – people who have faced prejudices and stigmas in their lives.
We are currently looking for Books for the event. Would you like to help challenge prejudice, misconceptions, and stereotypes by sharing your story?
Apply here if you are interested in being a Book.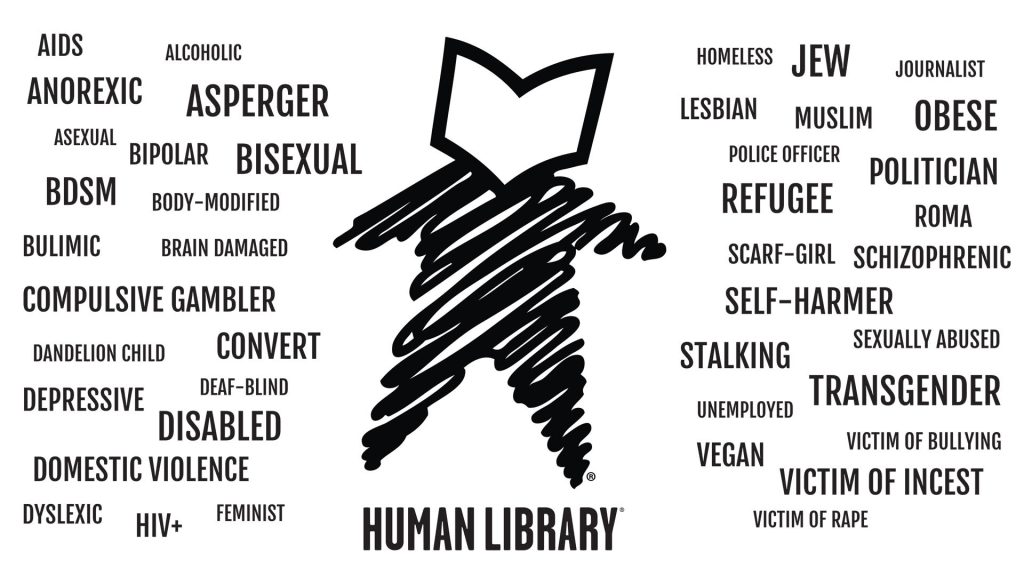 This event is sponsored by University Libraries and the DEIA Team with the Division of Student Affairs, Office of Diversity, Inclusion, and Intercultural Initiative (DI3), Office of Military and Veteran Affairs, and Diversity, Intercultural, and Community Engagement (DICE).

Head of Academic Engagement
at
Stony Brook University Libraries
Chris is the Head of Academic Engagement and the liaison to the MFAs in Creative Writing, Film, and Theatre.
email: chris.kretz@stonybrook.edu

Latest posts by Chris Kretz (see all)