A new installation at the U.S. Capitol Visitor Center in Washington, D.C. features a rare pin-back button from Special Collections, SBU Libraries. The "I Am a Civil Rights Marcher" button commemorates the August 28, 1963 historic "March on Washington for Jobs and Freedom" near the Lincoln Memorial. The 1963 March on Washington, featuring Dr. Martin Luther King Jr. as a key speaker, brought renewed attention to U.S. congressional efforts to pass a civil rights bill.
The item is part of a larger collection of buttons donated by Nettie Feinberg in 2004. Nettie Feinberg was involved with political campaigns and movements, and became interested in politics after witnessing the effects of the Great Depression, World War I, and World War II. Many of the buttons were purchased by Feinberg as fundraisers to show support for political candidates before an election. Several have historical significance. The "I am a Civil Rights Marcher" button was acquired at the civil rights march where Martin Luther King Jr. gave his significant "I Have a Dream" speech. For more information about the collection, visit: https://www.stonybrook.edu/commcms/libspecial/collections/manuscripts/feinberg.php.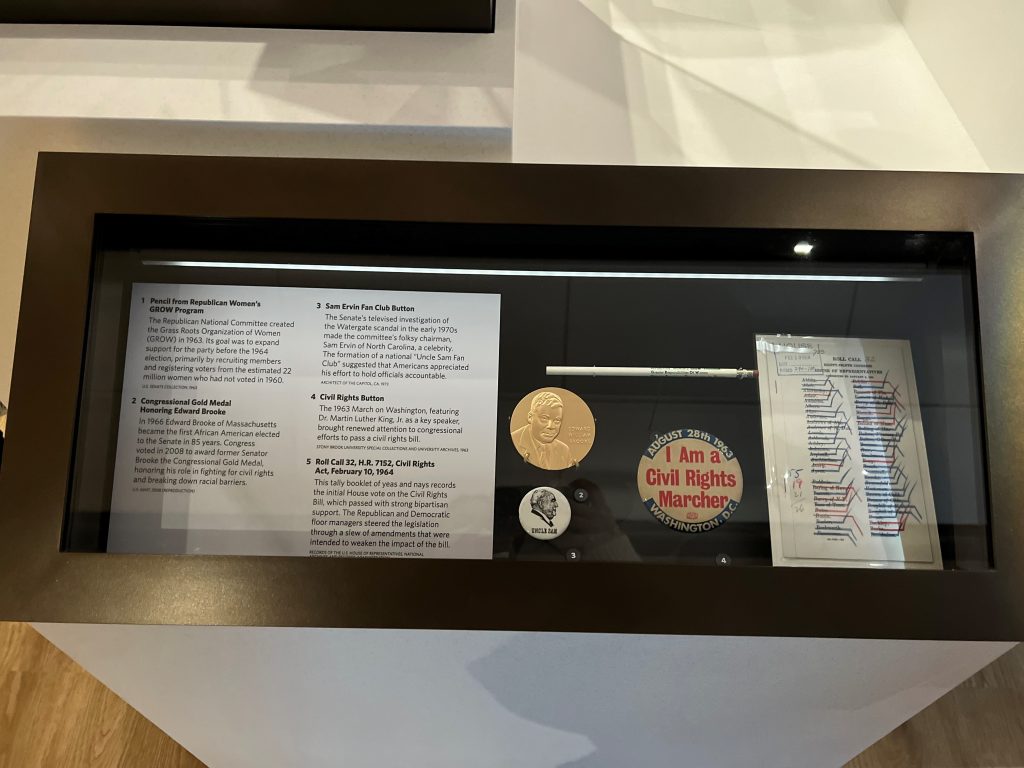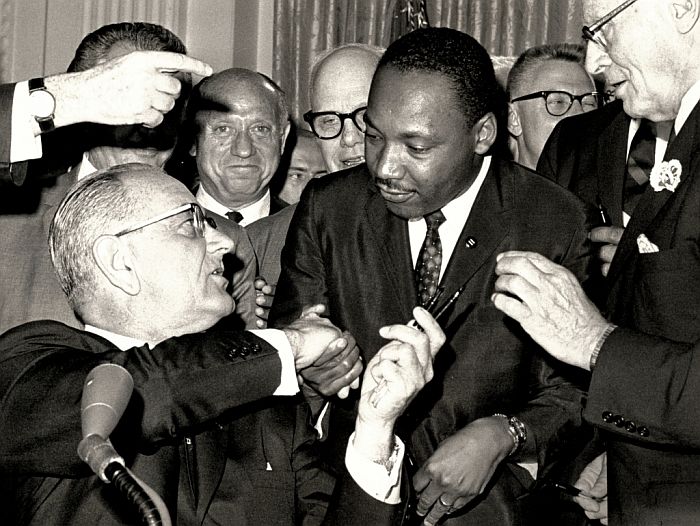 Associate Librarian; Director, Special Collections and University Archives; and University Archivist
at
Stony Brook University Libraries
Contact her for research assistance with rare books, manuscript collections, historical maps, and SBU history. E-mail: kristen.nyitray@stonybrook.edu.

Latest posts by Kristen Nyitray (see all)