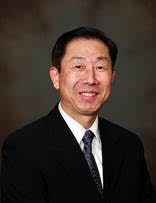 The Chinese American Librarians Association (CALA) Executive Board is excited to announce the selection of Michael Bailou Huang as its next Executive Director (2022-2025). His term begins in July 2022, at the end of the ALA Annual Conference in Washington, D.C.
Michael Bailou Huang is SUNY Distinguished Librarian, Director of Global Library Initiatives, and a health sciences librarian at Stony Brook University's Health Sciences Library. Michael is a member of IFLA's North America Regional Division Committee and IFLA Health and Biosciences Libraries Section Standing Committee. He is also a member of ALA IRRT Papers and Projects Session Committee, IRRT Pre-Conference Committee, and IRC Asia and Oceania Subcommittee.
Within CALA, Michael has served as CALA Board of Directors, President of Northeast Chapter, Chair of the International Relations Committee, Representative to the Library Society of China, and Editor for the International Journal of Librarianship. As Director of Global Library Initiatives at Stony Brook University, he has forged sustainable partnerships with libraries abroad and has sponsored visiting scholars to encourage the open exchange of ideas and best practices in librarianship. An accomplished and committed scholar, his publication record includes four co-edited books, 30 articles, and more than 100 presentations at conferences held in 15 countries. He received CALA's Distinguished Service Award (2021) and twice received the Stony Brook President's Award for Excellence in Team Achievement.
Interim Head of Health Sciences Library
at
Stony Brook University Libraries
Jessica is the Interim Head of the Health Sciences Library. She is the librarian for the School of Medicine and the Department of Biomedical Informatics.
email: jessica.koos@stonybrook.edu
Latest posts by Jessica Koos (see all)