Presidents Day is next Monday, February 15th.  Wondering what you can do to feel a little more patriotic? Why not learn more about our nation's rich history while fine tuning your research skills!
For those looking for a game that educates as much as it entertains, we bring you Culper Spies, the Library's choose your own adventure e-game that casts you as an elite member of our nation's first spy ring, located here on Long Island. Prove your research skills as you play the part of a Culper Spy, serving General George Washington himself during the revolution! Players will be asked to master searching databases and the Library catalog, using proper citation and Boolean operators, finding information in our LibAnswers knowledgebase, requesting an Interlibrary Loan and more! Utilize tools that the spies had at their disposal to reveal hidden messages and keep the intelligence ring going while evading detection by the ever-watchful British forces!  Relive an important part of Long Island history on International Games Day! Register online to have the link to the game sent to you the week of Monday, February 15th.  Those who successfully complete their mission will be entered in a drawing to win a gift card.
To learn more or register, visit the official site.
From "Culper Spies": the E-Game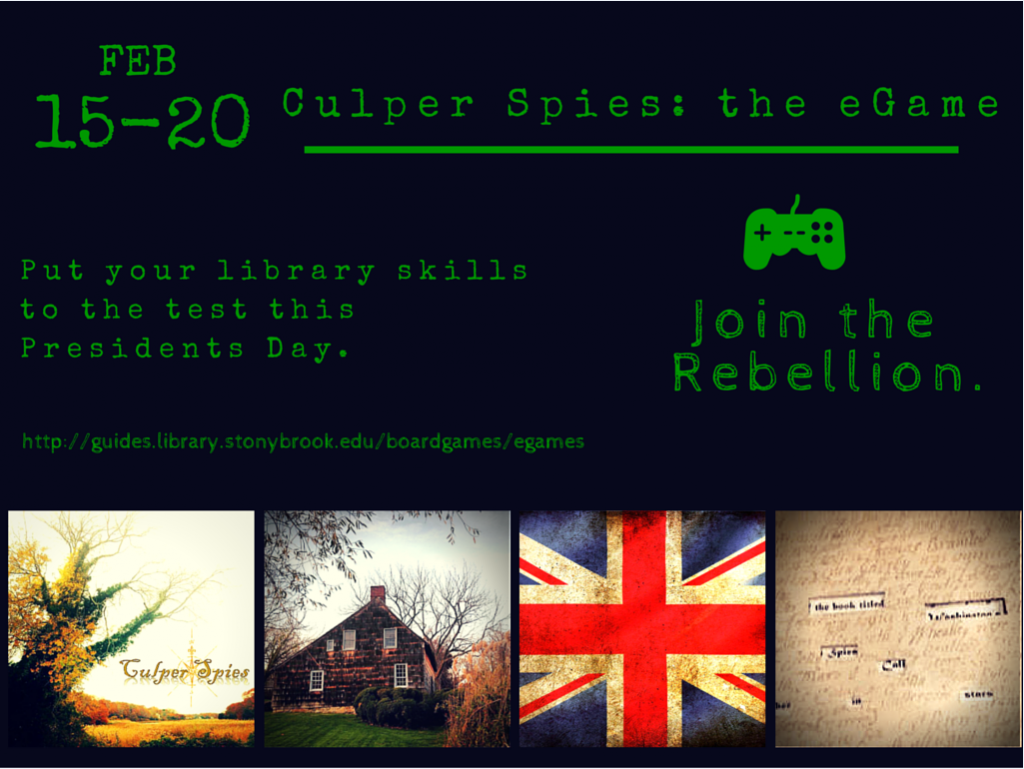 Latest posts by Kristen Cinar (see all)