Our student employees are valuable members of our team. When they graduate, we want to give them special recognition for their contributions to the University Libraries and thank them for their hard work. Carpe Librum!, our bookplate program, gives graduating student employees the opportunity to have their name memorialized in the collection. Graduating student employees select a book, DVD, or CD that has meaning to them and a bookplate with their name is placed on the item. The bookplate has the student's name and year of graduation.
The following graduating students are employees in various departments in the University Libraries. They work on social media campaigns, help in the administrative offices, and work at our service desks. They are valued members of our team and we're grateful to have had the opportunity to work with them.
Jenny Chin, Access & User Services
Swati Sree Chirumamilla, Access & User Services
Eugene Hsiung, Administration
Md Islam (Nasif) Islam, Access & User Services
Ganesh Jothilingam, Access & User Services
Justin Kenny, Social Media
Vinay Nandamuri, Access & User Services
Dahiana Ortega Nunez, Administration
Rachel Rodriguez, Access & User Services
Vishnu Teja Sardee, Access & User Services
Jian Hao (John) Xie, Access & User Services
Wishing our graduating student employees much success as they embark on a new journey!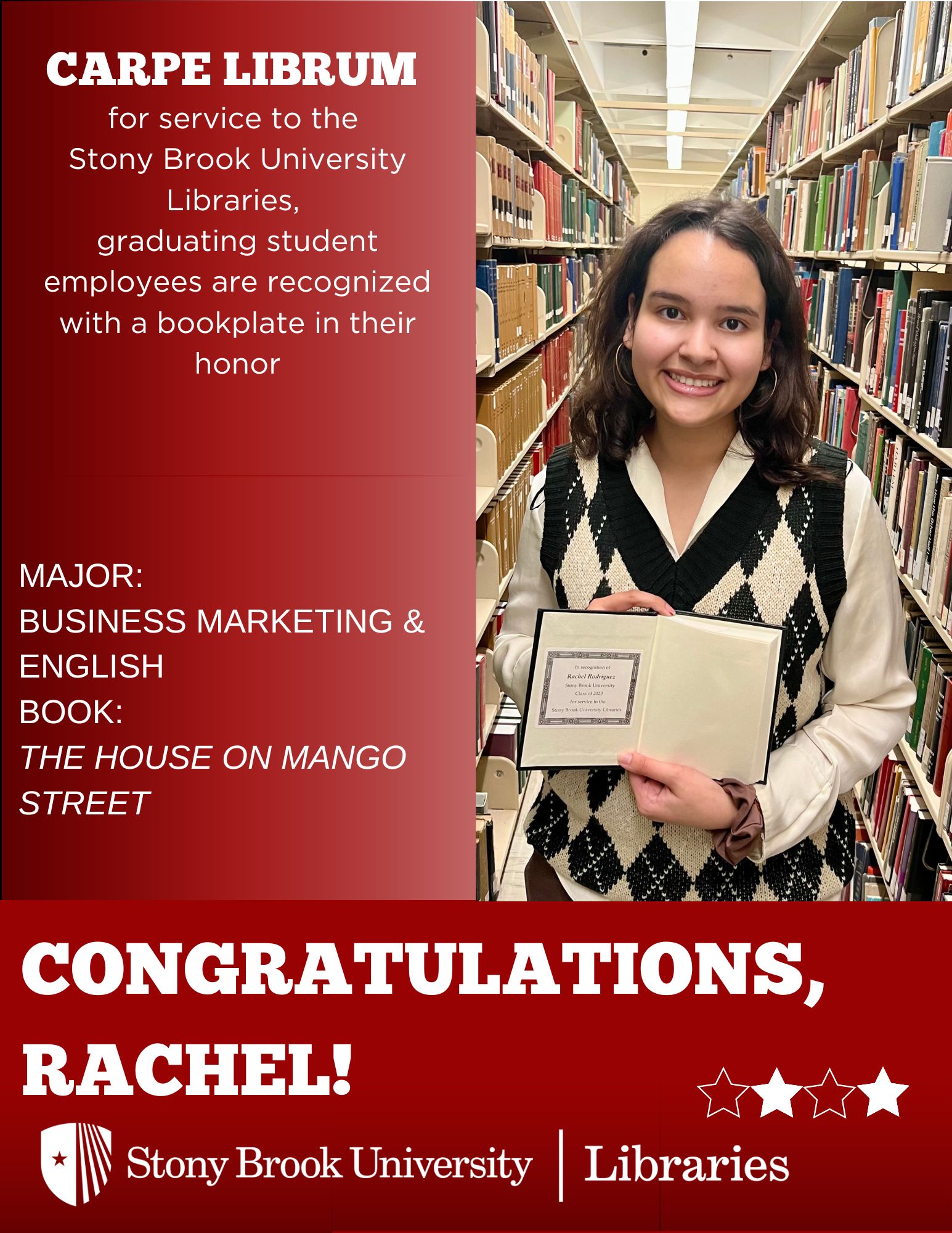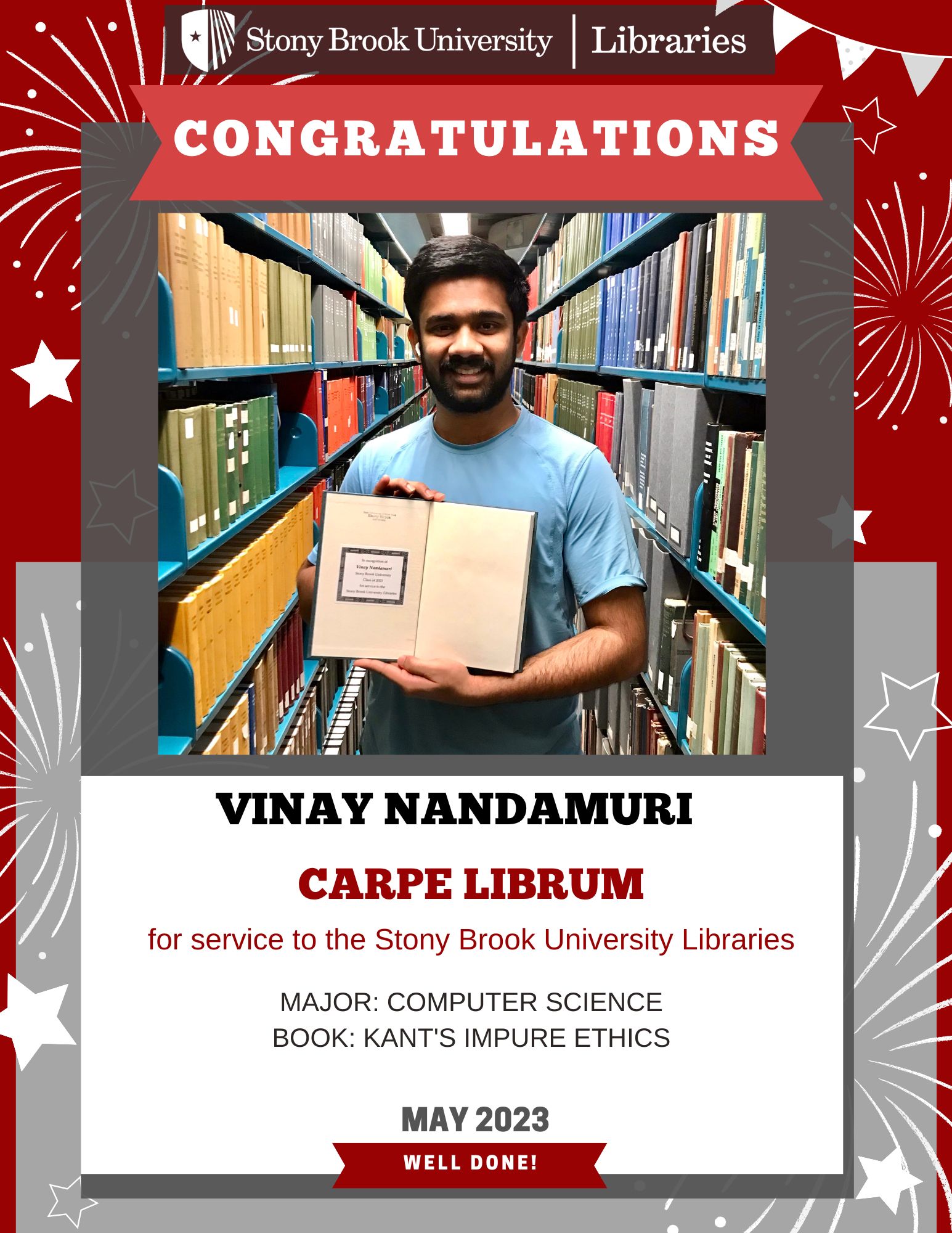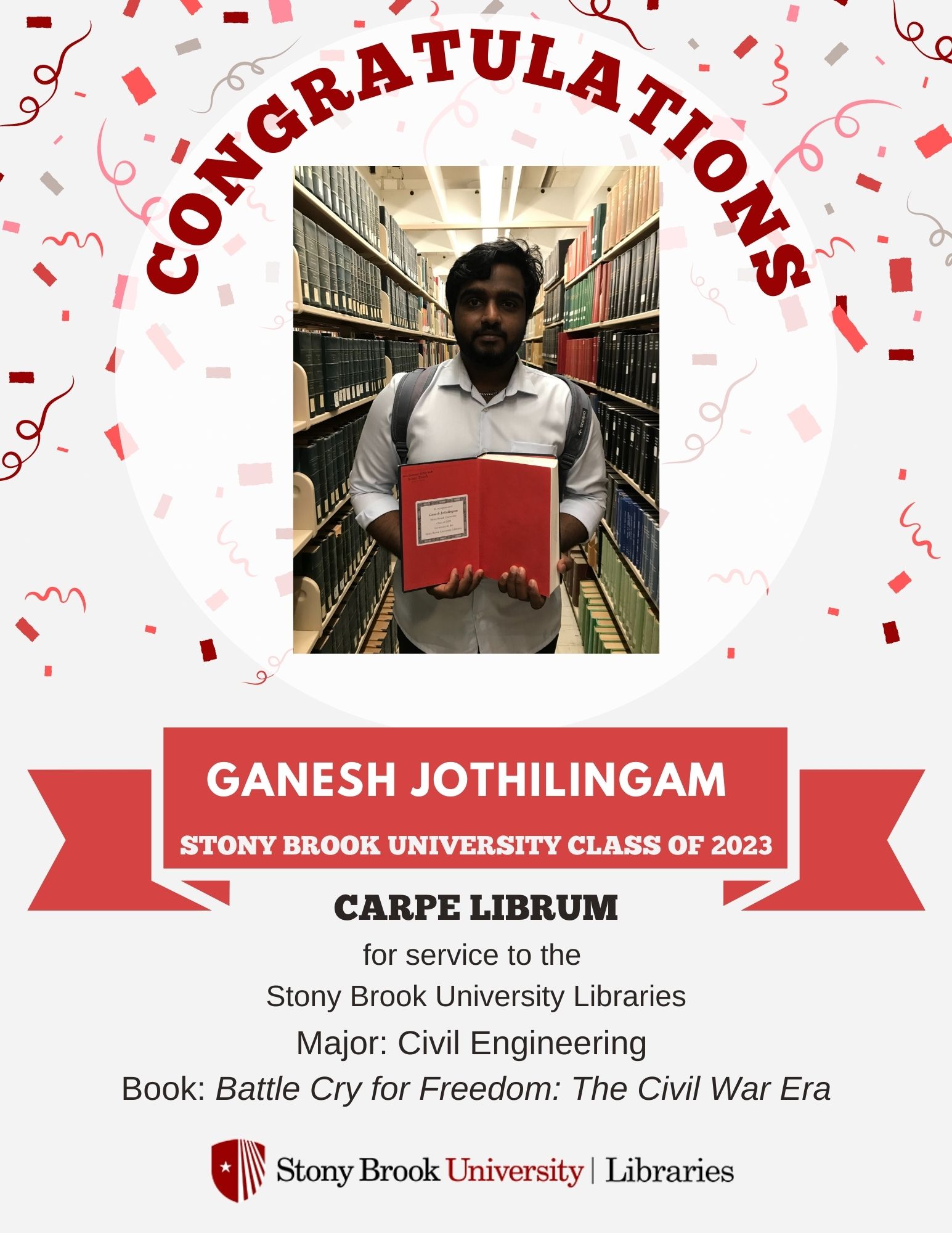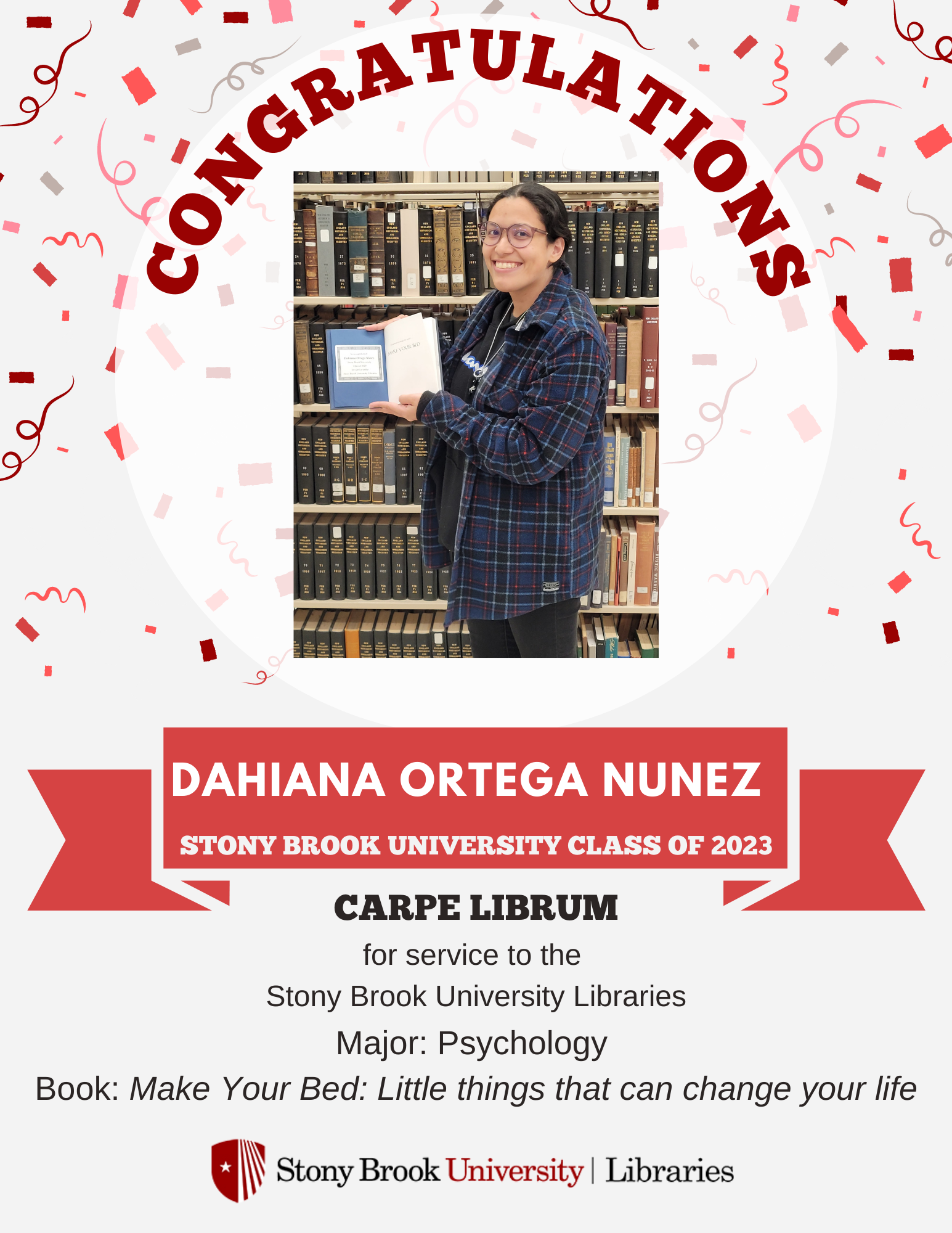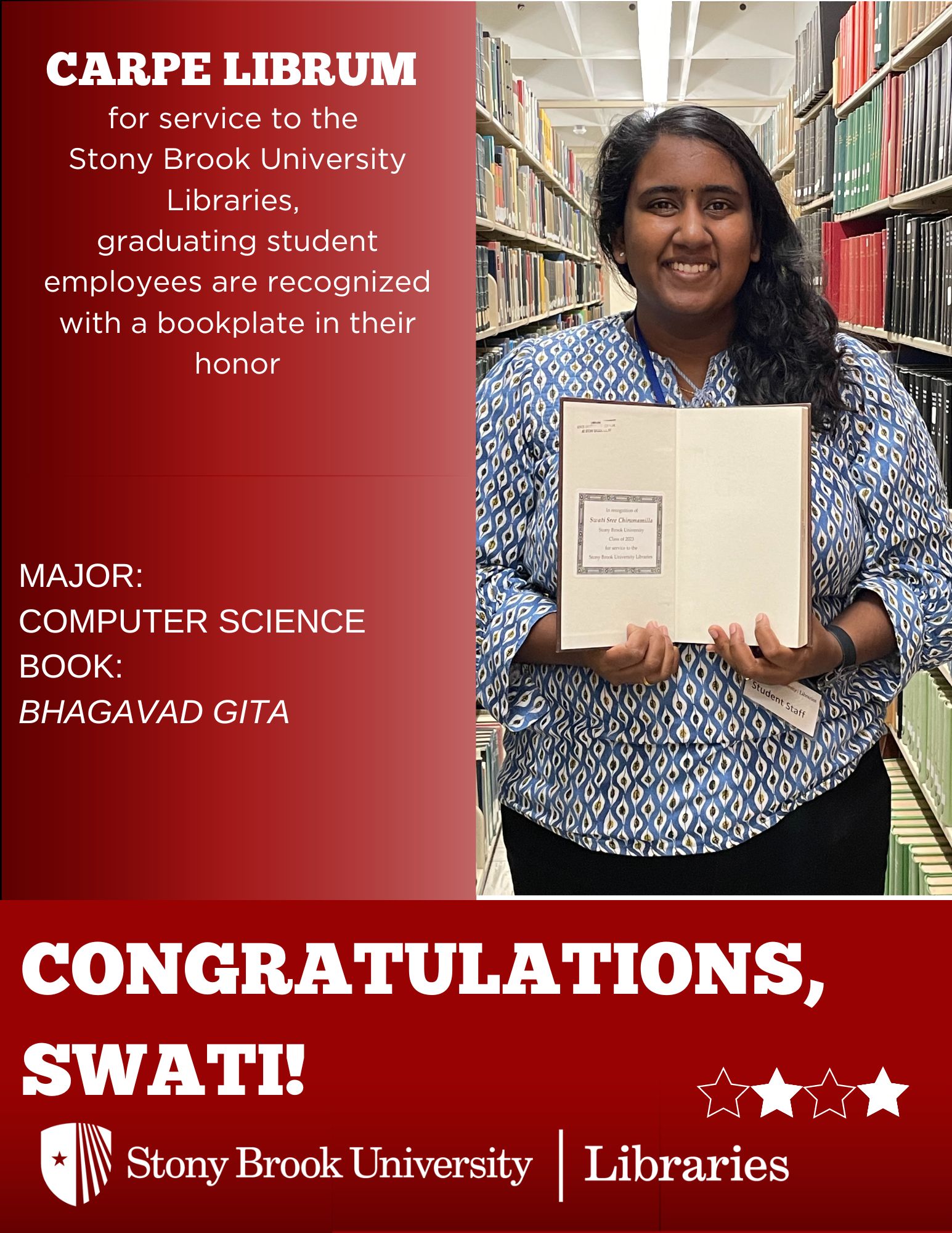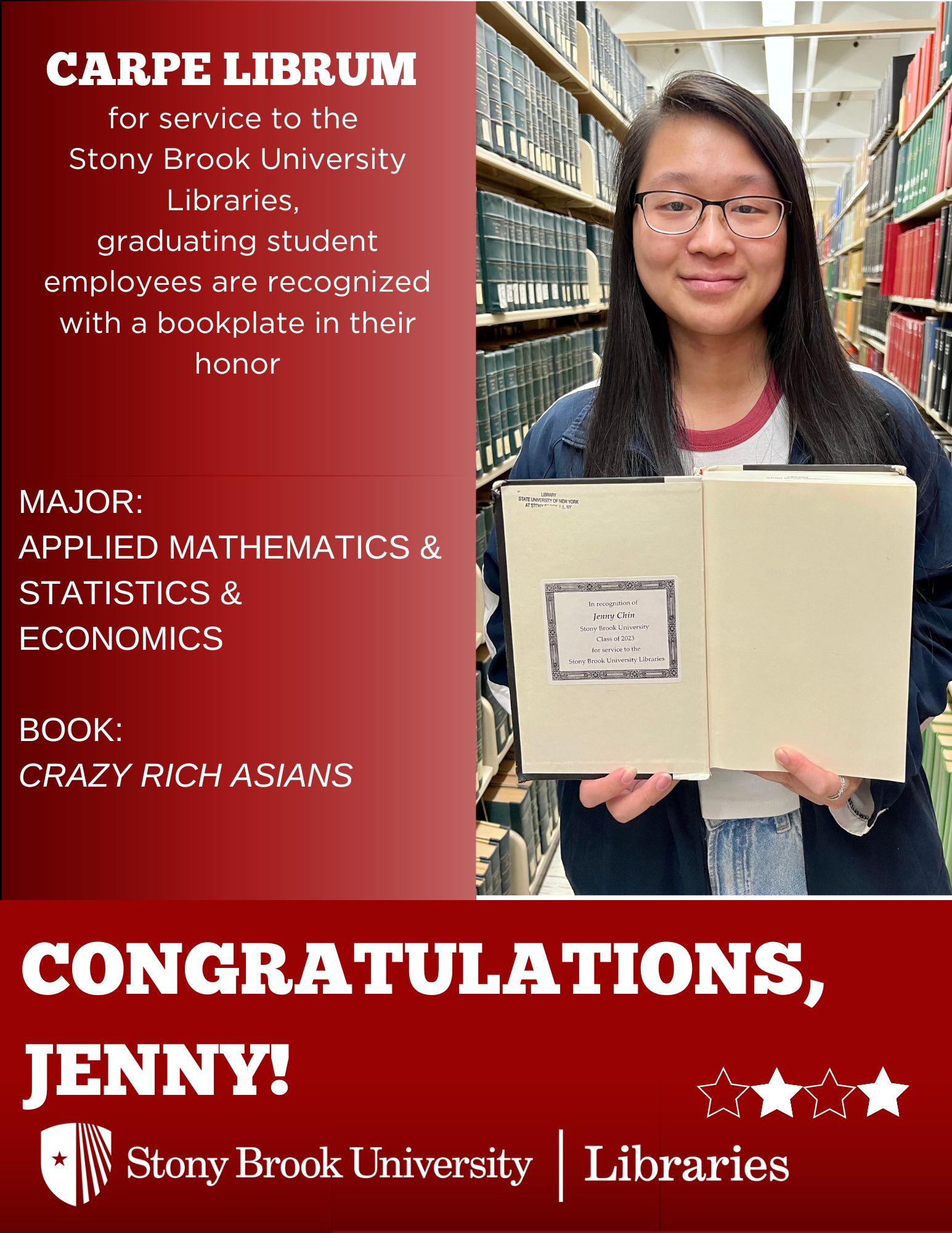 Associate Librarian, Director of Access & User Services
at
Stony Brook University Libraries
Email: jennifer.a.devito@stonybrook.edu
Latest posts by Jennifer DeVito (see all)