On February 12th, the University Libraries welcomed scholars from English, History, and Women's, Gender, and Sexuality Studies to present the talks they'd given at the Modern Language Association and American Historical Association conferences held in January. Many thanks to all of our speakers this year for sharing their time and expertise:
Mary Jo Bona (Women's, Gender, and Sexuality Studies)
Drew Newman (English)
EK Tan (English)
Nancy Tomes (History)
The event was attended by faculty, staff, and students from several departments. It was an opportunity to hear presentations from other disciplines, and for people who didn't attend the conference (as well as those who did!) to get a more complete picture of the event. The talks were followed by insightful questions and a rich discussion. Looking forward to next year!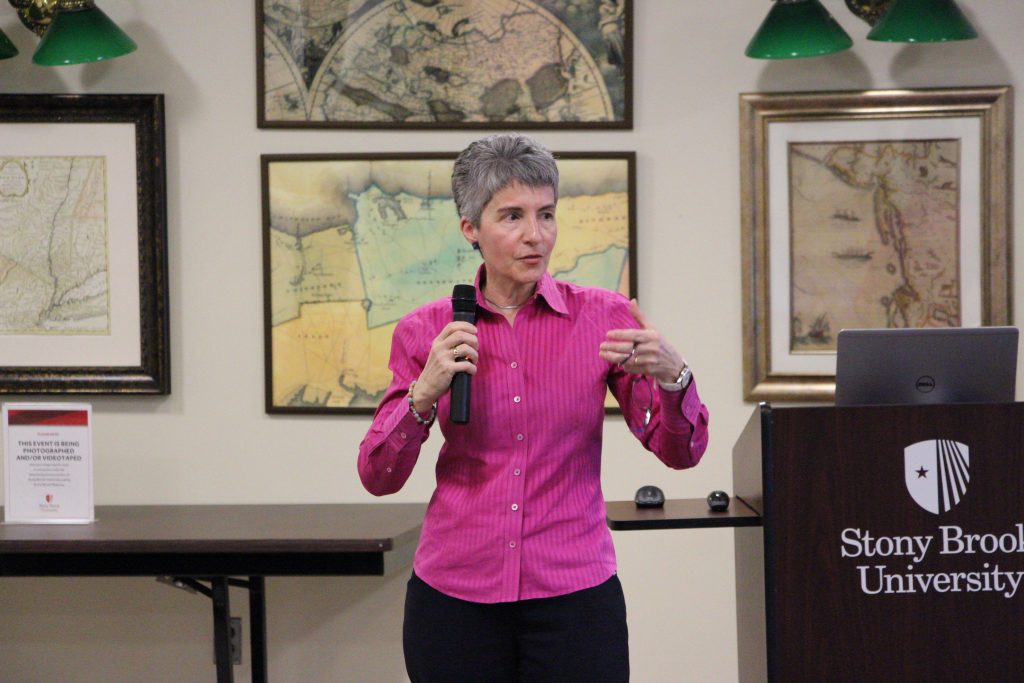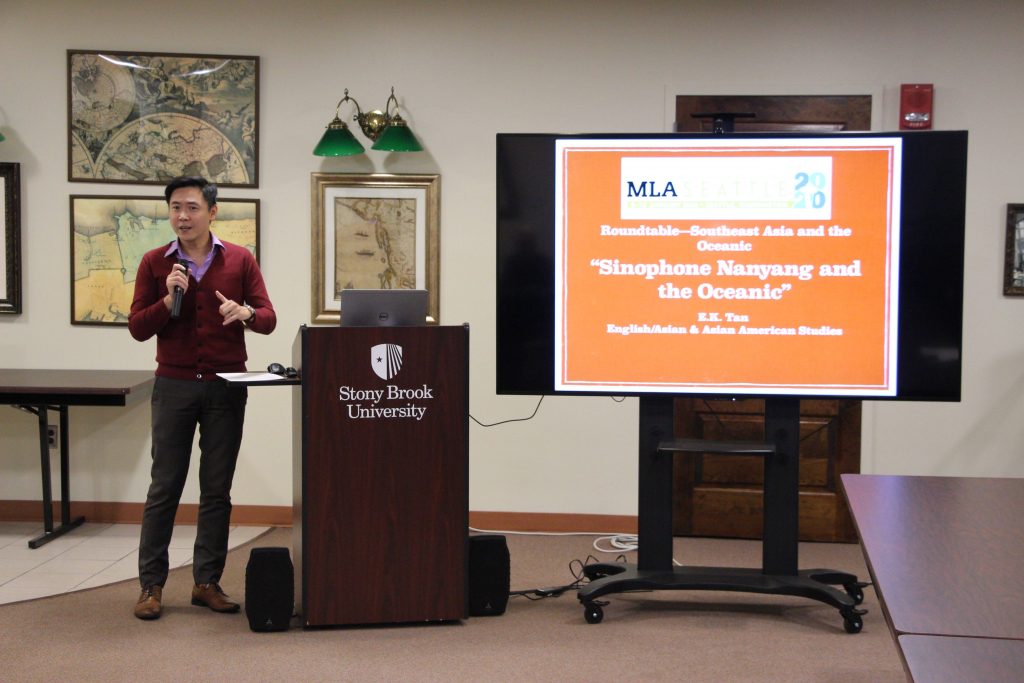 Head of Humanities & Social Sciences
at
Stony Brook University Libraries
Kate is Head of Humanities and Social Sciences at Stony Brook University Libraries. She is the liaison to the French & Francophone Studies program and the Russian Studies program.
email: kathleen.kasten@stonybrook.edu

Latest posts by Kate Kasten-Mutkus (see all)