Our Mission
Respect for diversity is a fundamental value of Stony Brook University and the University Libraries, and is identified among the core values of our strategic growth.Working in parallel with the Office of the SBU's Chief Diversity Officer the University Libraries Committee on Equity, Inclusion and Diversity will strive to:
build, preserve, and provide access to rich and diverse collections
recommend policies and projects that embed diversity and inclusion into the Libraries' services and work environments
envision events that build cultural awareness and provide the tools needed to strengthen work relationships and build a supportive SBU community
increase awareness and sensitivity among library staff
develop responsive library spaces for diverse user communities
Library Initiatives
Hispanic Heritage Month Gift Basket to support PUERTO RICO
In recognition of Hispanic Heritage Month and to help aid the disaster relief efforts in Puerto Rico, the library's Equity, Inclusion, and Diversity committee put together a basket, to be auctioned at the Hispanic Heritage Month Closing Ceremony.  The basket's theme was "Gimme a Break" and included iTunes gift cards, movie tickets, snacks, coffee, and other items for students.
Native American Heritage Exhibit
Perhaps most prominent of the Native American influencers at Stony Brook are Jay Levenson, an interlibrary loan clerk in the Access Services Department at University Libraries, and Timothy Long, a professor, conductor and pianist with the Department of Music. They remain key figures in promoting and furthering a fuller understanding of Native American culture, art and history on campus.
Equity, Inclusion, & Diversity Lecture Series
November 27, 2017 at 2pm. "Germs, Genocides, and America's Indigenous Peoples"  a lecture by Paul Kelton in honor of Native American Heritage Month
November 30, 2017 at 4:00 – 5:30pm.  Film Screening of RUMBLE: The Indians Who Rocked the World.
Hispanic Heritage Month Lecture Series
October 17, 2017. Alfred d'Escragnolle Taunay and the Paraguayan War by Dr. Javier Uriarte
October 30, 2017. The Bilingual Identity and its Expression in Oral and Written Form by Elena Davidiak
Campus Events
November 2,2017  at 6pm. SAC: Sidney Gelber Auditorium. Diversity Film Series. We Shall Remain: America Through Native Eyes. Film project that establishes Native history as an essential part of American history. Sponsored by the Department of Residential Programs
November 2, 2017 at 7pm. Cafe con LASO. Sabor Latino. SAC: Ballroom A. A night of diversity, food, music, dance, prizes and more. Sponsored by LASO.
November 8, 2017 at 1pm. Wang Center Theatre. Diversity Town Hall Meeting
November 9, 2017 at 11am. Wang Center Theater. "Stereotype Threat and Identity Threat: The Science of a Diverse Community."
November 9, 2017 at 8-11pm. SAC Ballroom A. Journey Around the World Multicultural Show and Food Tasting
November 11, 2017  8pm. Staller Center-Main Stage. Martial Artists and Acrobats of China
November 12, 2017  2:30pm. Frank Melville Jr. Library-Center for Italian Studies Meeting Hall, Room E4340. Richard Nasti Lecture Series: Documentary Film: My Italian Secret Document
November 12, 2017 4:00pm. Stony Brook Hillel's 50th Anniversary Celebration
November 13, 2017 4:00pm. SAC Auditorium. DIVERSITY FILM SERIES: MARSHA P. JOHNSON: Marsha P. Johnson, the story of a revolutionary transgender activist, and will discuss the topics covered in the film afterward. Light refreshments will be served.
November 14, 2017 3:00pm. East Campus  Health Sciences Tower.  HSC  Galleria Level 3. Diversity Plan Town Hall Meeting
November 16, 2017 6:00pm. Frank Melville Jr. Library-Center for Italian Studies Meeting Hall, Room E4340. Joseph Tromba Lecture Series: The Routledge Story of Italian Americans
November 29, 2017 1:00-2:30.  SAC: Ballroom A . Educational Seminar Food Sampling & Book Signing.  Collaborative event made possible by LeManuel Lee Bitsoi, EdD, Chief Diversity Officer, the Native American Student Association (NASO), Faculty Student Association (FSA) and CulinArt Group
November 29, 2017 6-8:30pm. SAC: Gelber Auditorium.  Festival of Lights.  The Festival of Lights celebrates the rich traditions of people of different cultural backgrounds, faiths and religious beliefs during the holiday season.
November 30, 2017 4:00 PM – 5:30 PM. Wang Center, Lecture Hall 1. Film screening of Rumble: The Indians Who Rocked the World. Co-sponsored by LeManuel Lee Bitsoi, SBU's Chief Diversity Officer and University Libraries Committee on Equity, Inclusion and Diversity.
Other Events
November 29th – December 1st 2017: SUNY Diversity Conference
---
Awards & Recognition
Library Faculty and Staff Honored at Annual Awards and Recognition Dinner
---
Safe Space at Melville Library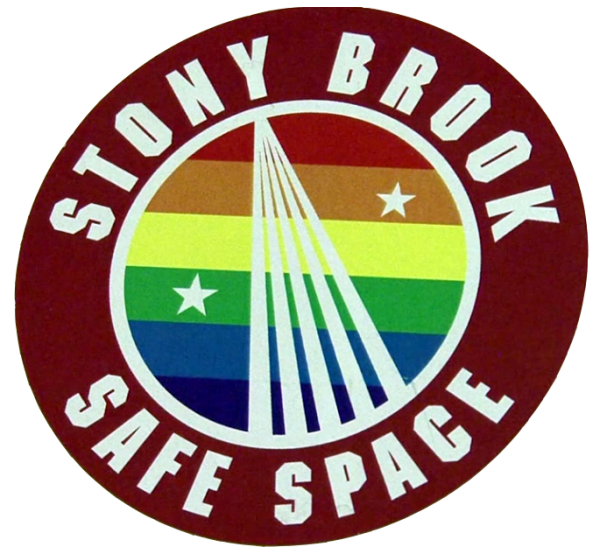 Across campus there are Safe Space members available to support and confidentially consult with the lesbian, gay, bisexual, transgender, queer and questioning (LGBTQ*) community and their allies.
Safe Space members in Melville Library include: Darren Chase, NS2-A in the North Reading Room and Tara Grynne, W2550 on the 2nd floor of Melville Library.
---
R.E.D.I Project Seminar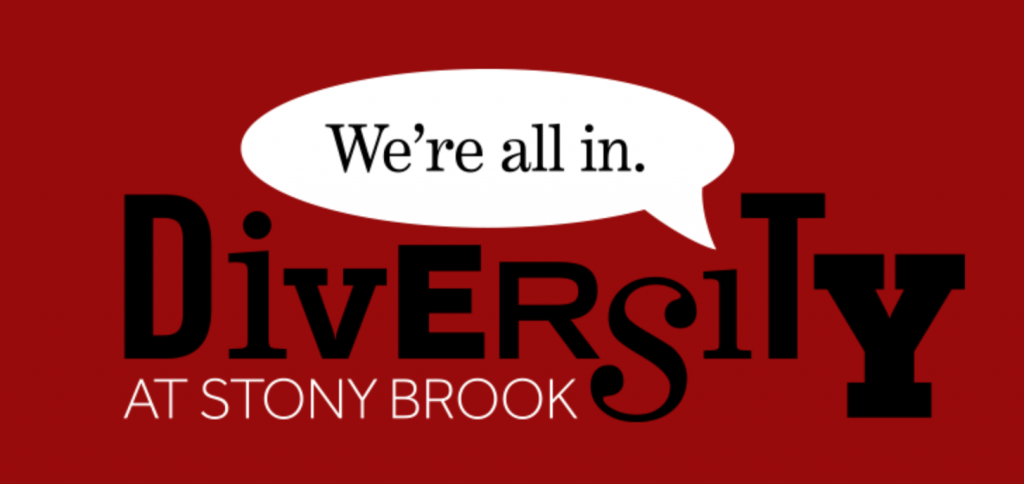 Library faculty & staff have made it a priority to attend the R.E.D.I. Project Seminars, offered by Stony Brook University's Plan for Diversity Equity & Inclusion. The six-hour seminar is geared toward increasing the understanding and celebration of the myriad of cultures that contribute to our diverse campus community. Those who have attended have praised it as a life-changing and incredible experience.