ASK US – Chat with a Librarian!
Need assistance with your research? Have a reference question?  Stony Brook University Libraries offers the ASK US service – a chance to speak with a librarian right away through instant messaging. Look for the ASK US button on the top right corner of any library page, and in many databases.
Hours are Monday to Friday 9 am to 5 pm.
If you need assistance outside of those hours, use our 24/7 FAQ, with hundreds of answers to common and not-so-common questions, available any time of the day. If you don't find what you need there, you can submit your question and we will get back to you within 24 business hours. Click on Answers & Help at the top menu of all library pages, or on the ASK US button when instant messaging is not available.
And you can always call us at 631-632-7110 any time the Central Reading Room is open.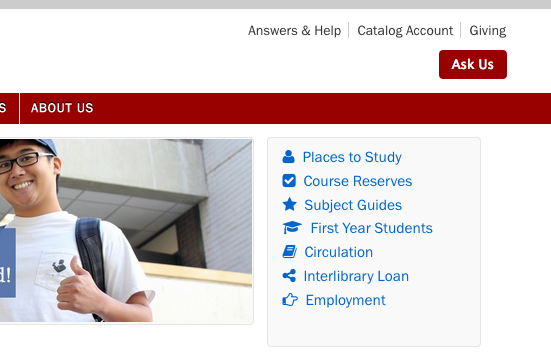 Feature image credits: Ask Threepio Photo Profile 1 by Gordon Tarpley CC license attribution 2.0

Associate Dean, Research & User Engagement
at
Stony Brook University Libraries
email: janet.clarke@stonybrook.edu

Latest posts by Janet Clarke (see all)