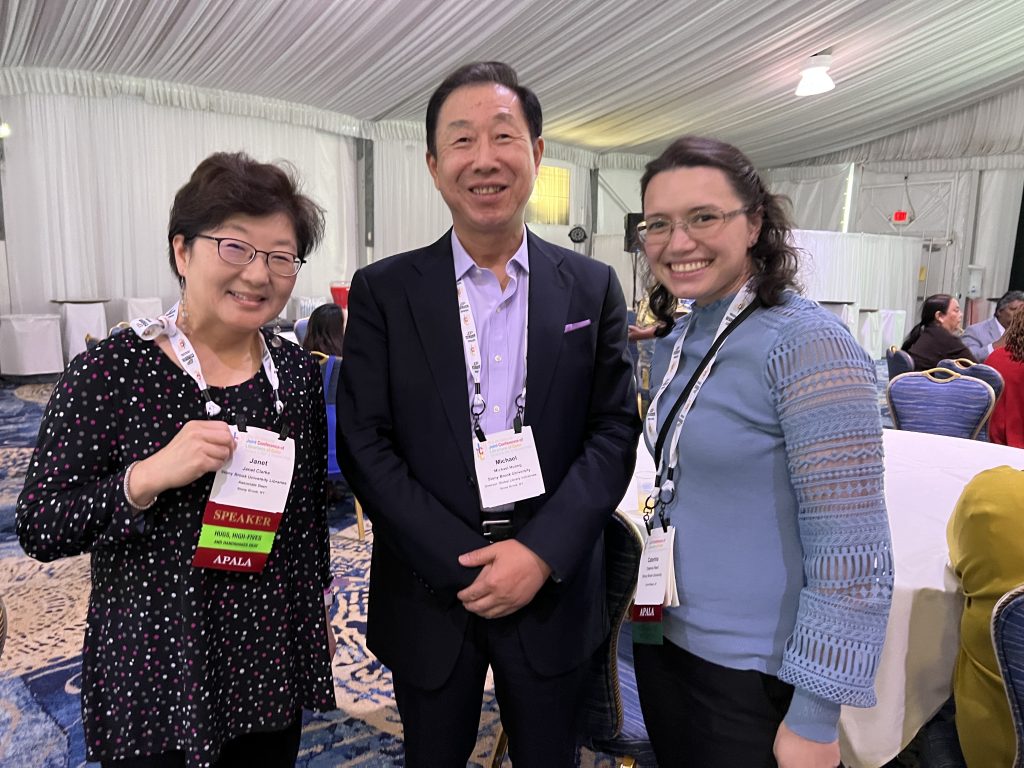 Three members of University Libraries presented at the 4th national Joint Conference of Librarians of Color in St. Pete's Beach, Florida in February, 2023.
Caterina Reed, Content Acquisitions and Services Associate, presented a paper: "Repositioning power and privilege in the library: Centering underrepresented colleagues at work" and was a speaker on the panel, "What does a racially-just library ecosystem look like?" She also presented, with Janet Clarke, Associate Dean of Research & User Engagement, on the newly formed AAPI Mentorship Network at Stony Brook University in the "Centering the AAPI experience with actionable plans and programs" session.
Michael Huang, Director of Global Library Initiatives and Executive Director of the Chinese American Librarians Association, presented on the panel, "Moving forward together: CALA's actions towards EDI," and also led a Call to Action panel discussion.
Congratulations to Caterina Reed, Michael Huang, and Janet Clarke for your continued professional participation!

Associate Dean, Research & User Engagement
at
Stony Brook University Libraries
email: janet.clarke@stonybrook.edu

Latest posts by Janet Clarke (see all)