As 2022 comes to end, SBU Libraries remember with great reverence two long-time faculty librarians that passed away this year, Doris Williams and Amelia Salinero.
Librarian Emerita Doris Williams began her career at Stony Brook in 1971. She most notably was the head of the biology library, a former branch library located in close proximity to the Life Sciences building. She received a bachelor's degree in zoology from the University of California at Berkeley, a master's degree in library science from Columbia University, and a master's degree in biological sciences from Stony Brook. In 1988, Doris was recipient of the President's Award for Excellence in Librarianship. She was predeceased by her husband of 60 years Dr. George Williams, an evolutionary biologist of worldwide renown and professor emeritus of Stony Brook's Department of Ecology and Evolution. Doris and George co-authored one paper together, "Natural Selection of Individually Harmful Social Adaptations Among Sibs with Special Reference to Social Insects," published in the journal Evolution in 1957 (vol. 11, no. 1, 32-39).
Librarian Amelia Gamo Salinero was a cataloger, bibliographer, and subject liaison for Hispanic languages and literatures at the University Libraries from 1982 to 2018. Her outreach activities were widely known and respected, as she volunteered for many years with the Department of Hispanic Languages, helping students who sought tutoring in its writing center. In 1993, Amelia was honored with the President's Award for Excellence in Librarianship. She was also an alumna of Stony Brook University, earning a Ph.D. in Hispanic Language and Literature (1996) with a dissertation titled, "Rafael Hernández de Alba y las versiones de Bernardo del Carpio." Among her scholarly endeavors was serving as an editor/co-editor for the poetry journal Brook Spring. She translated N. Scott Momaday's 1968 novel House Made of Dawn, the 1969 winner of the Pulitzer Prize for Fiction (La Casa Hecha de Alba, Alicante, España: Appaloosa Editorial, 2011), and co-authored the article, "Minority Internship/Scholarship in Library and Information Science" (College & Research Library News, 51 no. 10, 1990, 965-972).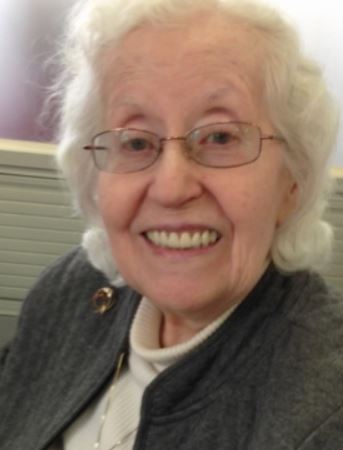 Associate Librarian; Director, Special Collections and University Archives; and University Archivist
at
Stony Brook University Libraries
Contact her for research assistance with rare books, manuscript collections, historical maps, and SBU history. E-mail: kristen.nyitray@stonybrook.edu.

Latest posts by Kristen Nyitray (see all)