In the latest issue of Stony Brook University Magazine, the feature "Rare Treasures" highlights diverse culinary collections from the Special Collections division of the University Libraries, including unique cookbooks and handwritten recipes from more than 150 years ago. A growing body of literature emphasizes the research value of cookbooks as historical documents. More than recipes, cookbooks provide important evidence and insights into social histories, cultural norms, and economic conditions under which they were produced. They also tell us more about the people who devised the recipes and the circumstances under which they were created.
Below are excepts from the magazine about the featured collections. Special Collections stewards the university's diverse collections of rare books, manuscripts, historical maps, and archives. For more information, visit stonybrook.edu/libspecial.
Jacqueline M. Newman Chinese Cookbook Collection
Did you know that Stony Brook University has one of the largest, if not the largest, Chinese cookbook collections in the world? In 2002, Dr. Jacqueline M. Newman gifted her unique research collection to the university, which today includes more than 5,000 Chinese cookbooks, along with books about food culture, medicine, and history, and haute cuisine magazines. View this link for more details on the collection.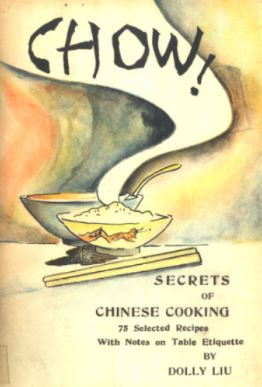 Samuel Hopkins Miller Collection
The Samuel Hopkins Miller Collection is a multi-generational archive of account books, diaries, ledgers, deeds and correspondence dating from 1705 to 1967. It documents the daily lives of the Miller, Tuthill, and Tillotson families on Long Island, New York. The pictured handwritten recipe for fruit-cake is one of several represented in the collection. It calls for a large quantity of ingredients, notably six pounds of raisins (!). View the full list of the collection by clicking this link.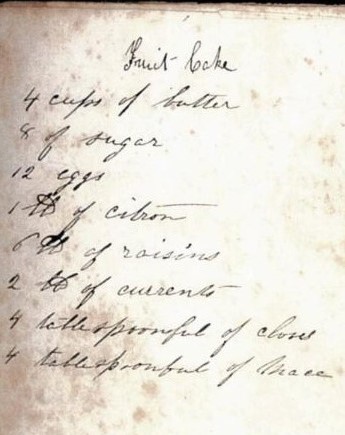 Long Island (New York) Cookbook Collection
Regional cookbooks provide insights into the communities that shape a geographic region, and the people that have contributed to their development over the passages of time. These cookbooks provide evidence of the norms, cultures, and values that embody the place in which they were created. The Long Island Cookbook Collection includes a spectrum of subgenres within the cookbook genre. View the contents of the collection by clicking this link.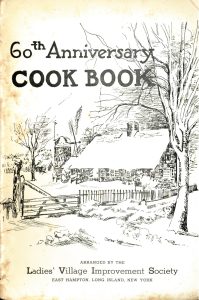 Associate Librarian; Director, Special Collections and University Archives; and University Archivist
at
Stony Brook University Libraries
Contact her for research assistance with rare books, manuscript collections, historical maps, and SBU history. E-mail: kristen.nyitray@stonybrook.edu.

Latest posts by Kristen Nyitray (see all)