Music Library volunteer Samuel Wallach produced the following essay about a collection of musical and artistic portraits created by composer Virgil Thomson and artist Maurice Grosser. The work is entitled "Eighteen Portraits," and the Music Library owns a manuscript facsimile edition. The work is housed in the Music Library's Cage collection.
This essay is about a facsimile edition of "Eighteen Portraits," which is a musical and artistic collection by Virgil Thomson and Maurice Grosser. The edition was published in 1985 by Vincent Fitz Gerald and Company. We are fortunate to have it among the Music Library's holdings. Composer Virgil Thomson (1896-1989) produced roughly 130 "musical portraits," or pieces about people, (approximately 100 for solo piano) throughout his career, many of which have been published. What distinguishes Thomson's music is primarily his method of composition—he incorporated a variety of genres, including chant, hymns and neoclassicism into his works. His musical style was largely inspired by novelist and friend Gertrude Stein (1874-1946) who wrote many abstract word portraits, including one about Thomson in 1928. Thomson's practice of implementing someone's features into his music was subjective, unlike Stein's earlier writing, which used "bottom natures" or charts and diagrams of her subjects.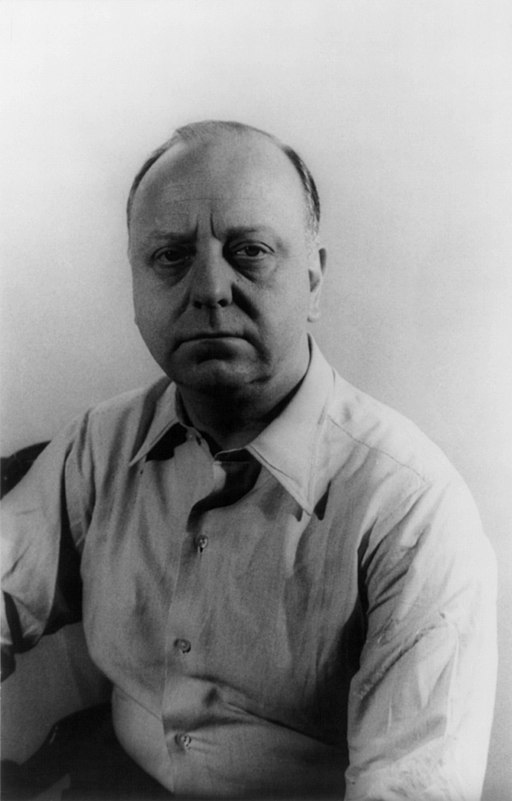 Maurice Grosser (1903-1986) was a Harvard University mathematics student before he took up painting. Thomson had been his close friend since 1922 (they met each other at the Harvard Liberal Club after Thomson left the Air Force). Thomson even prevented Grosser from developing an opium addiction, by refusing to see him if he continued using the substance. In 1929, while in Paris, France, Thomson suggested that Grosser take up oil painting seriously. While Grosser studied the technique back at Harvard, he never considered going in that direction, because he thought he was not good enough. The style he learned was called "tempered palette", which according to Grosser, "likened the painter's palette to the keyboard of a musical instrument." Like Thomson, Grosser also did many portraits of people throughout his career, albeit in a visual rather than an auditory manner.
Despite being close, Thomson and Grosser only worked together twice; both times were for operas, entitled Four Saints in Three Acts (finished in 1928) and The Mother of Us All (written in 1947). For each opera, Thomas wrote the music while Grosser created the scenery. Interestingly, both operas'
libretti were written by Stein. This edition of "Eighteen Portraits," gives the appearance that the two artists collaborated for the work, because the holographs are presented and boxed together. However, in reality, they worked separately.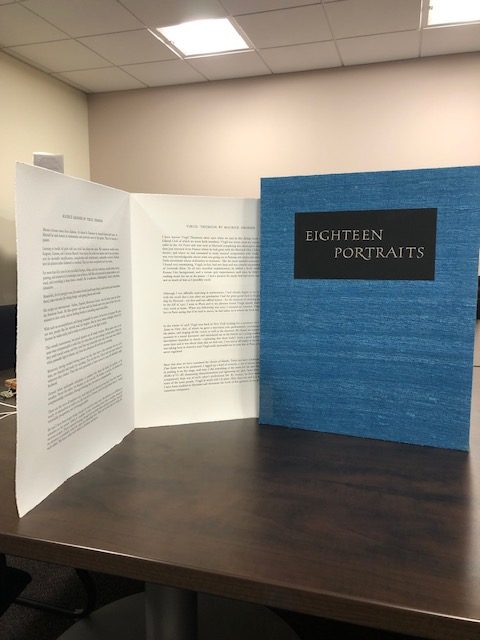 The facsimile includes two short essays by Thomson and Grosser writing about each other. In the essay by Grosser about Thomson, he explains these pieces are a collection of "portraits" and sketches of 18 individuals both Thomson and Grosser had crossed paths with during their lives. If one is looking to learn more personal information about these artists, there are other articles written by them that go into more depth than this collection. The facsimiles would probably be most useful to those who seek unique
repertoire for a concert program. The collection offers a glimpse at the maturity of Thomson's and Grosser's artistry. It is also fascinating to observe how Thomson and Grosser viewed (in different mediums) the same individuals.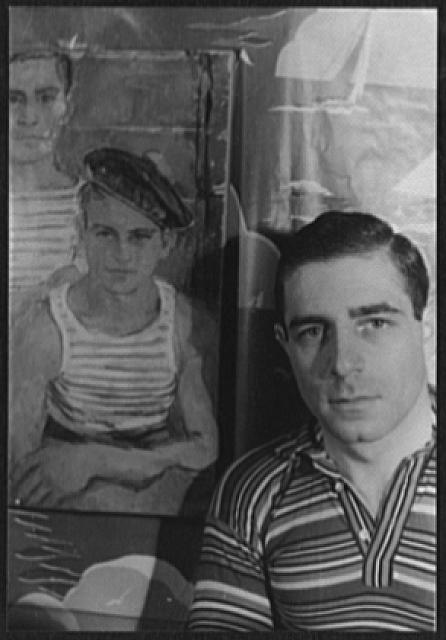 These are the names of the subjects of "Eighteen Portraits." (The list includes the title of each work and its date of composition):
Maurice Grosser: Alternations 1929 Oct. 28
Virgil Thomson: Self-Portrait 1929 Dec. 15
Maurice Bavoux: Young and Alone 1938 Aug. 17-18
Theodate Johnson: Invention, Busy and Resting 1940 Apr. 29
Jane Bowles: Early and As Remembered 1942 Oct. 17, also 1985 Feb. 27
Priscilla Rea: A Scherzo 1972 Aug. 18, also 1974 (?), and 1985 May 5-8
Willy Eisenhart: Man of Iron 1972 Aug. 23
Bill Katz: Wide Awake 1981 Jun. 15
Richard Flender: Solid, Not Stolid 1981 Jun. 21
Gerald Busby: Giving Full Attention 1981 Jun. 25
Sam Byers: With Joy 1981 Jun. 28
Morris Golde: Showing Delight 1981 Jun. 29
Karen Waltuck: Intensely Two 1981 Oct. 19
Paul Sanfacon: On The Ice 1982 Jan. 2
Peter McWilliams: Firmly Spontaneous 1983 May 11
Mark Beard: Never Alone 1983 Jul. 23
Louis Rispoli: In a Boat 1983 Aug. 5
Danyal Lawson: Playing 1985 Jan. 10
Works Cited:
Grosser, Maurice. "Art and Opium." JSTOR, Threepenny Review, 1987,
https://www.jstor.org/stable/4383537.
Grosser, Maurice. "The Innocent Eye." JSTOR, Threepenny Review, 1987,
https://www.jstor.org/stable/4383599.

Tommasini, Anthony Carl. "The Musical Portraits by Virgil Thomson – JSTOR." JSTOR, Oxford University Press, 1984, https://www.jstor.org/stable/742212.
-Samuel Wallach (ed. By G. Schierhorst)

Head, Music Library
at
Stony Brook University Libraries
Gisele is the Head of the Music Library. She is the liaison to Music, Africana Studies, Anthropology, and Sociology.
email: gisele.schierhorst@stonybrook.edu

Latest posts by Gisele Schierhorst (see all)