The Library's Vinyl Hour in the Galleria was a success. Gisele Schierhorst, Head of the Music Library, and a crew of library student assistants played LPs from the Music Library's collection from noon until 1 pm. Passersby included students who were new to LP collections, and staff and faculty who said the music brought back great memories! Selections played were classic rock albums by the Doobie Brothers, the Police and Cat Stevens, pop by Michael Jackson and Paul McCartney, jazz by the Modern Jazz Quartet and Erroll Garner, excerpts from the musical West Side Story by Leonard Bernstein, and classical selections by Giacomo Puccini, Malcolm Arnold and Frederick Delius.
Some visitors to the table talked about family members who owned LP collections, others were active collectors themselves who bought them regularly at thrift stores, and others who were looking to start collections and welcomed recommendations on the best equipment. It was an enjoyable hour and hopefully another Vinyl Hour will be coming your way soon!
Be sure to listen to WUSB's Vinylthon on April 23rd!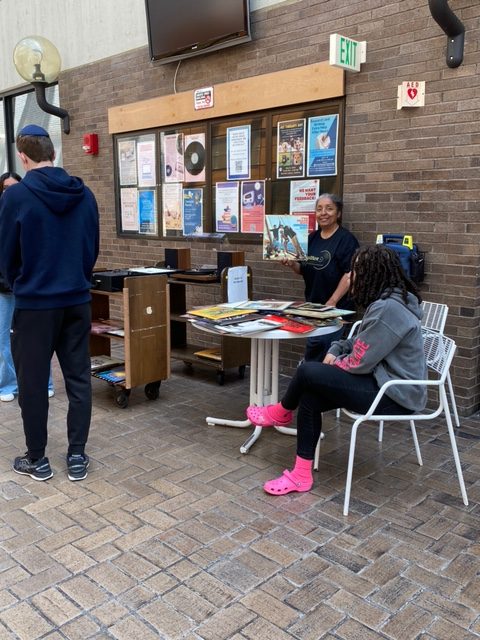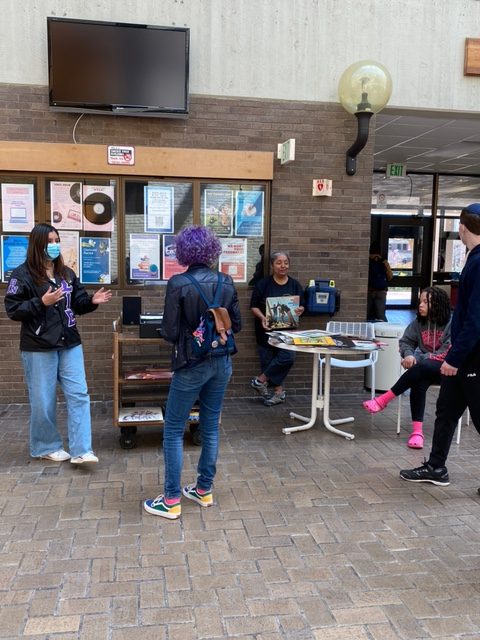 Head, Music Library
at
Stony Brook University Libraries
Gisele is the Head of the Music Library. She is the liaison to Music, Africana Studies, Anthropology, and Sociology.
email: gisele.schierhorst@stonybrook.edu

Latest posts by Gisele Schierhorst (see all)