Did you know that SBU has the largest Chinese cookbook collection in the world? Nearly 140 guests attended "More than Recipes" to learn about the Jacqueline M. Newman Chinese Cookbook Collection, a special library collection at Stony Brook University with 5,000 rare and unique titles. This collection provides a valuable record of the Chinese Diaspora that has carried its diverse cuisine to every corner of the globe.
Part of SBU's inaugural "One Book, One Community" shared reading initiative of Interior Chinatown by Charles Yu, this online presentation and guided discussion led by SBU librarians Kristen Nyitray and Christine Fena centered on themes represented in materials from Newman collection. Attendees had the opportunity to view a curated selection of Chinese cookbooks and participate in conversations about the rich history, imagery, and ingredients found in the collection – and to consider how these works can help us to understand the cultural and historical pasts as portrayed in Yu's book and beyond.
Learn more about the Jacqueline M. Newman Chinese Cookbook Collection at: https://guides.library.stonybrook.edu/newman.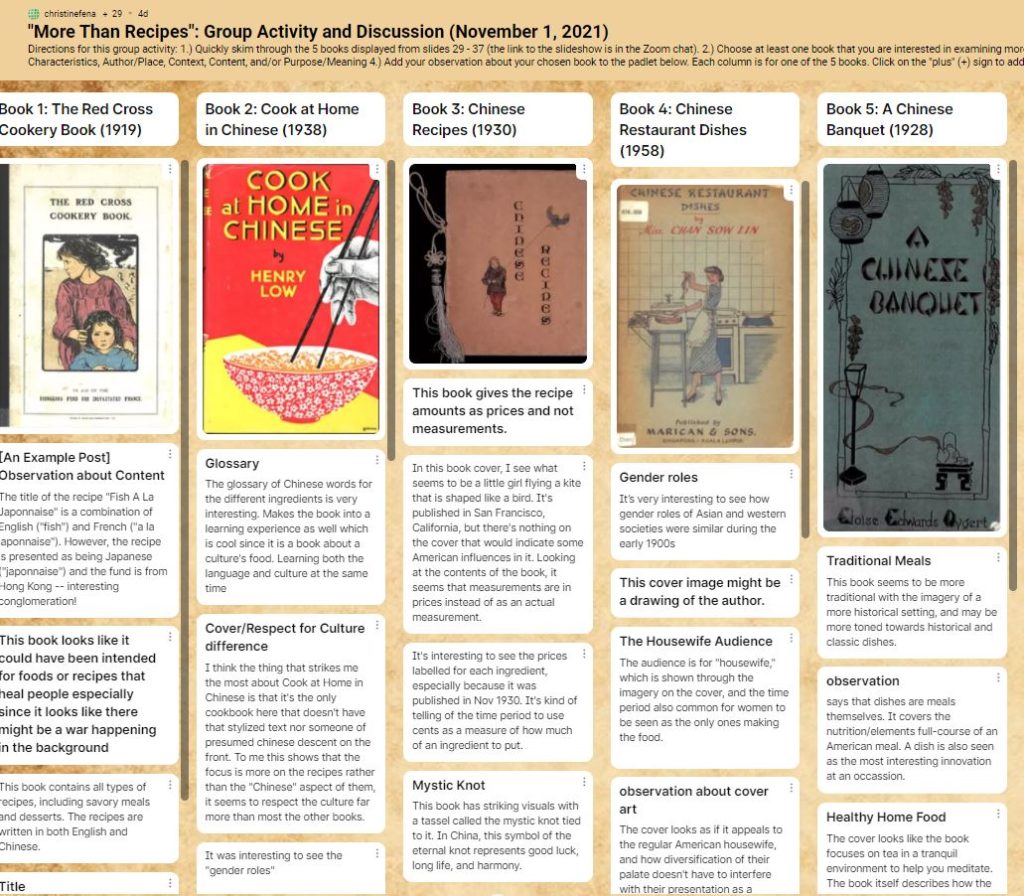 Associate Librarian; Director, Special Collections and University Archives; and University Archivist
at
Stony Brook University Libraries
Contact her for research assistance with rare books, manuscript collections, historical maps, and SBU history. E-mail: kristen.nyitray@stonybrook.edu.

Latest posts by Kristen Nyitray (see all)