Save the Date! "Culper Spy Day: Our Revolutionary Story" will be held on Saturday, September 18, 2021. A collaboration of more than a dozen local institutions and organizations, Culper Spy Day is an activity-filled day of community events highlighting the amazing history behind George Washington's intelligence gathering ring. Special Collections will have on view facsimiles (copies) of its two George Washington letters at the headquarters of the Three Village Historical Society in Setauket, NY.
Please note: A ticket is required to access all participating venues. To purchase tickets and read about the day's activities, please visit the website of the Three Village Historical Society.
Participating organizations include: Stony Brook University Special Collections, Emma S. Clark Memorial Library, The Long Island Museum, Raynham Hall, Drowned Meadow Cottage, Preservation Long Island, Gallery North, Karen Q's Patriot Tours NYC, Anna Smith Strong Chapter, NSDAR, Stirring Up History, Three Village Historical Society and Tri-Spy Tours.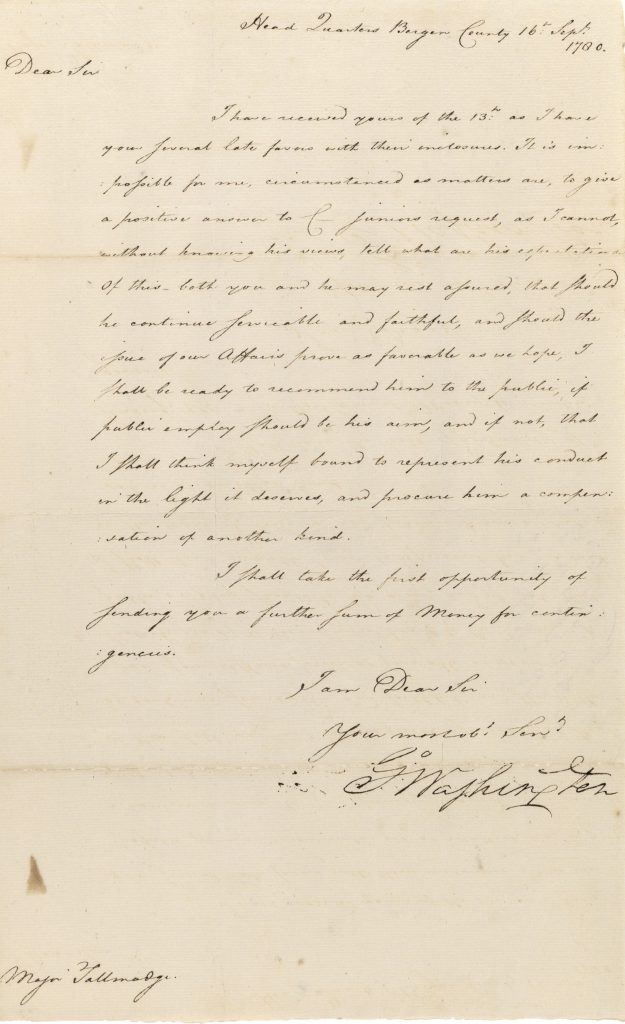 Associate Librarian; Director, Special Collections and University Archives; and University Archivist
at
Stony Brook University Libraries
Contact her for research assistance with rare books, manuscript collections, historical maps, and SBU history. E-mail: kristen.nyitray@stonybrook.edu.

Latest posts by Kristen Nyitray (see all)