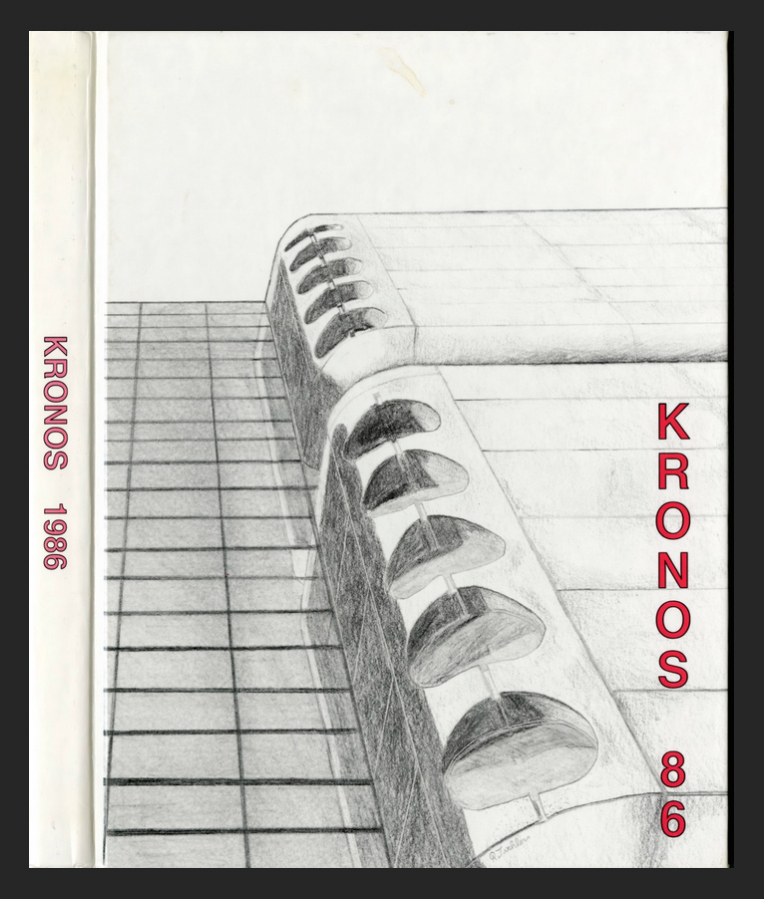 Digital Collection
The Kronos: Stony Brook University, School of Medicine, Digital Yearbook Collection is now available to the public. This digital collection provides online access to the complete holdings of the yearbook. For this digitization project, print copies of the yearbooks were collected from the University Archives, Health Sciences Library, and Alumni Relations. Each issue was scanned and the resulting PDFs were processed with optical character recognition (OCR) software, which enables keyword searching using the viewer located near the top of each yearbook. Twenty-one yearbooks were published from 1980 to 2001. A yearbook was not published in 2000.
In addition to traditional yearbook research or a trip down memory lane you can also find out the background of the name, Kronos, and the connection between campus and a 1950s science fiction film by visiting the collection website at: https://exhibits.library.stonybrook.edu/s/kronos/page/welcome
SBU School of Medicine and Yearbook History
Stony Brook University's School of Medicine opened in fall 1971. The inaugural class of 17 medical doctors graduated in 1974. The first issue of Kronos was published in 1980, the same year that Stony Brook University Hospital opened its doors and became the region's first academic medical center. The schools comprising the health sciences and the hospital were founded in response to a report commissioned by New York State Governor Nelson Rockefeller in 1963. The School of Medicine was renamed the Renaissance School of Medicine at Stony Brook University on November 21, 2018.
Other Digital Yearbook Collections
Other Stony Brook University yearbooks include Specula, which was published from 1961 (1957-1961) to 2006. A yearbook was not published in 1975. This older digital collection is accessible via this link: https://www.stonybrook.edu/commcms/libspecial/archives/collections/yearbooks.php

Digital Projects Librarian
at
Stony Brook University Libraries
Victoria can assist you with digital project management guidelines, copyright, and ethical considerations for your research projects. Feel free to contact her at victoria.pilato@stonybrook.edu

Latest posts by Victoria Pilato (see all)