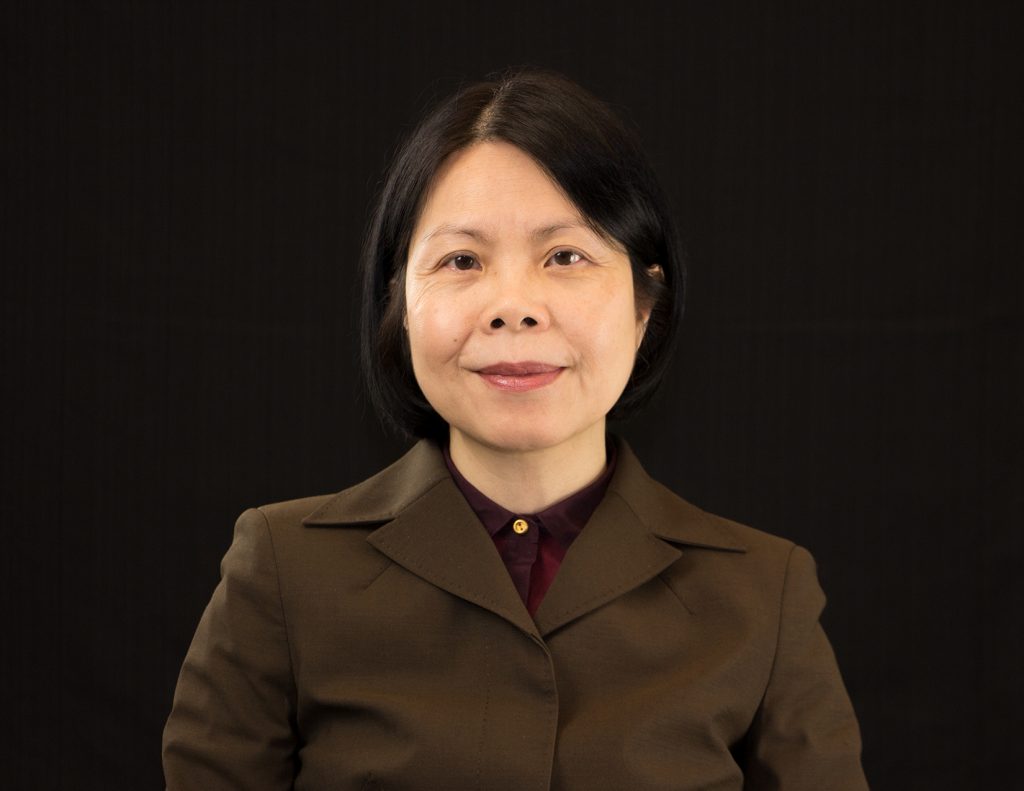 Congratulations to Associate Librarian Clara Tran, Head of Science & Engineering, on receiving the Chancellor's Excellence in Librarianship Award!  Clara is the liaison to the Chemistry, Mechanical Engineering, and Electrical & Chemical Engineering departments, as well as the Electrical Engineering Online and Women in Science & Engineering (WISE) Honors programs.  She has also previously served as the liaison to the Geosciences, Biochemistry & Cell Biology, Ecology & Evolution, and Neurobiology & Behavior departments, as well as the Undergraduate Biology program. 
Her research areas include analysis of faculty research outputs using bibliometrics and assessment of science information literacy, both reflecting current and emerging areas of library science research. Published in core journals, Scientomerics, Collaborative Librarianship, Science & Technology Libraries, College & Research Libraries, Evidence Based Library and Information Practice, among others.  In addition to her publications, Clara has been very active through conference presentations, posters, and leadership roles such as conference organizer and panel moderator at national and regional meetings.  Her topics include: open data for STEM research, predatory publishers, and assessment rubrics for student learning.  Her service on the peer-review board of key journals, Scientometrics (Springer) and Science & Technology Libraries (Taylor & Francis) and as a book reviewer for The Complete Guide to Open Scholarship (ALA) amply "demonstrate her professional standing," according to a colleague.
She teaches a broad range of science research sessions, from CME 101, CHE 115 and WSE 187 and 242 to CHE385, ESE440, EST304, and BME505.  She has forged strong relationships with the faculty in her liaison departments, working closely with them to provide library sessions that directly meet the research learning objectives for the courses.  In addition, she is generous in teaching in other subject areas as needed, and also offers a wide variety of workshops: My NCBI, SciENcv for the School of Dental Medicine, Electronic Lab Notebook, EndNote, APA Citation Style, among others.
Since 2016, Ms. Tran has organized the University Libraries' STEM Speaker Series that "has brought esteemed and rising STEM faculty out of their labs and classrooms to engage the wider campus community about their research and scholarship," according to a colleague. This Speaker Series has "invigorated science communication and dialogue," grown in reputation, and become a mainstay of interdisciplinary campus engagement, featuring faculty from Computer Science, Mechanical Engineering, Geosciences, Materials Science and Chemical Engineering, Physics, Chemistry and Ecology & Evolution, speaking on a fascinating range of topics such as Adelie penguins, nanotechnology, physics of sports, geology of Long Island, sustainable transportation and power generation, neutrino detectors, mechanical motion devices, dog genomes, artificial photosynthesis, extinction and ecosystem loss, among others. 
Ms. Tran's service record "is nothing short of extraordinary," according to her supporters.  In the Libraries, she has served on numerous search committees as both member and/or chair.  She also is a member of several working groups that are focused on advancing the Libraries' impact and value to the University and to the profession. At the University level, she serves on the Student Life Committee, for which work she received University Senate Service Award in 2019.
Her colleagues resoundingly endorse Clara as an "outstanding," "exemplary colleague, librarian, and teacher" who has "earned the respect of" colleagues and constituents.  Congratulations, Clara!


Associate Dean, Research & User Engagement
at
Stony Brook University Libraries
email: janet.clarke@stonybrook.edu

Latest posts by Janet Clarke (see all)