Diane Englot, Head of Resource Sharing in the Access & User Services department, is a recipient of a 2019-2020 Chancellor's Award for Excellence in Professional Service.

Diane began working at the University Libraries in 1989, first in the Special Collections department and, since 1995, in various roles in interlibrary loan. In 2015, Diane assumed a leadership role in the Access & User Services (AUS) department, overseeing resource sharing services such as interlibrary loan, document delivery and reserves.

Throughout the migration from Aleph to the Alma library services platform, Diane was a leader in the effort to familiarize herself and her staff with the platform and reimagine the workflow to improve patron access to resources. With the migration complete, she agreed to continue the work by serving on a SUNY-wide working group reviewing access services and resource sharing policies and procedures related to Alma for all SUNY libraries.

Diane's service-oriented professionalism along with her adaptability and compassion make her a great asset to the University Libraries and to Stony Brook University, as well as her interlibrary loan colleagues world-wide. Congratulations, Diane, on this well-deserved recognition!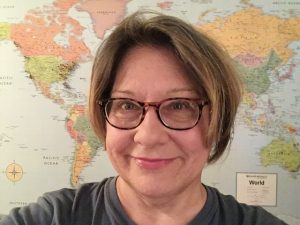 Associate Librarian, Director of Access & User Services
at
Stony Brook University Libraries
Email: jennifer.a.devito@stonybrook.edu
Latest posts by Jennifer DeVito (see all)