My Research Life is a blog series of interviews with Stony Brook people about how and where they do their research. Today librarian Jennifer Devito talks with Anna Mueller, currently a junior double majoring in Business Management and Philosophy. She is working on a research project for the business honors program that pertains to business ethics and ethical practices. Anna was awarded the Jane & Armando Jannelli URECA award to continue pursuing this research with the help of Professor Jadranka Skorin-Kapov.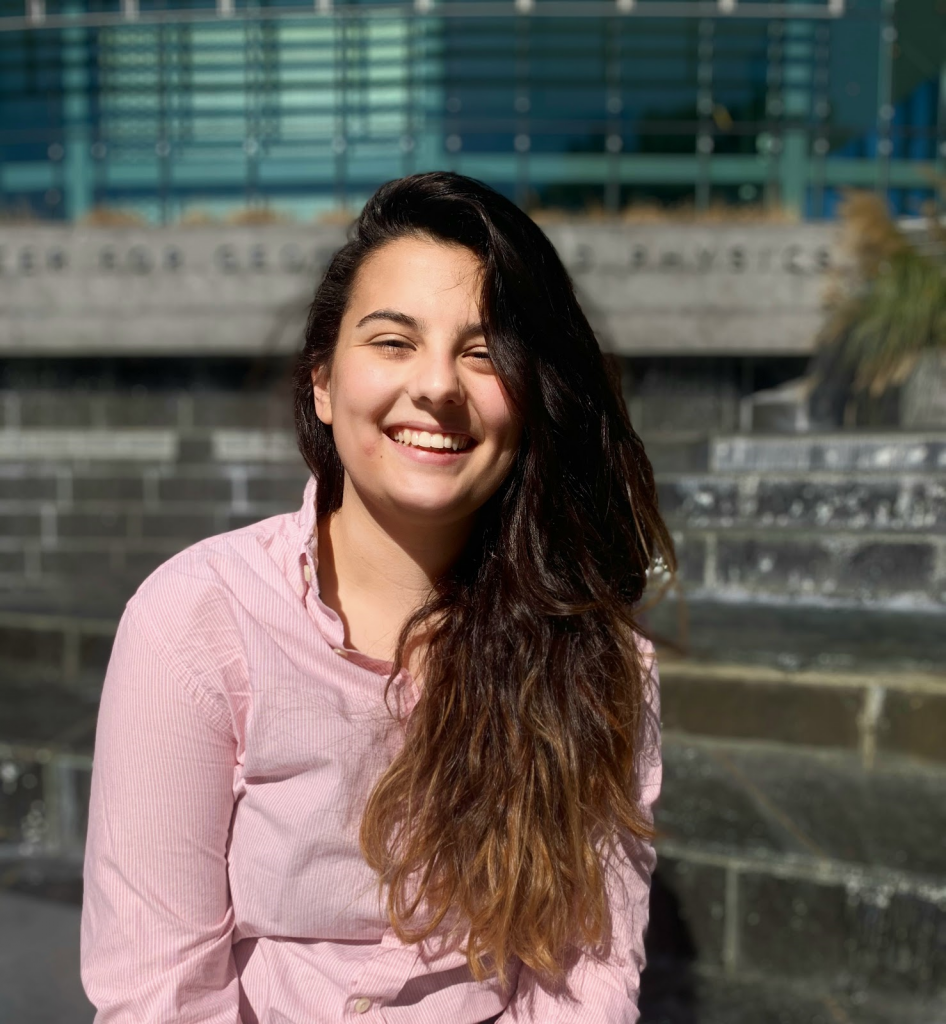 1. Before you came to SBU, tell us about your earliest library experiences.
I grew up basically across the street from a library so most of my childhood I spent the whole of summer vacation in and out of the library. That particular library had a really cool summer reading program that had all these fun incentives so I went to the library with either my mom or my older sister at least once a week to check out a whole stack of books that I would read extremely quickly in order to go back to the library as soon as possible. I loved being around that many books.
2. At SBU, what was your first impression of the libraries?
The first time I was in the SBU main stacks was to look for a book for one of my classes. I remember thinking about how incredibly large the stacks were and that it was kind of insane to have this much information stored somewhere so accessible. The stacks are kind of like their own realm so it was an entirely intriguing experience.
3. Do you have a favorite place to study in one of our libraries?
In the SBU libraries, I really do favor the stacks so I usually go to the back corner of the 3rd floor. There are desks back there and not a lot of people who go that far back so it's a very private and quiet space. They also have windows back there so you don't feel like a total shut in but it can get a little eerie if it's night time.
4. In doing research at SBU, can you describe "aha" moments that helped crystallize your thoughts?
We had a librarian come into one of my freshman introductory courses and that obviously helped expose me to the research tools and databases that SBU has but I didn't really need them much in that course. A definite "aha" moment was when I was writing a paper for a writing course and had been locked in my dorm over Thanksgiving break trying to figure out how to get more information on a topic. I then started poking around with the different search features of the databases and it was almost immediately that I suddenly had piles of articles that could help me on this seemingly obscure topic.
5. What are your tips for doing successful research?
One of the best suggestions that I can give for successful research is to over-research in whatever you are doing. The first five articles you find are the rain in the drought before you had any information, but the next ten articles are equally as relevant and important. Even if the exact information you were looking for has been found, it is just as important to familiarize yourself with the background of a topic. Always keep searching, you can never know too much!
6. Tell us about your personal library. What do you read to relax?
I've always loved reading everything and anything that I could so my personal library is extremely varied. Some of my favorite authors include Dan Brown, Jack Kerouac, and Haruki Murakami. One of the latest books I've finished was And the Hippos Were Boiled in Their Tanks by Jack Kerouac and William S. Burroughs.

Associate Librarian, Director of Access & User Services
at
Stony Brook University Libraries
Liaison to the College of Business & Women's, Gender, & Sexuality Studies
Email: jennifer.a.devito@stonybrook.edu

Latest posts by Jennifer DeVito (see all)