Welcome to the inaugural post of My Research Life, interviews with Stony Brook people about how and where they do their research.
Today, librarian Chris Filstrup interviews Claire Garfield, a senior biology major and marine science, chemistry, and French minor. She has participated in the National Science Foundation Research Experiences for Undergraduates (NSF REU) program and the German Academic Exchange Service Research Internship in Science and Engineering (DAAD-RISE) program. Recently, Claire received a Marshall Scholarship, a prestigious award that provides for two years of study in the United Kingdom. With the scholarship, she will pursue a Master's of Science degree at the Scottish Association for Marine Science, studying chemical communication between algae and bacteria.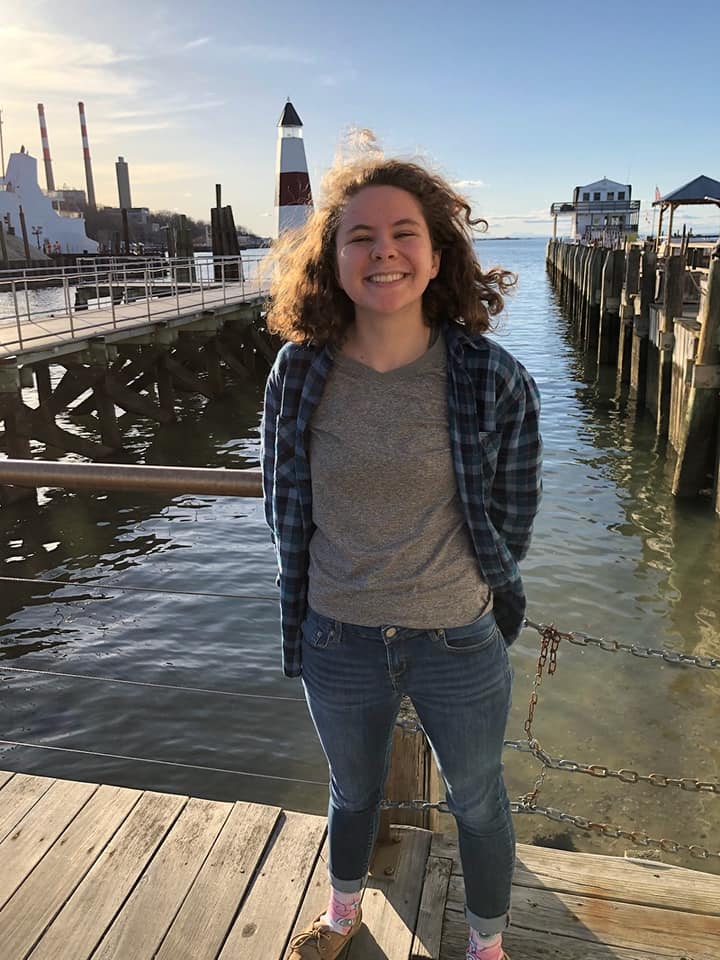 1. Tell us about your earliest use of SBU Libraries.
My earliest use of the library was for writing a paper on Schubert's Ave Maria. I was holed up in the music library parsing books for hours. It came out pretty interesting, though
2. At SBU, what was your first impression of the libraries?
My first impression was of being pretty intimidated. I was a freshman in my first week and people were already studying away in the library. Most of my memories from freshman year though center around looking out the windows of the music library while studying.
3. Do you have a favorite place to study in one of our libraries?
On main campus, it's the music library. Overall, it's Southampton's library or the South Campus Marine Science library.
4. In doing research at SBU, can you describe an "aha" moment that helped crystalize your thoughts?
For a while, I wasn't too sure about the direction that I wanted to go in within the realm of environmental microbiology. What really solidified my interest was learning about nitrogen pollution of the Long Island Sound in my classes, and then working on a project in the Collier lab that aims to address the issue.
5. What are your tips for doing successful research online?
If you find a good paper, always check the references. You'll probably find more papers that will aid in your work.
6. Tell us about your personal library. What do you read to relax?
I haven't done too much pleasure reading in recent years, in all honesty. My favorite book is probably The Catcher in the Rye. I try to keep up with the news, but this isn't so relaxing right now.

Head of Academic Engagement
at
Stony Brook University Libraries
Chris is the Head of Academic Engagement and the liaison to the MFAs in Creative Writing, Film, and Theatre.
email: chris.kretz@stonybrook.edu

Latest posts by Chris Kretz (see all)