On March 27, Dr. Ya Wang, from the Department of Mechanical Engineering, presented her innovative research project on passive infrared (PIR) sensors.

PIR sensors currently used in buildings only detect moving objects. This detection may provide false negative detections resulting in inaccurate lighting, temperature swings, and waste of energy. Dr. Wang explained that their optically chopped PIR sensors were equipped with an electronic shutter and machine learning technologies that allowed accurate and rapid occupancy detection of objects including moving and stationary individuals.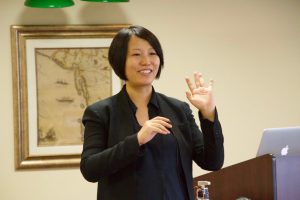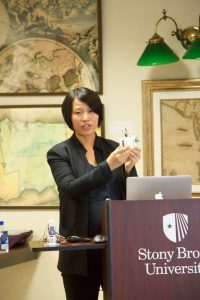 To further elaborate the idea and function of the chopped PIR sensors, Dr. Wang used an analogy of a fan blowing a piece of paper and demonstrated two research prototypes. Our Director of Collection & Resource Management showed great interest in the innovative sensors because of its potential use for regulating the room temperature in Special Collections to store valuable archives. A collaboration between Dr. Wang's research team and the library will be established for data collection in the future.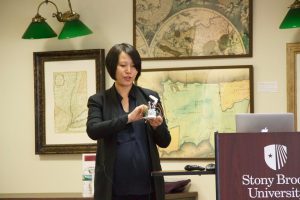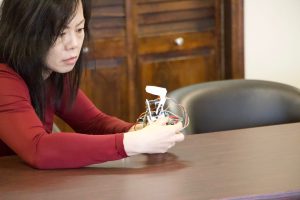 Clara is the liaison to the Department of Chemistry, Electrical & Computer Engineering, Mechanical Engineering, and the Women in Science and Engineering program.
Email: yuet.tran@stonybrook.edu

Latest posts by Clara Tran (see all)