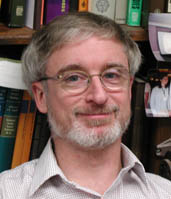 The University Libraries is pleased to announce its first lecture of the spring 2017 STEM Speakers Series presented by Dr. Dan Davis, Chair of Department of Geosciences.  His talk, "Mapping the Geology of Long Island Through Time at and Below the Surface" will be given on Thursday, February 9 from 1pm-2pm in the Special Collections Seminar Room, located on the second floor of the Melville Library.
The landforms of Long Island are young and dynamic, shaped by glaciers, wind, tides, and storms.  This makes them ideal targets for study using a combination of recent and historical maps and aerial images along with geophysical techniques such as GPR (ground-penetrating radar) and, in some cases, resistivity.  This combination of surface and subsurface mapping allows us to decipher how the hilly Stony Brook campus was shaped by the last advance of the most recent ice age.  It allows us to understand better the remarkably rapid changes that have taken place in the barrier island system that protects the south shore as it responds to storms, human intervention, and climate change.  The combination of historical maps and GPR also makes it possible to map out in 4-D (3-D, plus time) the evolution of the Walking Dunes of Napeague over the past few centuries.  That, in turn, sheds light on the much older parabolic dunes of the Grandifolia dunefield of Baiting Hollow, which formed in response to winds blowing from the glaciers shortly after their retreat from Long Island.  Each of these insights into the history of our area depends critically upon a combination of geophysical techniques for exploring the subsurface with historical map resources.
Dr. Dan Davis has been a member of the faculty at Stony Brook since 1986, and he is now Chair in the Department of Geosciences.  His research in structural geology and tectonics has focused on theoretical and laboratory studies related to the mechanics mountain building.  Other areas of research include geological aspects of nuclear test ban monitoring and the application of geophysical techniques to glacial and post-glacial geology.  This latter area of research has branched out into the study of glaciotectonics – how glaciers shape the land in a way similar to the processes in the frontal parts of mountain belts.  His public outreach spans astronomy as well as geology, and includes co-authorship of the book Turn Left at Orion, published by Cambridge University Press.
The event is free and open to the public.  Please register here and join us for this special presentation.

Clara is the member of the Library STEM Team.
Email: clara.tran@stonybrook.edu

Latest posts by Clara Tran (see all)