Google Arts & Culture is a free mobile app that lets you virtually view artwork from museums, galleries, and archives from around the world. Students who are studying art and art history may find this app to be useful in discovering and learning about art, both old and new. Google Arts & Culture's partnerships with over 1,200 museums, galleries, and institutions from 70 countries have made a wide collection of artwork freely accessible to the public. Google Arts & Culture has many useful and innovative features that allow users to immerse themselves in the consumption and viewing of artwork. One feature called Zoom Views lets you zoom into a piece of art to see its details up close. The app facilitates serendipitous discovery of artwork by allowing you to browse art by searching by keyword, artist, institution, art movement, medium, color, object, and time period. When you find a piece of art that you like, you can save it to your Favorites, where you can create personal collections that you can also share with your friends. You can go on Virtual Tours of museum exhibits and explore the inside of a museum from an indoor Google Street View perspective. In addition, Google Arts & Culture is compatible with Google Cardboard, a virtual reality (VR) viewer that you can use with your smartphone to experience a museum using virtual reality.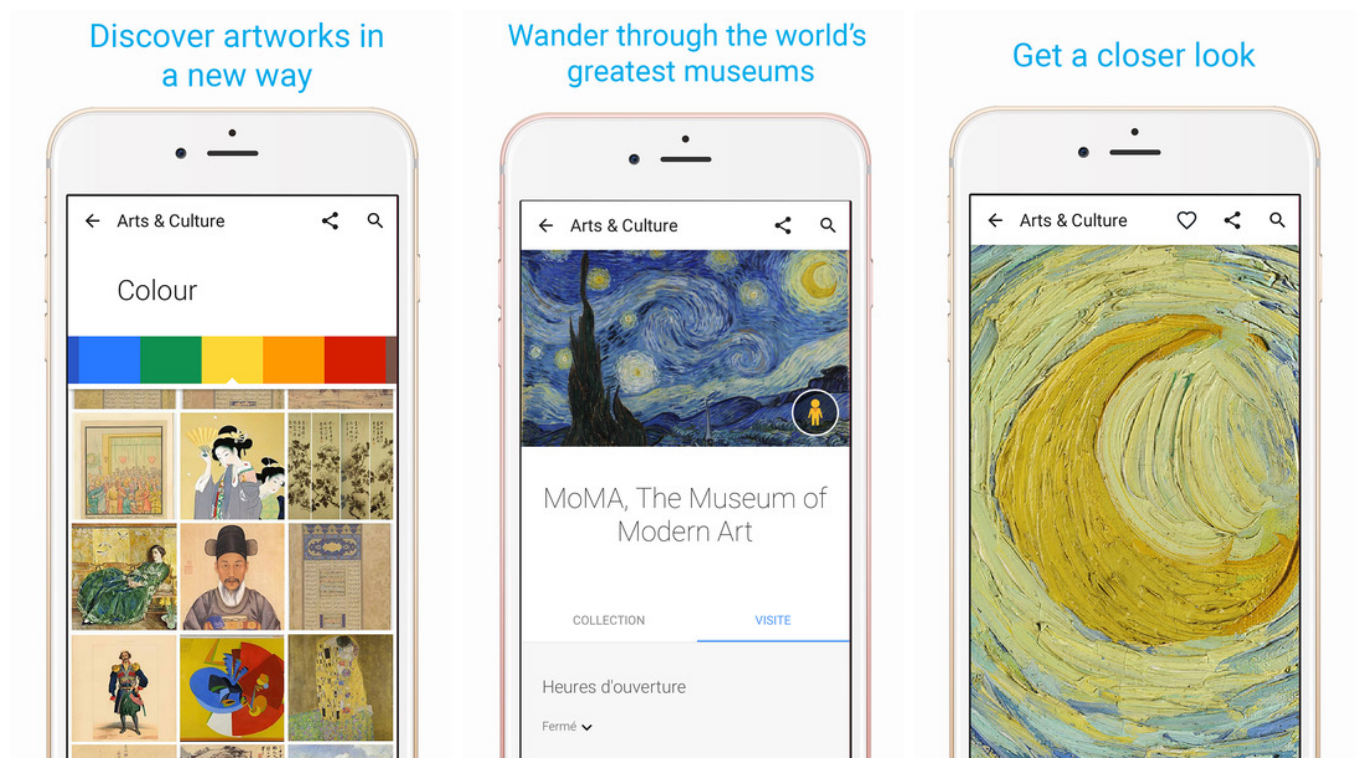 Google Arts & Culture is a fantastic resource for art students, art enthusiasts, and museum lovers, who can use this app to view art and explore museums on-the-go or at home without needing to travel or spend money. Google Arts & Culture is available as an app on both the Apple App Store and Google Play Store, so it can be used on both Apple and Android mobile devices. Google Arts & Culture also has a website that contains most of the features of their app, which you can check out at https://www.google.com/culturalinstitute/beta/.

Laura was the Head of Research & Emerging Technologies.

Latest posts by Laura Costello (see all)