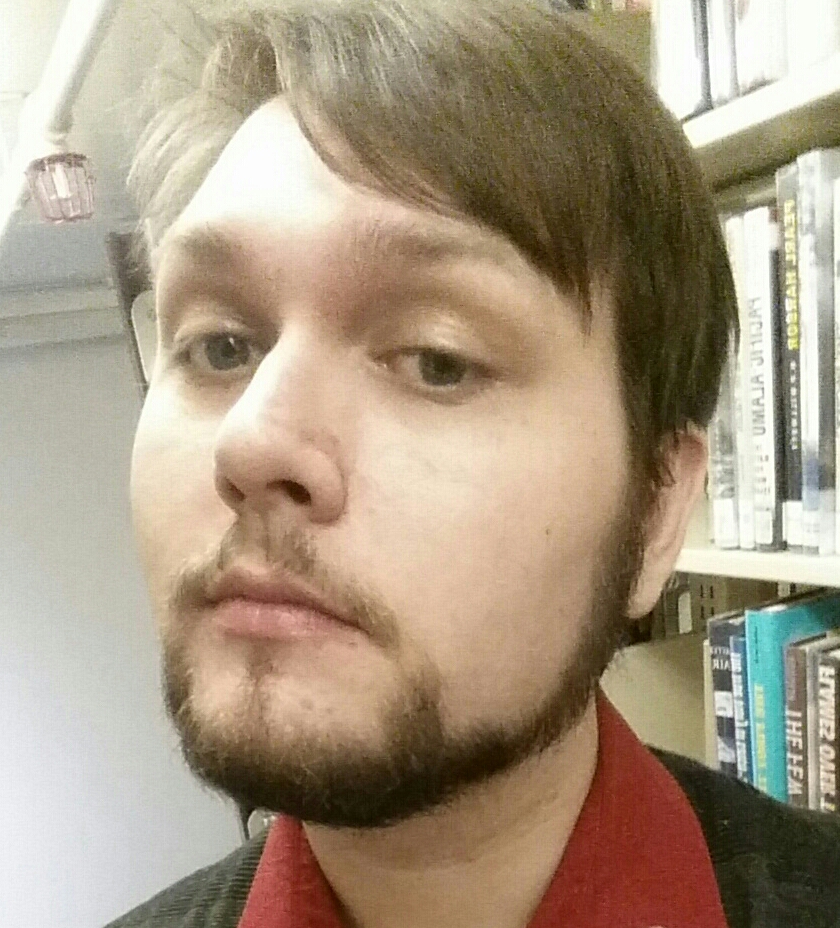 The Research & User Engagement team has been lucky to work with Daniel Hess this semester as an intern. Daniel is a Stony Brook student majoring in English who also works in public libraries. We asked Daniel a few questions to help the community get to know him:

Why did you want to become an intern at Stony Brook University Libraries?

I wanted to become an intern at Stony Brook University Libraries, because I plan to continue my education in the field of Library Sciences. I have worked in public libraries for almost 8 years as a page, and recently started as a clerk. Interning in an academic library is a good experience to have before beginning my studies for Library Sciences, and has been an enjoyable experience thus far.

What is your favorite thing to do as an intern?

My favorite thing to do as an intern so far, has been looking into new technologies and writing "Tech Spotlights" outlining the features and basic descriptions of each new technology. I enjoy staying current with evolving technology in library and education fields.

What's the most surprising thing you've learned about academic librarianship?

The most surprising thing I've learned about academic librarianship is the major differences between academic and public libraries. Working with students is a much different experience than dealing with the general public. There is much more involvement with student patrons and their work, than with public libraries.


What are the top three tools or technologies you would recommend to Stony Brook students?

The top three tools I would recommend to Stony Brook Students would be:

JSTOR – It is the most useful database for researching different subjects and getting sources and articles on particular subjects.
Purdue OWL – Is a helpful online writing resource for improving your writing, or understanding the basics of citations and writing techniques. People often underestimate how important writing is in everyday life, and OWL can help with writing for Jobs, essays, and even English as a second language.
Stony Brook Open Access – Open Access can help with all research and other scholarly works. It allows access for those who could normally not obtain these materials, either because of lack of funding or lack of availability for the materials.
Stop by and say hello if you see Daniel at the reference desk and keep posted on the blog to read his great Tech Spotlight posts!

Latest posts by Laura Costello (see all)