Griti is a micro-tutoring platform that delivers videos for your particular school, course, and even instructor, created by past students who got an A. Griti is currently active on 52 campuses including many Ivy League and State Universities. Students with accounts can access content from all universities, so the site is useful for getting an impression of the rigor of course content and tests even before registration.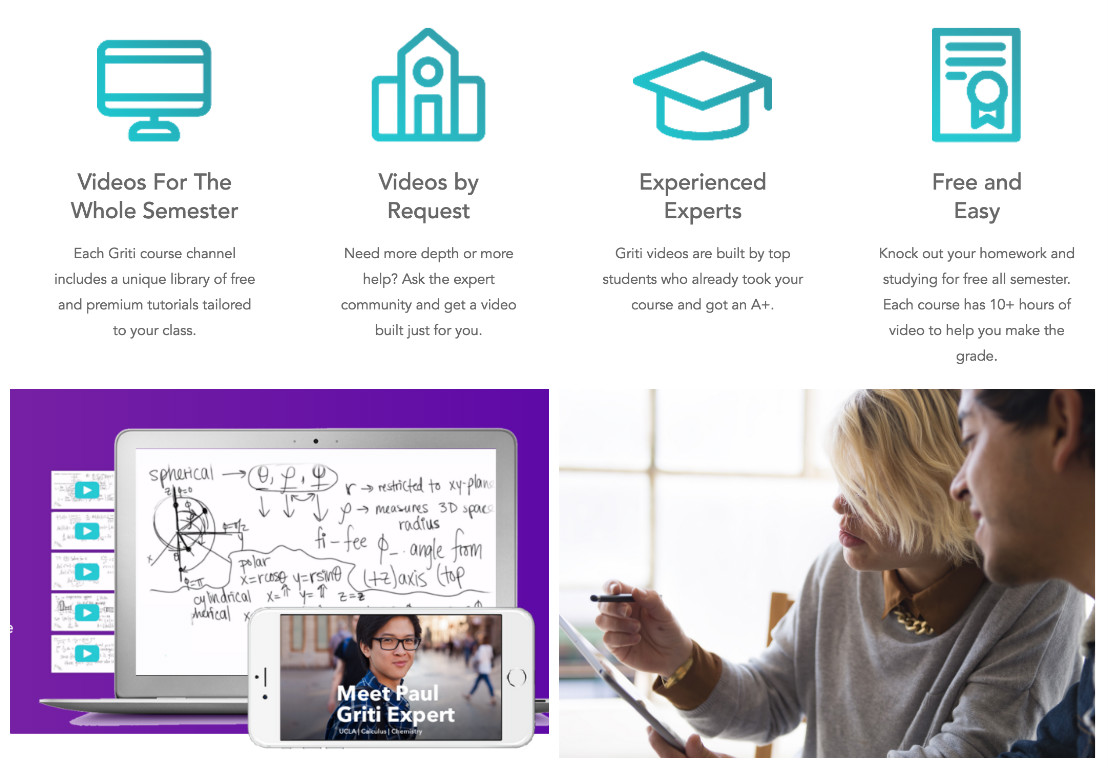 Most of the content currently seems centered on math and the sciences, but the Griti model could be an effective platform for delivering all kinds of student help and could easily be a platform for course specific library instruction.

Laura was the Head of Research & Emerging Technologies.

Latest posts by Laura Costello (see all)