In April 2013, Elsevier acquired Mendeley which is an academic website that serves as a platform for researchers to work collaboratively on research projects, manage references and share their work. Researchers also can use Mendeley in storing their research papers, show case their research with their colleagues and other scientists and share feedback. After gaining Mendeley, which is a  research platform for STEM fields, Elsevier is now expanding its business in research tools to social sciences and humanities. Recently, Elsevier has announced acqui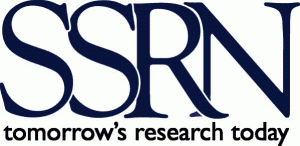 ring the Social Science Research Network which is an open access repository for preprints and working papers. The acquisition has been criticized by some users that it would be the end of SSRN as an open access platform for sharing their work free of charge. However, others think that this acquisition would add value to SSRN. Elsevier would migrate the database to Menedeley platform which will provide SSRN users with a better experience. Elsevier will also invest in developing SSRN tools such as integrating Mendeley's reference manager, linking it to Scopus database and pairing pre-prints with published versions of scholarly articles. As an effect of Mendeley's acquisition by Elsevier, the website's users based has been increased to 5 million while it was only 2.5 million three years ago. This might have been due to the development Elsevier has done on the website, which might also indicate that SSRN would benefit from its acquisition. Recently, Elsevier has been broadening its horizons to include managing data platforms and developing research tools to provide researchers with integrated research services.
For more information about the acquisition Visit:
https://www.elsevier.com/connect/ssrn-the-leading-social-science-and-humanities-repository-and-online-community-joins-elsevier
For information about open access publishers Visit our page:
http://guides.library.stonybrook.edu/az.php?t=7995
Omnia Abdallah is the 2016 Center for Scholarly Communication intern, and an SBU MBA student.Her professional experience includes work at the peer-reviewed open access press, Hindawi Publishing.
Latest posts by Omnia Abdallah (see all)