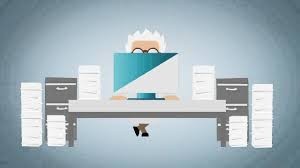 ELN is a program that allows scientists, engineers, and researchers to digitally document lab notes, data, and procedures of experiments.  These systems are designed to replace paper laboratory notebooks.  Electronic lab notebooks are fairly new technology but offer many benefits for users inside organizations.
The presentation will be held on Thursday, October 1 from 2:30pm-3:30pm, at the Center for Scholarly Communication & Digital Initiatives, Room C2601 on the second floor of the Science and Engineering Library.  
If you are interested in exploring the use of ELN from LabArchives, please click on this link and register by Monday, September 28.  
The event is being organized as a joint effort between David Ecker in Division of Information Technology and Clara Tran in University Libraries.
We hope to see you there!

Darren is the SBU Libraries head of Scholarly Communication, and library liaison to: the Sustainability Studies Programs; the Center for Dance, Movement and Somatic Learning; and the Department of Theatre Arts.

Latest posts by Darren Chase (see all)