Are you looking for an article in a journal that we don't have? Use Open Access Button to find free, legal, peer-reviewed articles.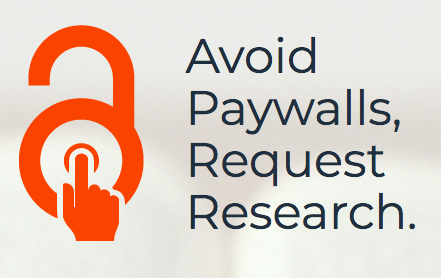 Open Access Button is an open access article discovery service and browser plugin.   Legally shared, full-text scholarship and peer-reviewed articles can be found using Open Access Button. Thanks to the efforts of librarians, scholars, and technologists –and the Open Access movement– it's easier than ever to legally and freely read millions of articles. Open Access Button sources include all of the aggregated repositories in the world.
LEARN MORE ABOUT OPEN ACCESS
In February , 2017, Stony Brook University adopted an Open Access Policy. The SBU OA Policy leverages Green Open Access, meaning that authors publish wherever they decide, retain copyright, and share their post peer-review article draft in an open access repository (like SBU Academic Commons).
Share your scholarship and discover SBU research in the SBU Academic Commons, our open access scholarly publishing platform and repository.
Open Access publishing at SBU increases impact, and is on the rise.
Open Access Guide, including open access journals and research databases.
OER Initiative Grant, a SUNY-funded grant supporting creation, adaptation or adoption of open textbooks and other Open Educational Resources (OER).
Questions? Comments?  We are happy to discuss open access and our myriad scholarly communication initiatives.  Contact Darren Chase, Head of Scholarly Communication.

Latest posts by Darren Chase (see all)