Date: 10/09/2018

Time: 7:00 pm - 8:00 pm

Location
Southampton Library Classroom 201
Description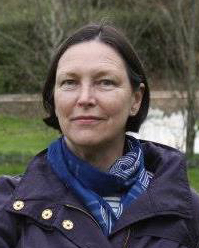 While preparing material for a retrospective exhibition of work by her late husband, Magnum photographer Burt Glinn, Elena discovered a remarkable collection of largely unseen photographs of Beat writers, artists and musicians. The photographs—more than 70 of them in color—were shot between 1957 and 1960 in New York and San Francisco and feature nearly all the famous Beats, capturing the spirit of the counterculture. This trove of images was published in July by Reel Art Press as The Beat Scene. Writing in The New York Times, John Leland praised the book for its intimate portrayal of "the Beat Generation in its natural habitat."
Elena Prohaska Glinn is an art advisor and independent curator who lives in East Hampton. She will discuss the process of creating the book and place Glinn's images in the context of his career as one of America's foremost social documentary photographers.
This lecture series is co-sponsored by the Pollock-Krasner House and Study Center and the Stony Brook Southampton Library. The talks will be followed by book signings. Made possible by support from the John H. Marburger III Fund of Stony Brook University
Registration
Bookings are closed for this event.

Head of Academic Engagement
at
Stony Brook University Libraries
Chris is the Head of Academic Engagement and the liaison to the MFAs in Creative Writing, Film, and Theatre.
email: chris.kretz@stonybrook.edu

Latest posts by Chris Kretz (see all)