Date: 05/21/2019

Time: 7:00 pm - 8:00 pm

Location
Southampton Library Classroom 201
Description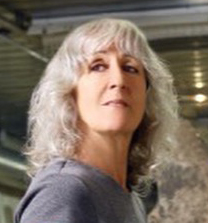 Elka Rifkin, Director, Byrd Hoffman Watermill Foundation

Elka will discuss the work of artistic visionary Robert Wilson, who established the Watermill Center in 1992. She will give us a brief history of the site and the programs it offer to visual artists, writers, scholars, dancers, musicians and theater performers from around the world.

Elka Rifkin has been involved with the Watermill Center since 2000. She worked first as a volunteer, then as Head of the Education Committee for the Community Board. In September of 2006, she began as the full-time Director when the Center first opened its doors to artists in residence, holding that position for two years. After her departure, she remained a close friend of Watermill Center, running the Community Board and volunteering. In April 2016, she returned to the Byrd Hoffman Watermill Foundation as its Director.
Registration
Bookings are closed for this event.

Head of Southampton Library
at
Stony Brook University Libraries
Chris is the Head of SBU Southampton Library and the liaison to the MFAs in Creative Writing, Film, and Theatre.
email: chis.kretz@stonybrook.edu

Latest posts by Chris Kretz (see all)