Date: 09/21/2021

Time: 6:00 pm - 7:15 pm

Location
Zoom
Description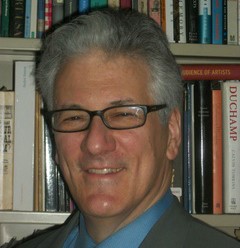 Lewis C. Kachur
Professor of Art History, Kean University
Lewis will trace the initial New York reception of Parisian Surrealism from the early 1930s, with the recognition of Salvador Dalí's painting and public persona as a key aspect. Pollock's awareness of Dalí will be considered. Institutional backing for the movement, both in commercial galleries such as Julien Levy and Pierre Matisse and museums like the Wadsworth Atheneum and MoMA, played an important role in its reception. This interest acted as a beacon for the Surrealists who immigrated to New York during World War II.
A pioneer in the field of exhibition history and artists as curators, Lewis C. Kachur completed a study of fifty years of exhibitions at the Solomon R. Guggenheim Museum, New York. He is author of Displaying the Marvelous: Marcel Duchamp, Salvador Dalí and Surrealist Exhibition Installations (2001) and Robert Rauschenberg Transfer Drawings from the 1960s (2007). He is also co-author of Masterpieces of American Modernism from the Vilcek Collection (2013).
Registration
Please register for the event via Zoom.
After registering, you will receive a confirmation email containing information about joining the meeting.
Stony Brook University Libraries is proud to present this lecture series co-sponsored by the Pollock-Krasner House and Study Center and made possible by support from the John H. Marburger III Fund of Stony Brook University.
If you have a disability and are requesting accommodations in order to fully participate in this event, please email libraryevents@stonybrook.edu or call 631-632-7100.

Web Services and Data Librarian
at
Stony Brook University Libraries
Claire is the Web Services and Data Librarian and the liaison to the Department of Art.

Latest posts by Claire Payne (see all)