Date: 09/26/2017

Time: 7:00 pm - 8:00 pm

Location
Southampton Library
Description

FOCUS: Art and the Jazz Age
by Charles A. Riley II, Director of the Nassau County Museum of Art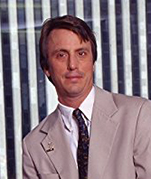 Riley's talk is based on his most recent book, Free as Gods: How the Jazz Age Reinvented Modernism. Drawing on unpublished albums, drawings, paintings and manuscripts, he offers a fresh examination of both canonic and overlooked writers and artists and their works.
Charles A. Riley II, the director of the Nassau County Museum of Art, is the author of more than twenty books on the arts, including monographs on Ben Schonzeit, Fritz Bultman and Peter Max, as well as hundreds of features, news articles, exhibition catalogue essays, and reviews published in national and international magazines. As a curator at the Nassau County Museum of Art he has presented exhibitions devoted to Picasso, Surrealism and contemporary art. He is a former reporter for Fortune magazine and former editor-in-chief of WE magazine, and has participated in cultural policy and educational thinktanks internationally. A graduate (summa cum laude) of Princeton University, he received his PhD from The CUNY Graduate Center. He resides in Manhattan and Cutchogue.
The talk will be held in the Library Lecture Room of the Stony Brook University Library at the Southampton campus (Southampton Library Room 201). 
The University Libraries' Art in Focus Southampton events are co-sponsored by the Pollock-Krasner House and Study Center and made possible by support from the John H. Marburger III Fund of Stony Brook University. These events are part of the Libraries' continuing mission to engage in scholarly, cultural, and artistic interactions with Stony Brook University and the community. Stay tuned for other events in the Art in Focus lecture series throughout the year.
Registration
Bookings are closed for this event.

Head of Southampton Library
at
Stony Brook University Libraries
Chris is the Head of SBU Southampton Library and the liaison to the MFAs in Creative Writing, Film, and Theatre.
email: chis.kretz@stonybrook.edu

Latest posts by Chris Kretz (see all)