Date: 10/13/2020

Time: 6:00 pm - 7:30 pm

Location
Zoom
Description

Speaker: Christian White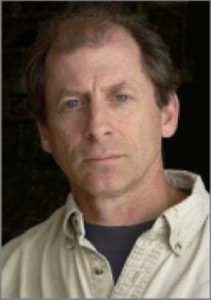 Artist
Christian will discuss the influences and ideas from Rome, Providence, and Tribeca that informed his career, including his family's close ties to people like Fairfield Porter, Wolf Kahn, Paul Georges and Aldous Huxley. Having spent much of his childhood in the Met, the Frick, MoMA and the Whitney, he has come to believe that Modernism, Realism, and Abstraction have all become deeply intertwined in contemporary painting.
Christian White was born in Rome but grew up on Long Island. He attended Liceo Artistico in Rome and has a BFA in Painting from RISD, and has studied with people as diverse as Robert Kulicke, Louisa Chase, Paul Georges and Shinkichi Tajiri. He currently has major paintings hanging in The Nassau County Museum of Art and the Heckscher Museum. He has been represented by Salander-O'Reilly, Barbara Ingber and Gallery North, among others, and his work is in many public and private collections. Christian is also a sculptor; among his commissions is the "Iconic Wall" in the lobby of the Simons Center for Geometry and Physics at Stony Brook University.
Registration
Please register for the event via Zoom.
After registering, you will receive a confirmation email containing information about joining the meeting.

Web Services and Data Librarian
at
Stony Brook University Libraries
Claire is the Web Services and Data Librarian and the liaison to the Department of Art.

Latest posts by Claire Payne (see all)