Date: 10/05/2021

Time: 6:00 pm - 7:15 pm

Location
Zoom
Description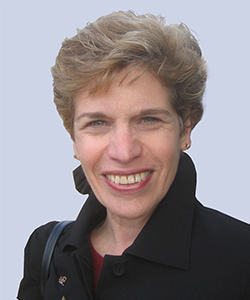 Ellen G. Landau
Andrew W. Mellon Professor Emerita, Case Western Reserve University
The discovery in 2018 of sixteen unknown figural sketches created by Lee Krasner at the Hans Hofmann School of Art in 1937-40 presents a perfect opportunity to reconsider the importance of her now-famous charcoal drawings from this so-called student period. Stored for decades in an overlooked portfolio, this well-preserved group of works reconfirms how Krasner's experience of drawing from the model—a seemingly traditional activity—actually played a radical role in her learning process and ultimate development as an artist.
Ellen G. Landau is an independent art historian and curator. Her important publications include an award-winning monograph, Jackson Pollock (1989); Lee Krasner: A Catalogue Raisonné (1995); Reading Abstract Expressionism: Context and Critique (2005); and Mexico and American Modernism (2013). Her most recent essay is in the Kasmin Gallery catalog for Lee Krasner Charcoals, exhibited at Art Basel in 2021.
Registration
Please register for the event via Zoom.
After registering, you will receive a confirmation email containing information about joining the meeting.
Stony Brook University Libraries is proud to present this lecture series co-sponsored by the Pollock-Krasner House and Study Center and made possible by support from the John H. Marburger III Fund of Stony Brook University.
If you have a disability and are requesting accommodations in order to fully participate in this event, please email libraryevents@stonybrook.edu or call 631-632-7100.

Web Services and Data Librarian
at
Stony Brook University Libraries
Claire is the Web Services and Data Librarian and the liaison to the Department of Art.

Latest posts by Claire Payne (see all)