Date: 09/29/2020

Time: 6:00 pm - 7:30 pm

Location
Zoom
Description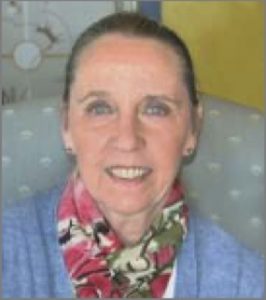 Speaker: Helen A. Harrison
Director, Pollock-Krasner House and Study Center
Helen will examine the relationship between Jackson Pollock's "action painting" technique, which reached its apogee in 1947-1950, and the jazz music he loved. His spontaneous creation of free-flowing forms is often likened to jazz improvisation, specifically the bebop that was prominent at the time, and many people believe he listened to that music while he painted. Was Pollock responding directly to the rhythms and energies of jazz, or was the music's influence on his art more oblique and subtle?
Helen A. Harrison, The Eugene V. and Clare E. Thaw Director of the Pollock-Krasner House and Study Center, is a former New York Times art reviewer and NPR arts commentator. With a Master's degree in art history from Case Western Reserve University, she has served as the curator of the Parrish Art Museum and Guild Hall Museum, a guest curator at the Queens Museum, and the executive director of the Public Art Preservation Committee. Until curtailed by the pandemic, she wrote a monthly column, "Eye on Art," for the Sag Harbor Express. Her books include Hamptons Bohemia: Two Centuries of Artists and Writers on the Beach, monographs on Larry Rivers and Jackson Pollock, and three mystery novels set in the art world.
Registration
Please register for the event via Zoom.
After registering, you will receive a confirmation email containing information about joining the meeting.

Web Services and Data Librarian
at
Stony Brook University Libraries
Claire is the Web Services and Data Librarian and the liaison to the Department of Art.

Latest posts by Claire Payne (see all)