Our student employees are valuable members of our team. When they graduate, we want to recognize their contributions to the University Libraries and thank them for their hard work. One way we do that is by placing bookplates in a book, CD, or DVD of their choice. The bookplate has the student's name and year of graduation.

Curtis Edwards, a long-time student employee in the Access & User Services department, is graduating in December. Curtis started working with us in September 2018 and he's now one of our most experienced student assistants. His work was recognized in October 2021, when he was named the Access & User Services Student Employee of the Month. Curtis is majoring in Environmental Design & Planning. He selected The Martian by Andy Weir for his bookplate.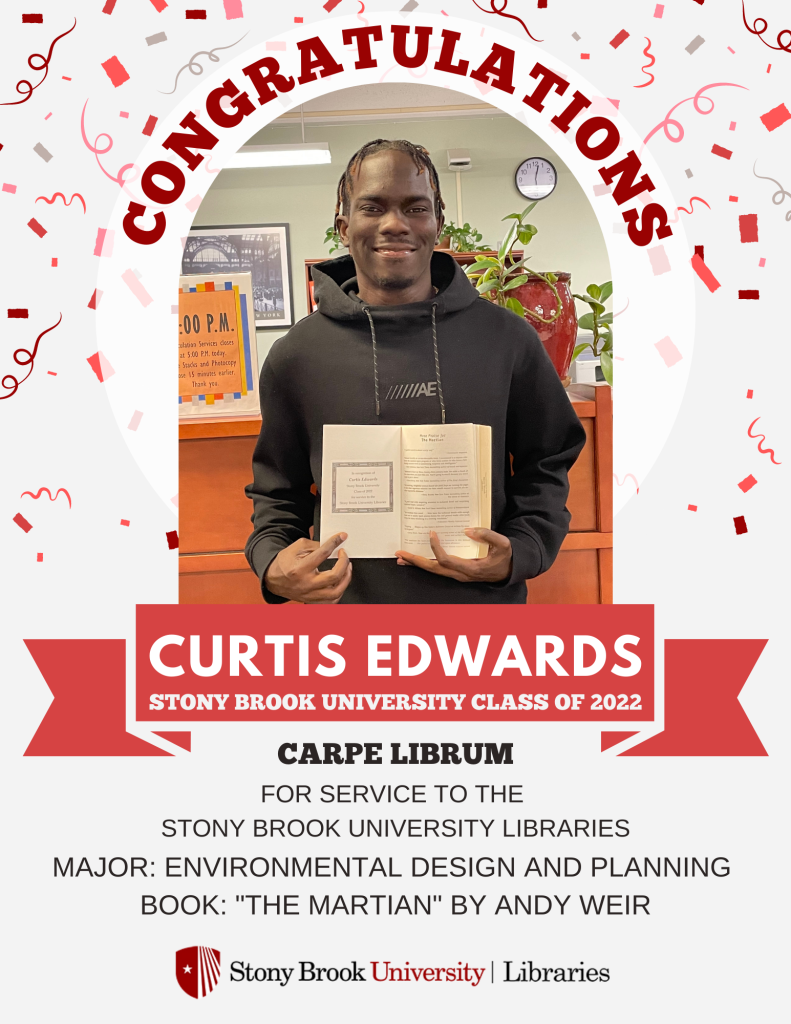 Curtis, thank you for being a fantastic team member. Wishing you the best of luck on your next adventure!


Associate Librarian, Director of Access & User Services
at
Stony Brook University Libraries
Liaison to the College of Business & Women's, Gender, & Sexuality Studies
Email: jennifer.a.devito@stonybrook.edu

Latest posts by Jennifer DeVito (see all)