In skelebration of the spookiest time of the year, the Library displays a selection of ghoulishly good reads from its Main collection. Browsing the hallowed stacks, you can find American canonical classics like The Turn of the Screw by Henry James; The Lottery and Other Stories by Shirley Jackson; and fan favorite Frankenstein by Mary Shelley.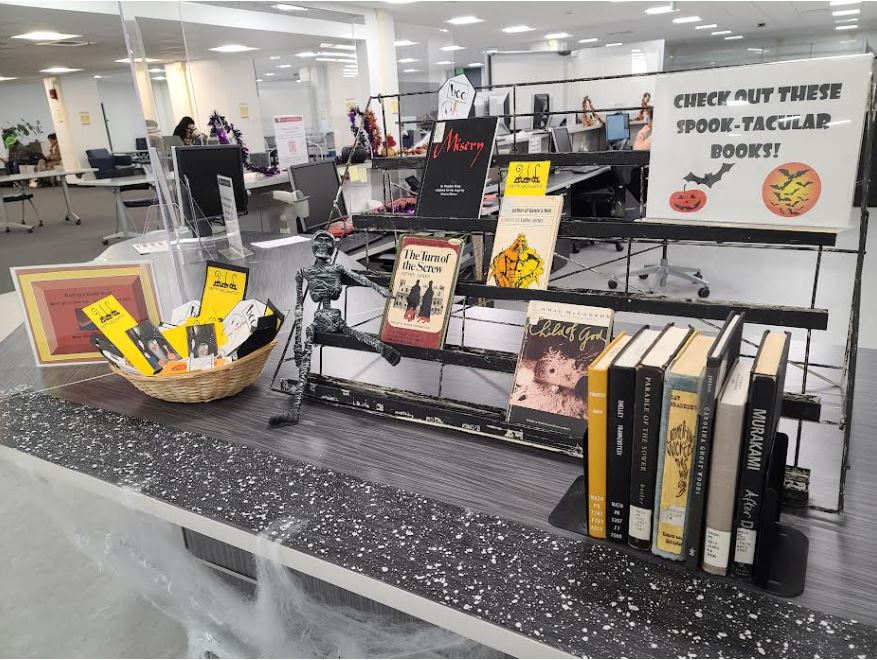 Rounding a dimly lit corner, you may get captured by the fanatical Annie Wilkes from Stephen King's Misery; or fall into the fevered depths of LeRoi Jones' The System of Dante's Hell.
Let your mind roam to the mountains of Tennessee with literary fiend Lester Ballard in Cormac McCarthy's Child of God, or step into the streets of Tokyo with Haruki Murakami's After Dark. And for those too afraid to face what lurks in the dead of night, stroll the tree-lined paths of campus with a piping-hot brew and Judy Jordan's chilling and award-winning poetry collection, Carolina Ghost Woods.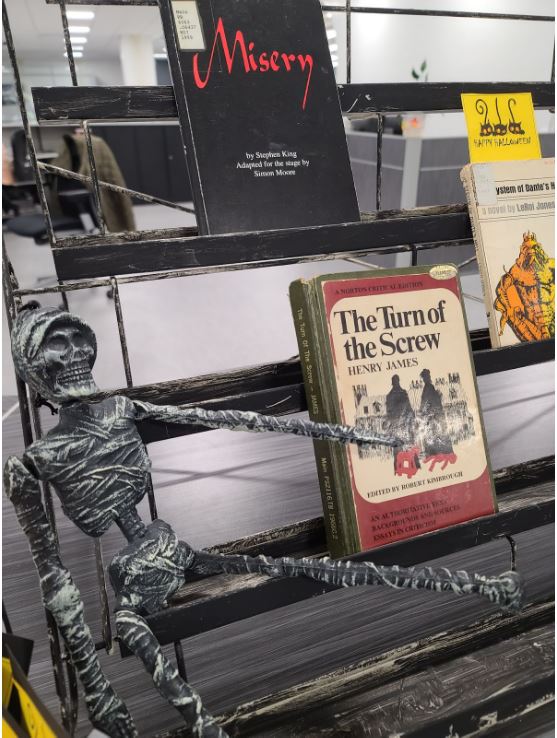 Be forewarned by Octavia E. Butler's dangerously deviant Parable of the Sower. Run scared, clutching Ray Bradbury's Something Wicked this Way Comes; or hide in the shadows with Carlos Fuentes' mysterious and mesmerizing Aura. Beware! The imagination is a powerful thing; and these stories may haunt you long after the final page.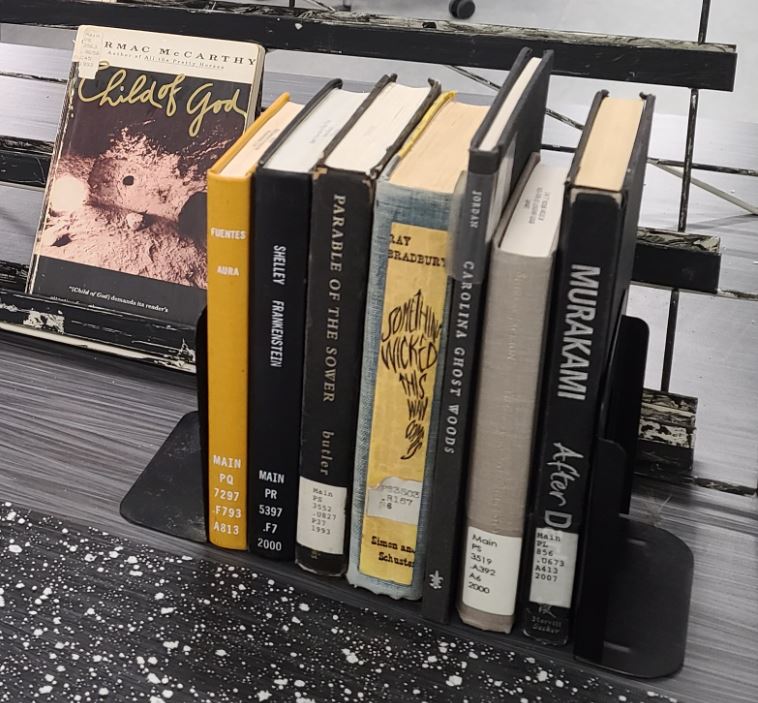 Latest posts by Jessica Infanzon (see all)