The Libraries Social Media Interns spent some time talking with our deans recently, learning more about their roles and how it impacts students. What follows are their reflections on the meeting and their thoughts on how to promote further communication.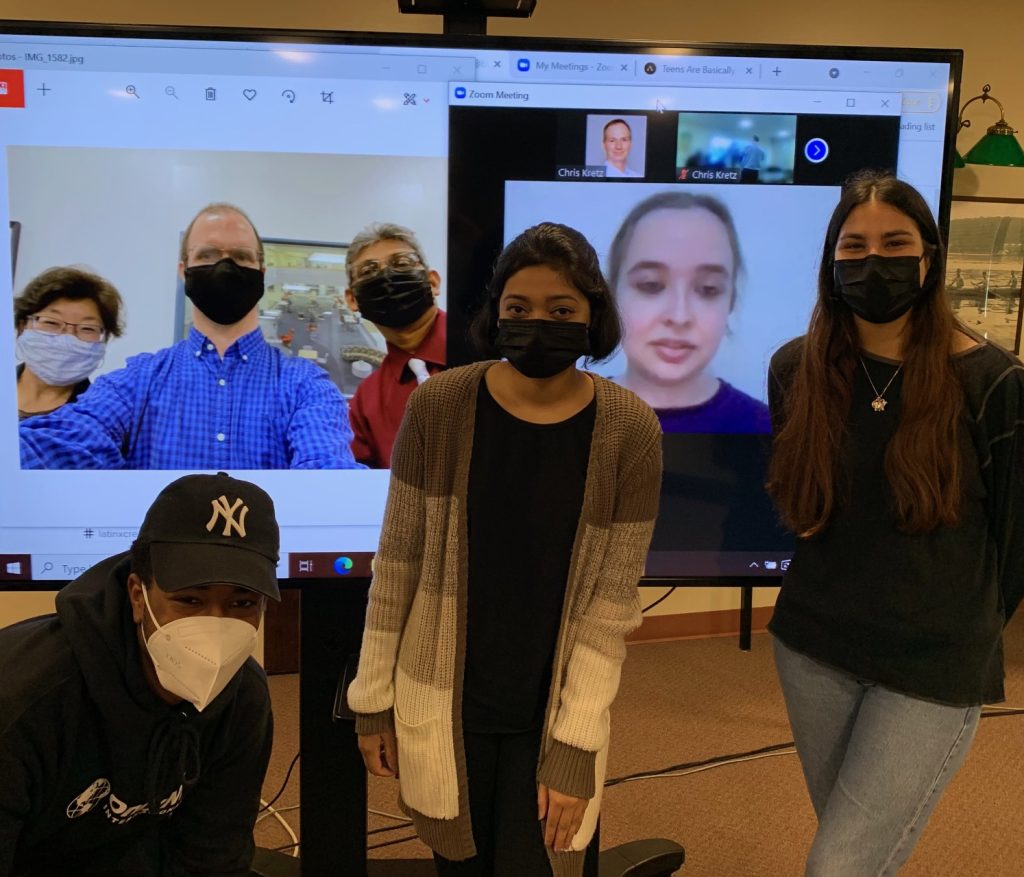 Juliet: I found it important to understand their roles in our college community. As discussed, the term dean is reserved for positions in academia. Communicating to the student body who they are and what they do is beneficial for both ends. A library dean provides direction for the institution on technological advancements, collection strategy, and user engagement.

I think open discussions both in-person and virtually between the students and the deans could work for communication. I also believe asking students what they want to change in the libraries either online or at a booth and then presenting it to the deans in a meeting would also be effective, almost as if having interns be a liaison from the students to the staff. A "Meet the Deans" series could be created.
Melissa: I learned the importance of the dean position in the library. In general the deans of the library manage and represent the library in the SBU community. So, they are like leaders and strategic directors of the library. Also, for communicating ideas from students to the deans' level, the best thing that can be done is to give a in-person speech and an online speech to the students.

Cameron: The deans are important because they manage the technology of the library, create collection strategies, and keep track of user engagement. Because of the deans' significant roles, students can get the resources they need to succeed. The best way to communicate ideas from students to the deans' level is to have the deans hold an event where they can introduce themselves and speak to the students. I believe it is important for students to able to communicate with the deans of the libraries.

Sania: Library deans plays an important role in enhancing student learning and advancing the research enterprise in the college library. The library deans mission is to meet the needs of a research university, enhancing existing resources, and support the growth and functions of library services. Also, having deans in the library is important for student success. The best way to communicate ideas from students to the deans' level is the open discussions between the students and the deans where students can easily communicate to their deans


Head of Academic Engagement
at
Stony Brook University Libraries
Chris is the Head of Academic Engagement and the liaison to the MFAs in Creative Writing, Film, and Theatre.
email: chris.kretz@stonybrook.edu

Latest posts by Chris Kretz (see all)