Stony Brook University Libraries invites you to visit a new digital collection, entitled, Mirroring Hope: The Bhungroo Irrigation Technology Oral History Project. A link to the collection is provided below.
The digital collection is built from the research of Peg Spitzer (formerly Christoff) Interim Undergraduate Director, Institute for Globalization Studies and Senior Lecturer, Program in Writing and Rhetoric at Stony Brook University (SBU), and Jamie Sommer, former PhD student at SBU and currently Assistant Professor at the University of South Florida (USF). Peg and Jamie went to Gujarat, India to learn more about how an innovative irrigation technology, called Bhungroo ("straw" in English), was improving and empowering women there after an earthquake in 2001 followed by monsoons devastated the region. Their research presented in this digital collection including an oral history project, narrative and research essays, and a visualization project by Schema Design, LLC, has already inspired others to start their own research projects and propose similar irrigation systems in, for example, Kenya, Vietnam, and Costa Rica.
Included in the SBU digital collection, Mirroring Hope: The Bhungroo Irrigation Technology Oral History Project, are 43 interviews with farmers, who use or do not use Bhungroo Irrigation Technology; 51 photos taken from the field while Peg and Jamie were on-site in Gujarat with their interpreters, Dhruti Thaker and Hetshree Kangad; and, a few related essays by SBU students. More information about this project can be found by visiting the links below for the digital collection and visualization project.
Visit the Mirroring Hope digital collection
Visit the Schema Design visualization project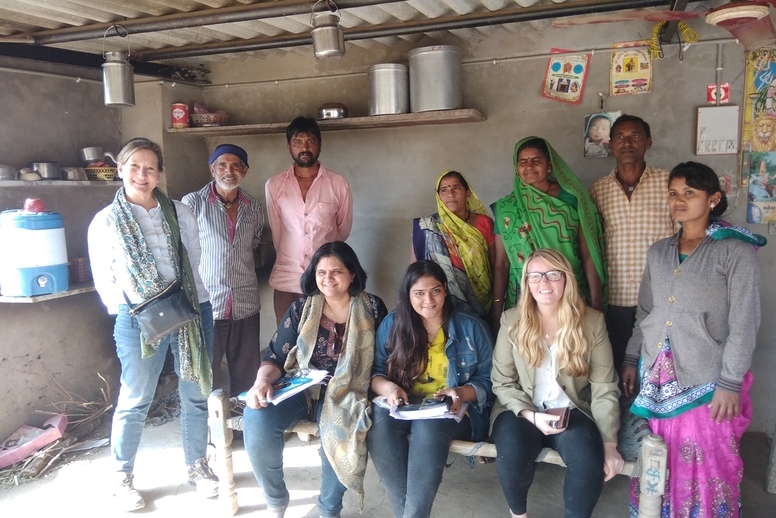 Digital Projects Librarian
at
Stony Brook University Libraries
Victoria can assist you with digital project management guidelines, copyright, and ethical considerations for your research projects. Feel free to contact her at victoria.pilato@stonybrook.edu

Latest posts by Victoria Pilato (see all)