Michael Bailou Huang, SUNY Distinguished Librarian and Director of Global Library Initiatives, was invited to present a keynote speech titled "Responding to COVID-19: Envisaging Role of Libraries" at National Librarians' Day Commemoration & Prof S. R. Ranganathan Memorial Oration on August 12, 2020. The virtual event was organized by Federation of Health Science Library Associations (India), Rajasthani Medical Library Association (Rajasthan), Health Science Library Association (Gujarat), and Karnataka Health Science Library Association in collaboration with Thieme Publishers.
---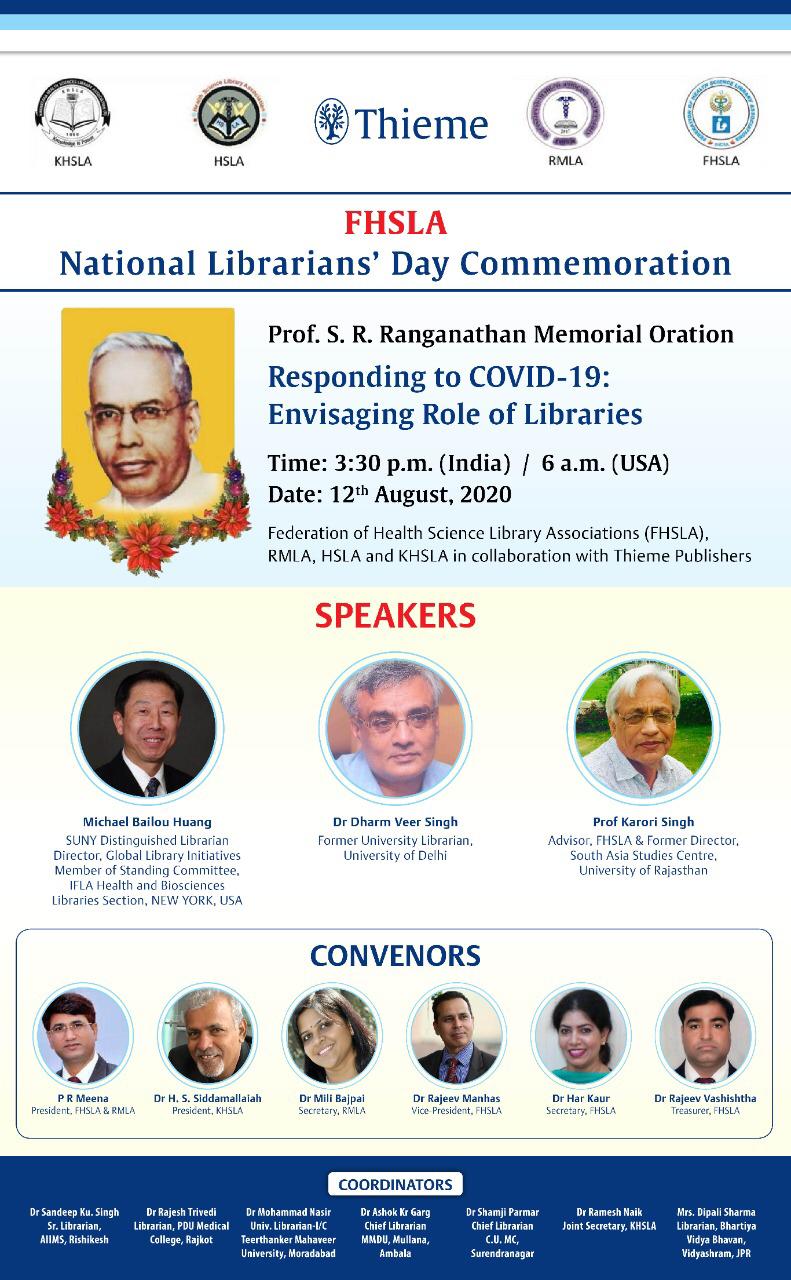 Web Services and Data Librarian
at
Stony Brook University Libraries
Claire is the Web Services and Data Librarian and the liaison to the Department of Art.

Latest posts by Claire Payne (see all)