My Research Life is a blog series of interviews with Stony Brook people about how and where they do their research. Today librarian Jennifer DeVito talks with Heidi Yeh. Heidi is a double major in Biology with a focus in interdisciplinary studies and Business Administration with a concentration in Operations Management. She has done research in polymer chemistry with Professor Hsiao, altering the properties of cellulose with the end goal of using the product to purify water in third world countries. She is currently working on a research project with Professor Bear which examines the career and caregiving goals between men and women. After graduation, Heidi will be working as an Industrial Engineer at The Nature's Bounty Co.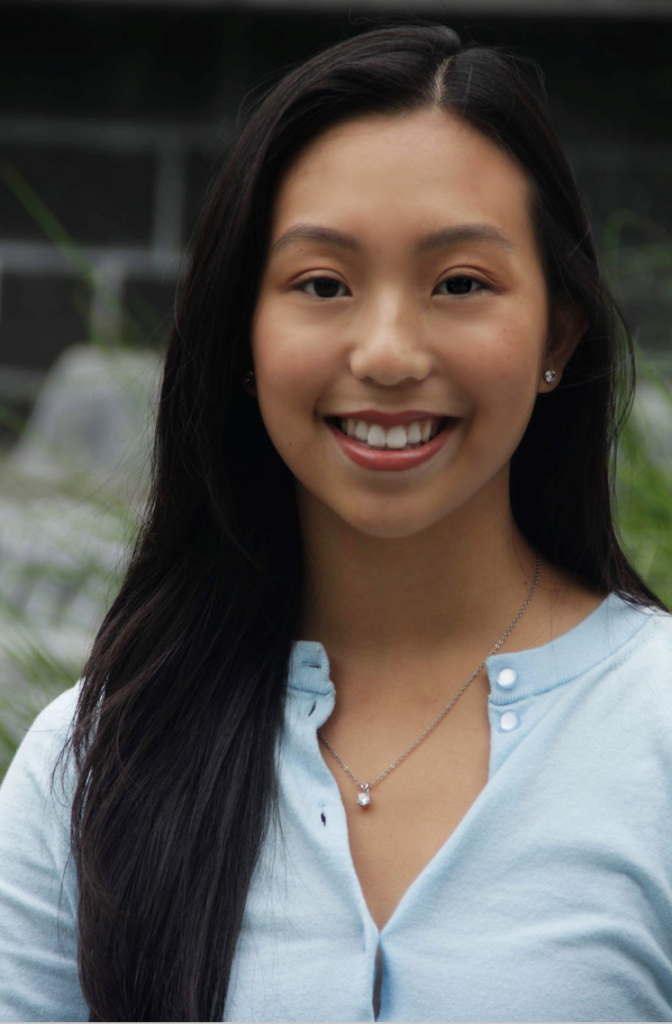 1. Before you came to SBU, tell us about your earliest library experiences.
Growing up, I was a library kid. My family would go to the library multiple times a week to check out books and movies. All throughout my childhood, going to the library was a treat which never seemed to quite satiate my imagination.
2. At SBU, what was your first impression of the libraries?
My first impression of the libraries here was their sheer size. I remember walking into the "stacks" for the first time and being impressed by our selection of books. It seemed like the library was never ending with all the different sections. It was definitely a maze that took me a little while to figure out.
3.Do you have a favorite place to study in one of our libraries?
I like to study in the North Reading Room or the stacks depending on the time of day. The stacks is a nice quiet place to study, while North Reading Room is a great place for collaboration on group projects and assignments.
4.In doing research at SBU, can you describe "aha" moments that helped crystallize your thoughts?
My first "aha" moment was when I learned how to use our online databases. I was blown away by how many articles we have access to. My second "aha" moment was when I learned that we have librarians who can help us research different topics. The librarians are very responsive and are really a great help with my market research and analysis.
5.What are your tips for doing successful research?
My tips for doing successful research are don't procrastinate, communicate with your lab/P.I. and pick a topic you're passionate about. It's very easy to fall behind on your research if you aren't making plans and goals to accomplish within specific time periods. Furthermore, your lab/P.I. are your best resources and you can learn a lot from their input and mentorship. Lastly, finding a topic you are passionate about makes the research much more interesting, rewarding and exciting.
6.Tell us about your personal library. What do you read to relax?
I like to read a lot American classics (Hemingway and Fitzgerald!) as well as some career oriented books which my mentors have recommended. The Start-up of You by Reid Hoffman, the founder of Linkedin, and The Difference by Scott E. Page are must reads! The Start-up of You is great for those who are a little lost in figuring out their careers and The Difference is a great read for understanding the importance of working in teams.

Associate Librarian, Director of Access & User Services
at
Stony Brook University Libraries
Liaison to the College of Business & Women's, Gender, & Sexuality Studies
Email: jennifer.a.devito@stonybrook.edu

Latest posts by Jennifer DeVito (see all)