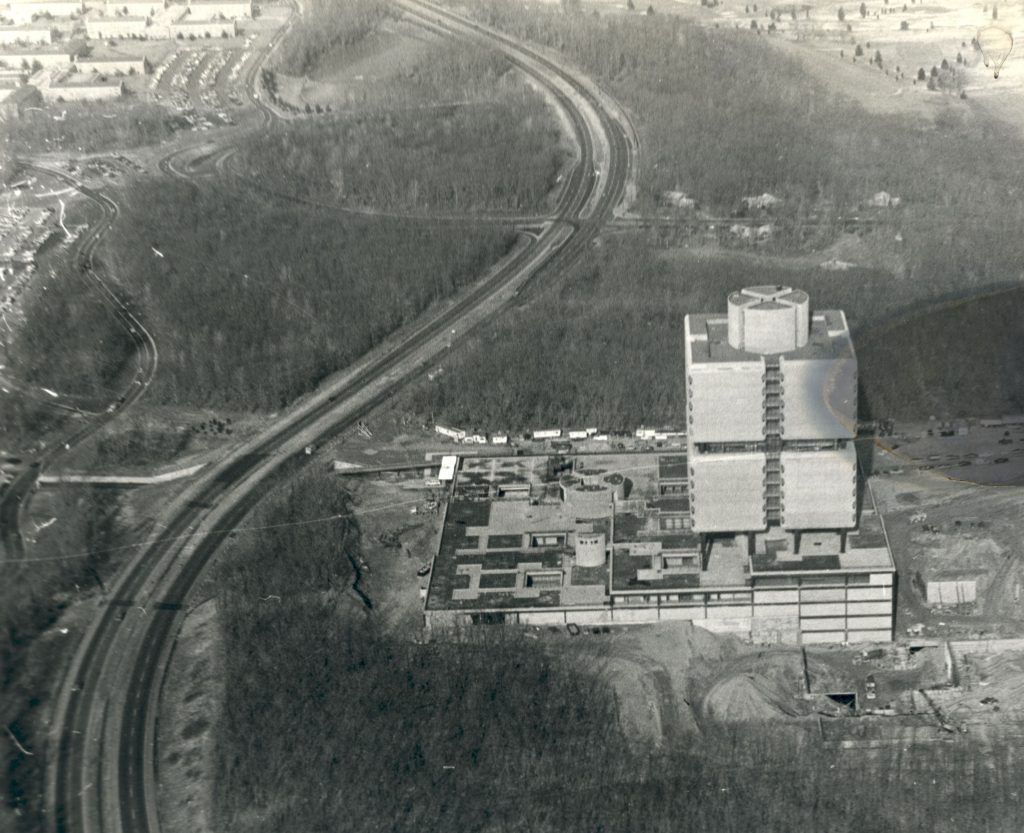 A new timeline, which includes information drawn from historical papers and photographs from the University Archives, chronicles the history of Stony Brook Medicine.
In 1980, Stony Brook University Hospital first opened its doors and became the region's first academic medical center. Stony Brook was the first university center in the SUNY system to operate a medical center.
The hospital, together with the Health Sciences schools, were founded in response to a report commissioned in 1963 by then New York State Governor Nelson Rockefeller.
In 1963, Governor Rockefeller commissioned the report "Education of Health Professions" also known as the Muir Report. This document was particularly important for Stony Brook University, as it recommended the creation of a Health Sciences Center and an academic hospital to serve the need of the fastest growing counties in New York at the time, Nassau and Suffolk.
An objective was set to build an academic medical center to lure established doctors to Long Island and to train new physicians. Planning for a medical center began in 1965 under the leadership of professor of medicine Dr. Edmund Pelligrino.
Construction of the 504-bed hospital began in 1973 and was completed in June 1978 at a cost of approximately $150 million. The 325-foot, 19-story structure occupied nearly three-quarters of a million square feet.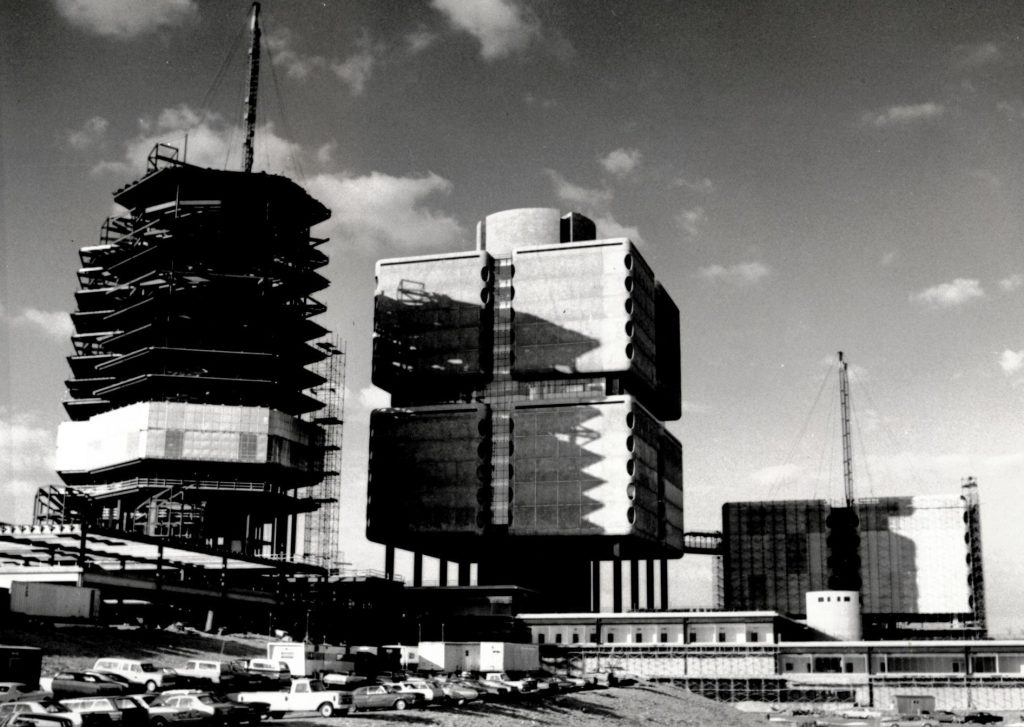 On February 18, 1980, the first two patients were admitted to the hospital, and on May 24, Stony Brook University Hospital was formally dedicated. After the hospital officially opened, many milestones were reached, and distinctions were achieved. Throughout its 40 years, Stony Brook Medicine has grown to become Long Island's premier academic medical center.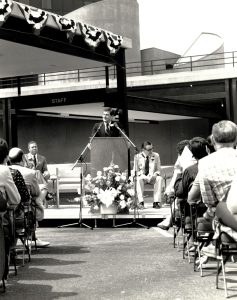 Associate Librarian; Director, Special Collections and University Archives; and University Archivist
at
Stony Brook University Libraries
Contact her for research assistance with rare books, manuscript collections, historical maps, and SBU history. E-mail: kristen.nyitray@stonybrook.edu.

Latest posts by Kristen Nyitray (see all)