My Research Life is a blog series of interviews with Stony Brook people about how and where they do their research.
Today, librarian Chris Filstrup talks with Nava Berger, a senior and Political Science and History double major. She is a candidate for history honors and is writing her History honors thesis, "Theodore Roosevelt's Assassination Incident of 1903" with Professor Nancy Tomes. Her thesis challenges already published literature on the assassination incident and attempts to piece together what really occurred. She was awarded a URECA (Undergraduate Research & Creative Activities) travel grant to visit the Library of Congress in Washington, D.C. to look at the papers of Roosevelt's daughter, Alice Roosevelt Longworth. After she graduates, Nava will be attending law school.
1. Before you came to SBU, tell us about your earliest library experiences.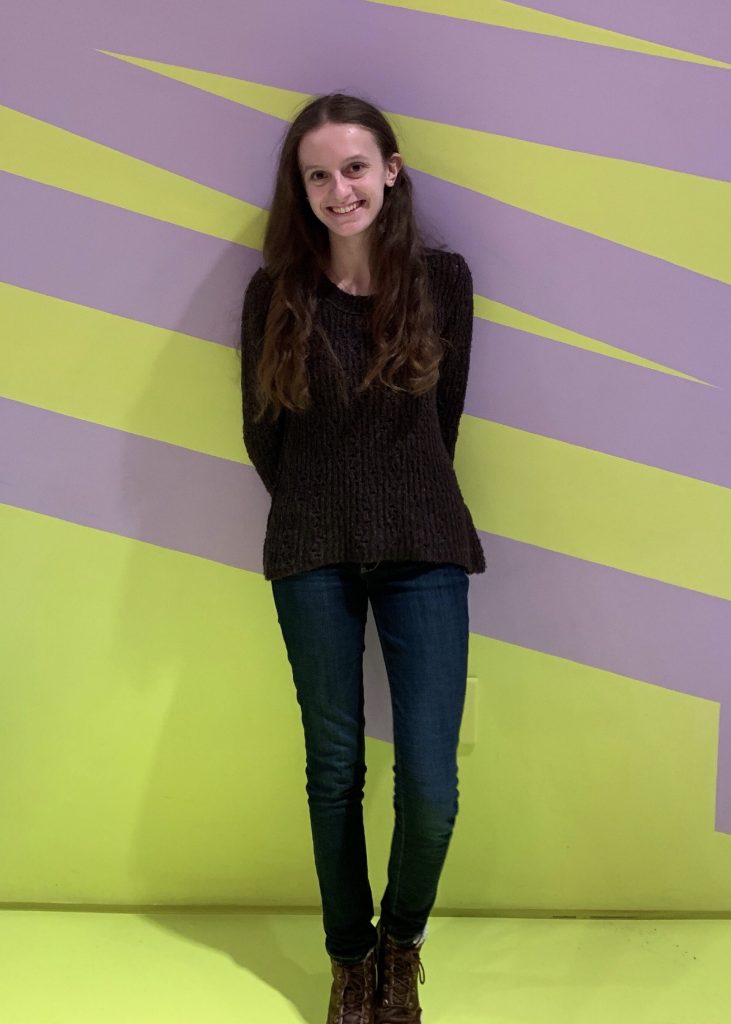 I remember going to my local library with my mother and sister. I was always reading multiple books at the same time and I could never get enough.
2. At SBU, what was your first impression of the libraries?
My first impression of the library was amazement at the amount of books in the stacks.
3.Do you have a favorite place to study in one of our libraries?
My favorite place to study is the second floor of the North Reading Room by the windows.
4.In doing research at SBU, can you describe "aha" moments that helped crystallize your thoughts?
My "aha" moment would be the first time I used the databases the library has. Finding the newspaper database was really helpful, as my research involves a lot of newspaper articles. My thesis is titled "Theodore Roosevelt's Assassination Incident of 1903." I am comparing the different ways that newspapers reported on the assassination incident.
5.What are your tips for doing successful research?
Organize your information, keep track of your sources, set a research schedule, and do not be afraid to ask questions. For history research, my best tip would be to go through all sources available to you, even the ones that appear to likely not have anything useful. You never know what you may find in the most unexpected places!
6.Tell us about your personal library. What do you read to relax?
I haven't had much time lately to read for the purpose of relaxation, but I love Sagamore Hill by Bill Bleyer and Mornings on Horseback by David McCullough.

Head of Academic Engagement
at
Stony Brook University Libraries
Chris is the Head of Academic Engagement and the liaison to the MFAs in Creative Writing, Film, and Theatre.
email: chris.kretz@stonybrook.edu

Latest posts by Chris Kretz (see all)