Last month, SBU Libraries partnered with Professor Nobuho Nagasawa of the Department of Art to host her socially-engaged art project "Emotional Treasures, Emotional Revelations."
Beginning with a kickoff event on November 11, participants in this project created a small four-fold palm-size booklet and wrote in the booklet an anonymous confession or secret that they had never shared. The person who wrote the confession then selected a book from the Libraries' free book stacks and inserted this booklet with their confession inside their chosen book.
The project was installed for three weeks in Central Reading Room. Over this time period, browsers were free to pick up one of the free books. Anyone who picked up a book containing a booklet with a confession read the text and added comments to the empty pages of the booklet, which was then displayed. Discovering new things that you did not expect and touching upon someone's "secret" or "confession" created an unexpected encounter.
Melville Library was pleased to welcome well over 200 participants to the Central Reading Room over the course of this project! The Libraries and Professor Nagasawa were visited by several art classes as well as students and faculty from creative writing, philosophy, the Honors College, and more.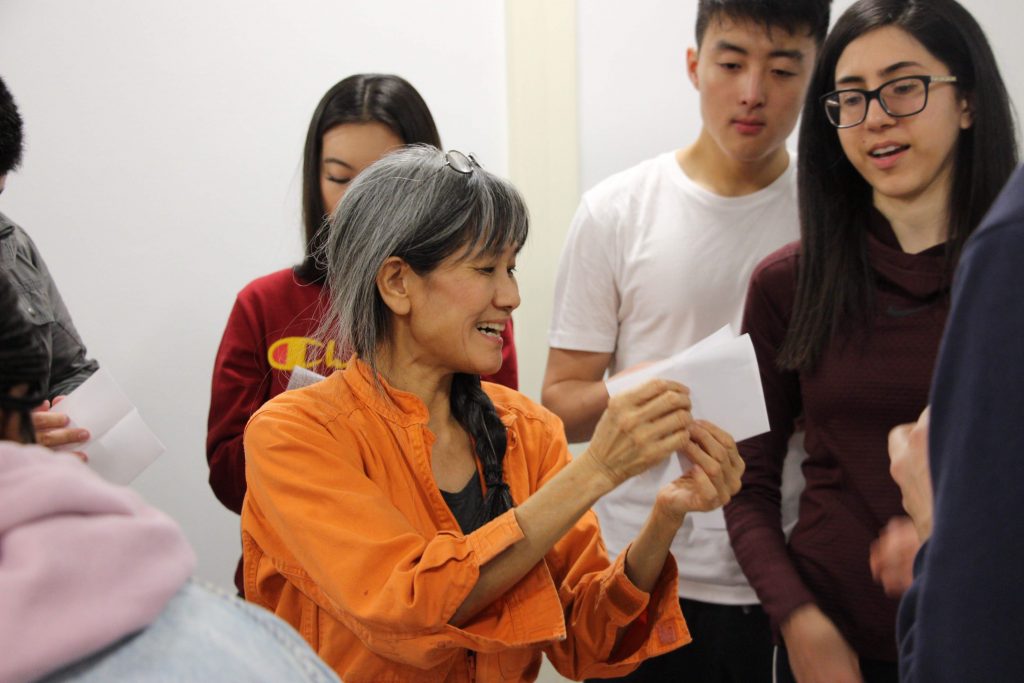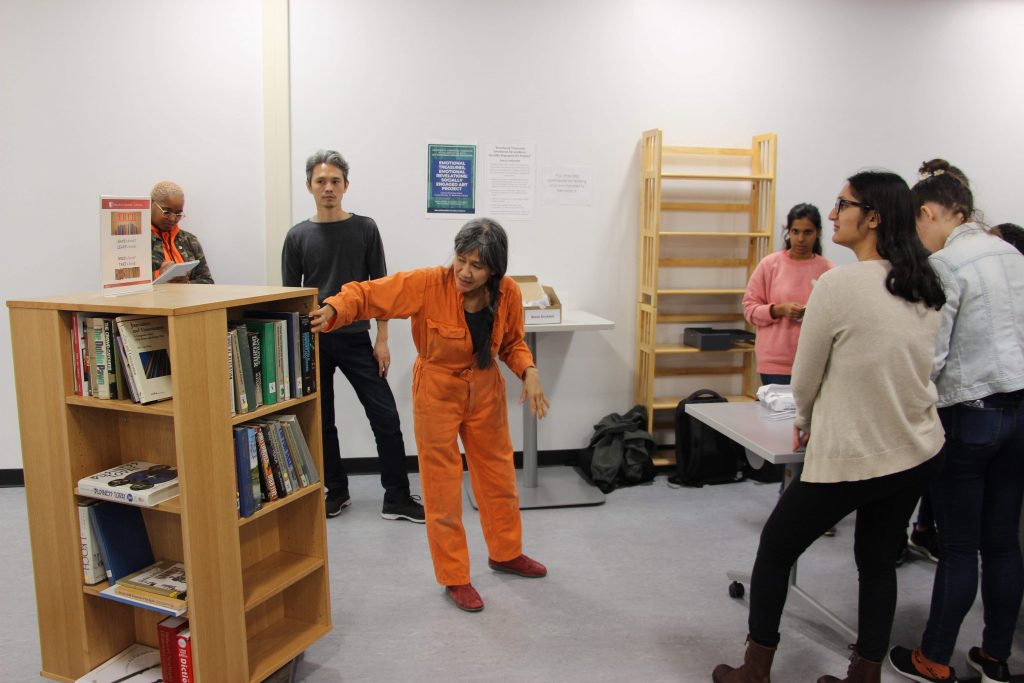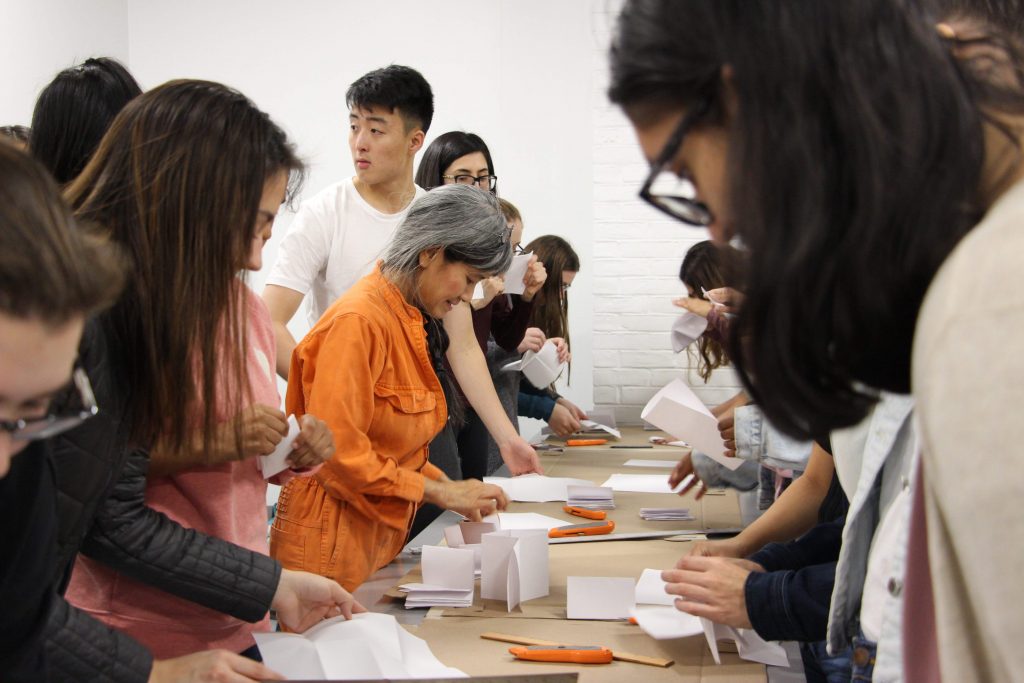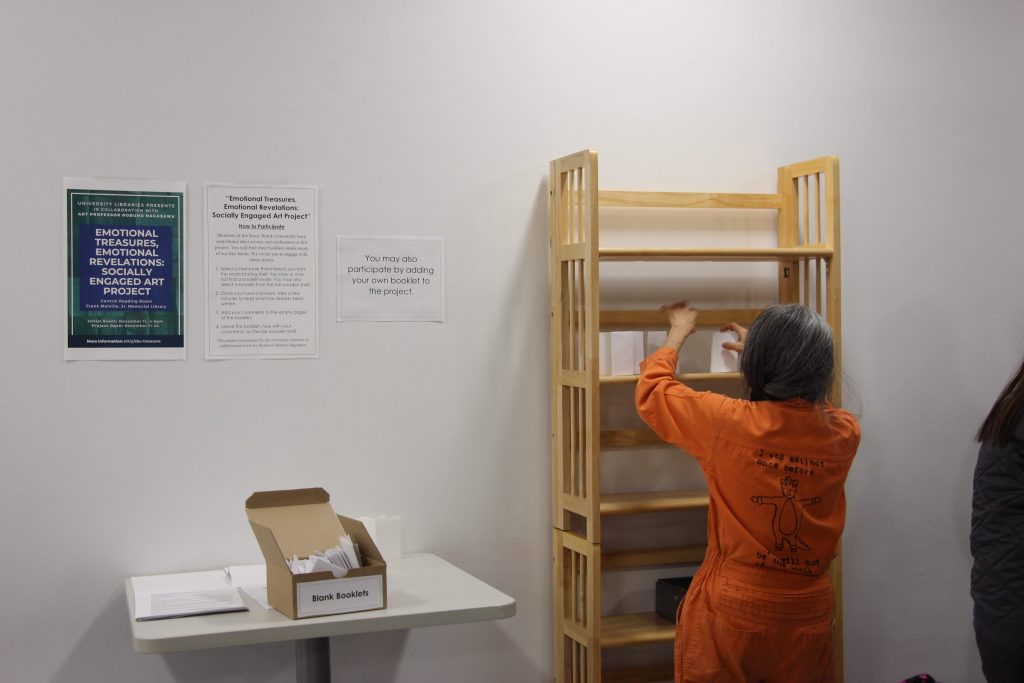 For more information, please see also the report on the project in the Statesman.

Web Services and Data Librarian
at
Stony Brook University Libraries
Claire is the Web Services and Data Librarian and the liaison to the Department of Art.

Latest posts by Claire Payne (see all)