From his original rough draft of a manuscript to the trowel he used for laying bricks, students in Professor Simone Brioni's EGL 301 class of English majors visited Special Collections on Wednesday, September 4, 2019 and conducted research using one-of-a-kind, rare primary sources from the Pietro di Donato Collection. During the session, students handled, examined, assessed, and discussed a variety of original materials such as di Donato's handwritten notes, his correspondence with publishers, and ephemera including a poster promoting the film based on his novel Christ in Concrete. They also evaluated different editions of the novel, beginning with the first edition published in 1939.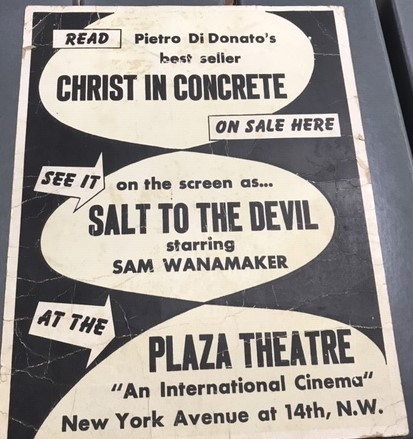 The novel Christ in Concrete was inspired by the tragic death of di Donato's father in a construction accident on Good Friday when di Donato was 12 years old. First published as a short story by Esquire magazine, the literary work was quickly expanded into a full novel. It was later chosen for the Book of the Month Club, edging out John Steinbeck's The Grapes of Wrath, which was published the same year. The book was adapted into the 1949 film Give Us This Day. Ben Barzman, who wrote the screenplay, called the novel "the first of its kind," and The National Italian American Foundation called it "rare." The film won awards at festivals across Europe, including the 1949 Venice Film Festival, although it was banned from the United States at the time.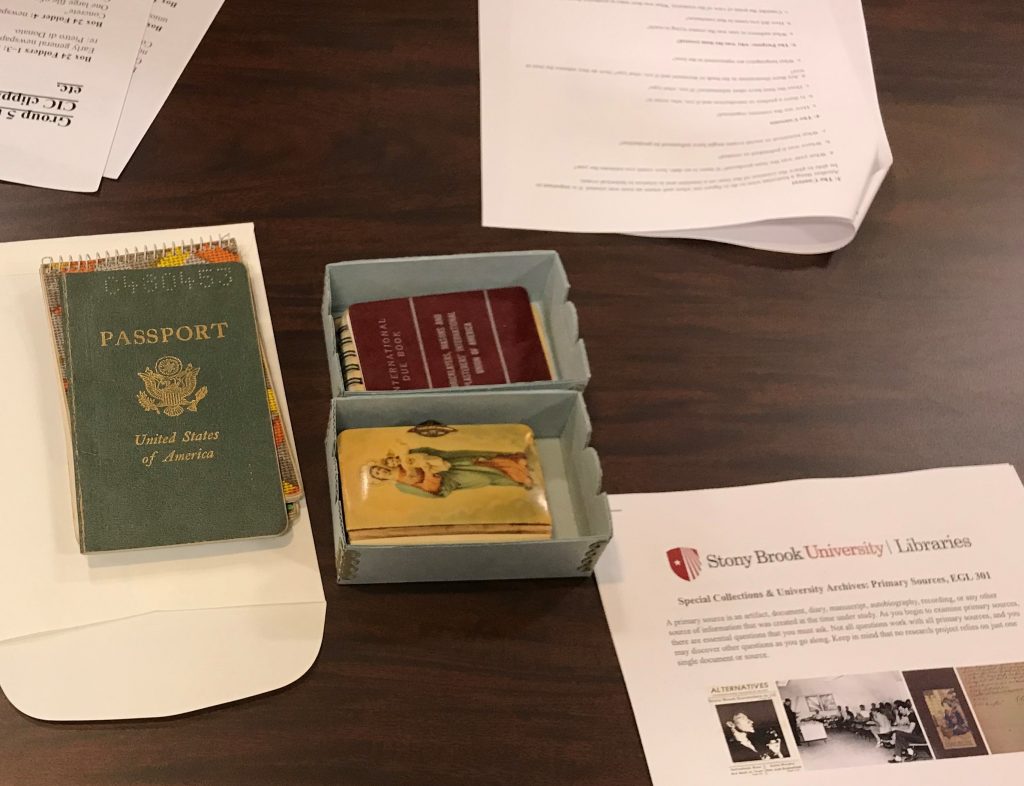 Born in West Hoboken, New Jersey, Pietro di Donato (1911-1992) had a limited formal education. He reached widespread popularity with his first novel Christ in Concrete (1939). In 1942, di Donato spent time in a Cooperstown, New York camp as a conscientious objector during World War II. During this time he met Helen Dean. They married in 1943 and moved to East Setauket, New York. di Donato's 1978 work on the kidnapping and murder of Aldo Moro, President of the Christian Democratic Party of Italy, titled Christ in Plastic, won the Overseas Press Club Award. His later novel Immigrant Saint: The Life of Mother Cabrini (1960) also became a classic.
Thank you to Professor Brioni and his students for a fantastic class visit! For more information about Special Collections and University Archives, please visit the division's website.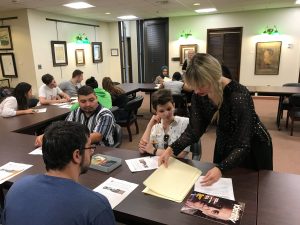 Associate Librarian; Director, Special Collections and University Archives; and University Archivist
at
Stony Brook University Libraries
Contact her for research assistance with rare books, manuscript collections, historical maps, and SBU history. E-mail: kristen.nyitray@stonybrook.edu.

Latest posts by Kristen Nyitray (see all)